Introduction
Welcome to your comprehensive guide to Whistler, a year-round paradise nestled in the Coast Mountains of British Columbia, Canada. With each changing season, Whistler transforms, offering unique experiences and sceneries that are simply breathtaking. From snow-dusted mountaintops and icy winter wonderlands to the brilliant hues of fall and sun-soaked summer landscapes, there's always a new adventure awaiting around the corner. Whether you're a seasoned explorer or planning your first visit, this guide is designed to help you understand Whistler's weather and the diverse activities each season has to offer. Let's uncover the magic of Whistler's seasons together.
A Brief Overview of Whistler's Climate
Whistler is known for its alpine climate, marked by cold, snowy winters and warm, dry summers. The region's unique topography and location, just north of the 49th parallel, contribute to a climate that is distinct yet variable.
Located in the Coastal Mountains of British Columbia, Whistler weather experiences heavy snowfall during winter months, making it a dream destination for snow sports enthusiasts worldwide. The average annual snowfall is about 11.64 meters (38.19 feet) on the mountain peaks, making it one of the snowiest places in Canada. The winter months, from December through February, are characterized by average temperatures ranging from -10°C to 0°C (14°F to 32°F).
As winter transitions into spring, the snow begins to recede, unveiling a vibrant green landscape. The months from March to May see a mix of sun and rain, with average temperatures steadily rising from 0°C to 10°C (32°F to 50°F).
Summer, from June through August, is mild to warm, with temperatures often ranging between 20°C and 30°C (68°F to 86°F). It's a great time for outdoor activities, with long daylight hours and low precipitation.
Autumn, from September through November, sees a gradual dip in temperatures, from a pleasant 20°C (68°F) in early September to around 0°C (32°F) by the end of November. This season is marked by changing foliage colors, creating a picturesque landscape against the mountain backdrop.
| | | | | |
| --- | --- | --- | --- | --- |
| Month | Average High (°F) | Average Low (°F) | Average High (°C) | Average Low (°C) |
| January | 33 | 23 | 1 | -5 |
| February | 38 | 24 | 3 | -4 |
| March | 45 | 28 | 7 | -2 |
| April | 53 | 33 | 12 | 0 |
| May | 62 | 39 | 16 | 4 |
| June | 68 | 45 | 20 | 7 |
| July | 74 | 49 | 24 | 9 |
| August | 75 | 48 | 24 | 9 |
| September | 68 | 42 | 20 | 6 |
| October | 52 | 36 | 11 | 2 |
| November | 38 | 29 | 3 | -2 |
| December | 32 | 22 | 0 | -5 |
Understanding the climate of Whistler will help you plan your trip better, ensuring that you make the most out of your visit regardless of the season.
Understanding Weather Terms
Before we delve deeper into each season, let's get familiar with some common weather terms. "Precipitation" refers to any water – liquid or solid – that falls from clouds and reaches the ground. In Whistler, this could be in the form of snow, rain, or hail.
"Temperature" is a measure of how hot or cold it is, usually given in degrees Celsius (°C) or Fahrenheit (°F).
A "forecast" is a prediction of what the weather will be like in the near future, usually a few days ahead.
"Climate" refers to the typical weather conditions in a region over a long period, typically 30 years. It provides a big-picture overview of what to expect in terms of temperature, precipitation, and other weather elements.
An "extreme weather event" refers to unusual, severe, or unseasonal weather; weather at the extremes of the historical distribution — the range that has been seen in the past. In Whistler, this could be an unusually heavy snowfall or a heatwave.
Understanding these terms will make it easier for you to interpret weather reports and forecasts, enabling you to plan your activities in Whistler better.
Seasonal Breakdown: What to Expect When
Winter Wonderland: December – February
Whistler truly comes alive in the winter months. As the temperature drops and the snow begins to fall, the region transforms into a veritable winter wonderland.
Winter Weather Conditions
From December through February, you can expect average high temperatures to hover around -1°C to -5°C (30°F to 23°F), while lows can dip down to -8°C to -12°C (18°F to 10°F). Snowfall is abundant during this period, with an average of 2.4 meters (7.9 feet) falling in December alone, and similar amounts in January and February.
Due to its coastal location, Whistler's snow is often described as 'Champagne Powder' – a term used to describe very light, dry, and fluffy snow, which is excellent for winter sports.
Activities to Enjoy in Winter
When it comes to winter activities, Whistler is unparalleled. The region is internationally renowned for its skiing and snowboarding, thanks to its extensive terrain and high-quality snow. Whistler Blackcomb, one of the largest ski resorts in North America, offers over 200 marked runs, 16 alpine bowls, and 3 glaciers.
But the fun doesn't stop at skiing and snowboarding. Other winter activities include snowshoeing, ice skating, snowmobiling, and even bobsledding. For something a bit more relaxed, you can enjoy a sleigh ride or a scenic gondola ride.
If you're a fan of winter sports and snowy landscapes, then Whistler during these months is the place to be.
Spring Awakening: March – May
As winter gives way to spring, Whistler experiences a beautiful transition. The snow begins to melt, revealing lush greenery and a host of new activities.
Spring Weather Conditions
Spring in Whistler sees a steady rise in temperatures, with highs ranging from 6°C to 16°C (43°F to 61°F) and lows from -3°C to 3°C (27°F to 37°F). While snow is still present, particularly at higher elevations, lower regions start seeing more rainfall.
Activities to Enjoy in Spring
Spring skiing is a popular activity during this season, with softer snow and milder weather conditions. Spring is also an excellent time for hiking and biking as trails start to open up. The Valley Trail, a 40-kilometer network of multi-use trails, is perfect for a leisurely bike ride or walk.
Spring is also a great time to explore Whistler's cultural side. Visit the Audain Art Museum or the Squamish Lil'wat Cultural Centre to learn about the region's rich history and culture.
The melting snow also reveals a number of beautiful waterfalls, such as Alexander Falls and Brandywine Falls, which are well worth a visit.
In short, spring in Whistler offers a perfect blend of winter and summer activities, making it a unique time to visit.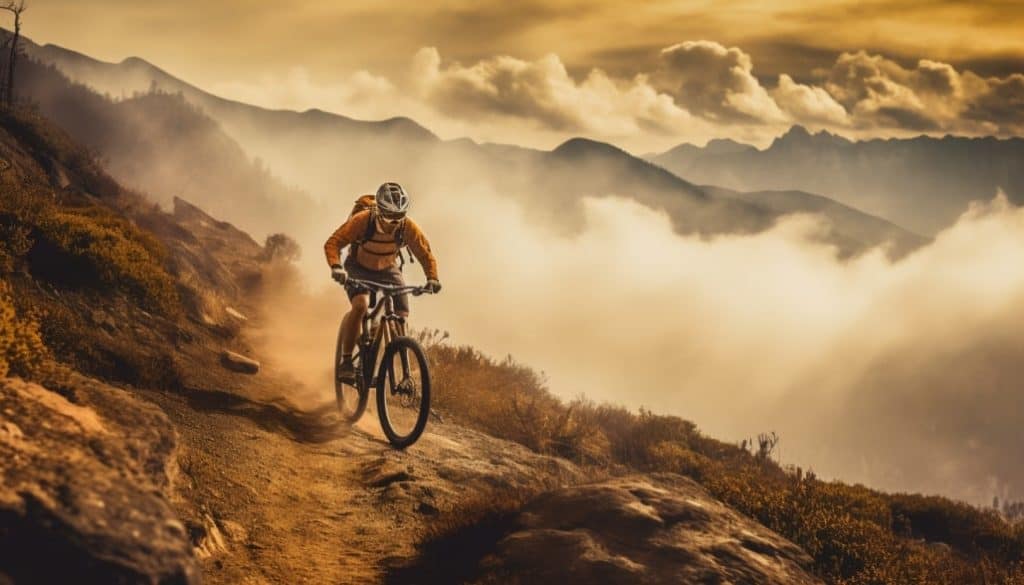 Summer Glory: June – August
Summer in Whistler is a time for outdoor enthusiasts to rejoice. With warm temperatures and long daylight hours, it's the perfect time to explore the great outdoors.
Summer Weather Conditions
During the summer months, Whistler experiences average high temperatures ranging from 21°C to 27°C (70°F to 80°F), and lows from 9°C to 12°C (48°F to 54°F). This season sees the least amount of precipitation, with rainfall averaging around 60mm per month.
Activities to Enjoy in Summer
Over 50 trails for biking can be found in Whistler's Bike Park, which is considered the top lift-accessed bike park in the world, having the largest rideable terrain in North America. There are trails suitable for all abilities, and it costs $84 CAD for a one-day ticket to the park. If you prefer more serene trails, you can visit Lost Lake, which has 34 kilometers (21 miles) of trails suitable for beginner to intermediate bikers​​.
If you're looking for a more relaxing experience, you might consider visiting the Farmer's Market that takes place every Sunday between July and October. It's a great place to taste local products and mingle with locals, offering over 50 stalls that include fresh fruit, crafts, clothing, and a variety of food trucks​​.
Lost Lake is also a great place to spend a day at the beach. It's one of the largest lakes in the area and the water, while cold at 12 Celsius (54 Fahrenheit) during the summer months, is clear and ideal for swimming. There's even a pontoon to jump off in the middle of the lake! The lake is surrounded by Blackcomb Mountain, providing beautiful photo opportunities, especially at sunset​.
Adventure seekers might enjoy ziplining in Whistler, which is available throughout the summer months. One of the available options is the Sasquatch, a zipline spanning from Blackcomb to Whistler Mountain that's considered the most exciting zip line​.
Autumn Charm: September – November
As you cross into the heart of Whistler in autumn, your eyes are instantly greeted by a stunning palette of colours; vivid oranges, reds, and golds adorn the trees, reflecting off the tranquil lakes, and creating a breathtaking tableau. The surrounding mountains take on a russet hue, accentuating the crisp, clean air that whispers of the imminent winter.
Autumn Weather Conditions
Autumn in Whistler, spanning from September through November, is indeed a season of immense charm and quieter tourist traffic, perfect for visitors yearning for a serene retreat into nature. The weather is pleasantly cool, with temperatures gradually dropping from an average high of 18°C in September to around 3°C by late November. Be sure to pack layers and a waterproof jacket, as rain showers are a common sight, providing a rhythmic soundtrack to your autumnal adventures.
Activities to Enjoy in Autumn
The streets of Whistler Village resonate with the excitement of the incoming ski season. Autumn marks a transition period for local businesses as they switch from summer to winter operations, meaning reduced prices and fantastic deals, especially in the realm of accommodation and dining.
The wildlife presents a spectacle of its own. This is the time for bear viewing as black bears prepare for their winter hibernation, their coats glossy and thick. Nature trails are filled with the industrious chatter of squirrels and the occasional call of a raven, bringing alive the very essence of a Canadian fall.
Remember, autumn's charm in Whistler isn't just confined to its picturesque scenery; it's a season that offers a unique blend of tranquil beauty, adventure opportunities, and a soothing retreat from the bustling city life. Prepare to fall in love with Whistler in a way you never expected!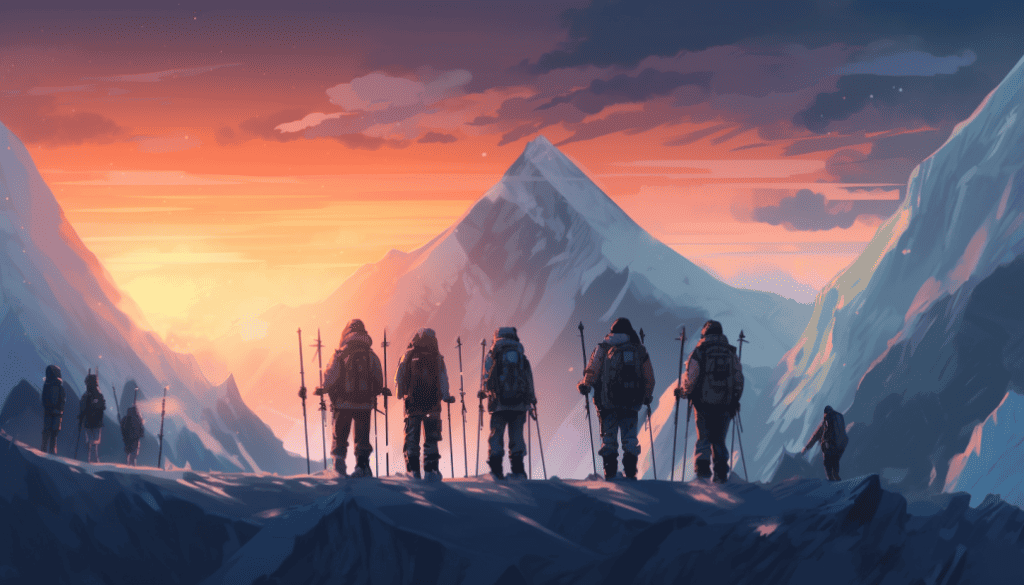 Packing for Whistler: A Seasonal Guide
Visiting Whistler at any time of year promises an unforgettable experience. Whether it's the snow-capped winter landscapes, the blossoming splendour of spring, the active summers, or the vibrant colours of fall, each season brings its unique character. But to fully enjoy everything Whistler has to offer, it's essential to pack wisely based on the time of year you're visiting.
Consider the climate first. Whistler has a coastal mountain climate, with warm, dry summers and cold, wet winters. In between, you have the mild and rainy spring and the cool and occasionally rainy autumn. Each season demands specific clothing and gear to ensure comfort and safety during your activities.
Next, consider the activities you're planning to do. Are you hitting the ski slopes in winter or hiking the mountain trails in summer? Maybe you're looking forward to wildlife viewing in autumn, or you're a fan of mountain biking in spring. Each activity requires particular equipment, clothing, and safety precautions.
In this seasonal guide, we're going to break down what you should pack for a trip to Whistler, covering everything from clothing to gear for each season. We'll also provide you with a checklist for each season, so you don't forget anything crucial. So let's get started with the Winter Kit.
Key Takeaways:

The climate in Whistler varies by season, and it's crucial to pack accordingly to ensure comfort and safety.
Consider the activities you plan on doing in Whistler as each will require specific gear or clothing.
This guide will provide a detailed breakdown of what to pack for each
The Winter Kit
Whistler's winters are renowned for their heavy snowfall, offering world-class skiing and snowboarding experiences. The temperature can drop well below freezing, especially at higher elevations, so it's crucial to pack for warmth and protection against the elements.
To start with, layering is your friend. You'll need thermal base layers, mid-layers like fleece or down jackets, and a waterproof outer layer to protect you from the snow and wind. Don't forget thermal underwear and thick wool socks. For your feet, waterproof and insulated boots are a must-have. Mountain Equipment Co-op provides excellent options for winter gear suitable for the Whistler climate.
Your hands will also need protection, so pack waterproof, insulated gloves or mittens. A warm hat that covers your ears and a neck gaiter or scarf will help to keep you cosy. If you plan on skiing or snowboarding, goggles, a helmet, and appropriate gear are essential.
Remember, the winter sun can still be strong, especially when reflecting off the snow, so don't forget your sunscreen and sunglasses. Finally, pack a reusable water bottle to stay hydrated and some high-energy snacks to keep you fuelled on the slopes.
Key Takeaways:

Layered clothing is crucial for winter in Whistler. Ensure you have thermal layers, insulating mid-layers, and a waterproof outer layer.
Don't forget essential winter accessories like gloves, a hat, and boots.
Skiing or snowboarding gear is a must if you plan on hitting the slopes.
The Spring Collection
As Whistler transitions into spring from March to May, the days gradually become warmer. However, temperatures can still drop at night, and rain is common, so packing a variety of clothing is recommended.
Layering remains important, but lighter base layers will suffice. A waterproof and wind-resistant jacket is essential as weather conditions can change quickly in the mountains. Breathable hiking pants or trousers are recommended for exploring the outdoors.
Footwear should be waterproof and sturdy, especially if you plan on hiking. The trails may be muddy or snowy in the early spring, so boots with good grip are essential. Check out Columbia's hiking footwear range for suitable options.
You'll also want to pack a hat, lightweight gloves, and a scarf for the cooler mornings and evenings. Sun protection remains important, so keep your sunglasses and sunscreen handy. A reusable water bottle and snacks are also essential, especially for those long spring hikes.
Key Takeaways:

Spring in Whistler is milder, but temperatures can still be cool, and rain is common.
A waterproof, wind-resistant jacket, and breathable pants are recommended for outdoor activities.
Waterproof, sturdy footwear is essential for hiking in spring conditions.
The Summer Essentials
With temperatures soaring up to 30°C, Whistler's summer (June – August) is a paradise for outdoor enthusiasts. From mountain biking to lake swimming and trail hiking, there's no shortage of things to do.
Lightweight, breathable clothing is a must. Pack quick-drying shorts, T-shirts, and lightweight pants, preferably made of moisture-wicking fabric. Don't forget your swimsuit for those refreshing dips in Whistler's lakes.
Sun protection is vital during the summer months. Pack a broad-brimmed hat, sunglasses, and plenty of sunscreen. Hiking boots or sturdy walking shoes are recommended for the trails, while sandals are perfect for strolling around the village or the beach.
Finally, remember to bring a refillable water bottle to stay hydrated, and a backpack for carrying your essentials on daily adventures. Consider packing a lightweight, waterproof jacket as well, as mountain weather can change unexpectedly, and the evenings can be cool.
Key Takeaways:

Whistler's summers are warm and active, so pack lightweight, breathable clothing.
Sun protection is critical during these months. A hat, sunglasses, and sunscreen are must-haves.
Sturdy footwear for the trails and sandals for the beach or village are recommended.
The Autumn Gear
Autumn in Whistler (September – November) is a time of vibrant fall colours, cool temperatures, and plentiful wildlife. It's an ideal season for hiking, sightseeing, and photography.
Layering is essential in autumn as the weather can fluctuate. Pack a mix of short-sleeved and long-sleeved tops, along with a warm mid-layer such as a fleece or light down jacket. Don't forget a waterproof, wind-resistant outer layer for those frequent rain showers. Warm socks, thermal underwear, and a hat or beanie will also come in handy.
Waterproof hiking boots are a good choice for footwear as they will keep your feet dry and warm. Additionally, gloves or mittens are recommended, especially for the chillier days or early mornings.
Also, don't forget to pack binoculars if you're keen on wildlife watching. It's also worth considering a camera to capture the stunning autumn colours and the scenic landscapes of Whistler.
Key Takeaways:

Layering is essential in autumn due to fluctuating weather conditions. A waterproof, wind-resistant jacket is recommended.
Warm socks, a hat, and gloves will keep you comfortable during the cooler times of the day.
Waterproof hiking boots are an excellent choice for exploring the trails.
Seizing the Day: Optimizing Your Visit Based on Weather
The weather in Whistler can be a bit of a chameleon, changing rapidly and often unexpectedly due to its mountainous location. However, these shifts can provide opportunities to experience a range of activities and make your visit even more memorable. Here, we'll provide some tips on how to optimize your Whistler visit based on the ever-changing weather.
In winter, while snow is the star of the show, weather conditions can vary greatly throughout the day. Clear mornings are ideal for hitting the slopes to enjoy fresh powder, while snowy afternoons offer the chance to indulge in quieter, snow-globe-like ambience. Remember that temperatures tend to drop drastically in the evenings, making it perfect for enjoying Whistler's dining scene or taking a dip in a heated outdoor pool.
In spring, rain is a frequent visitor. But don't let it dampen your spirits; many trails remain accessible and, often, you'll have them almost to yourself. It's also a great time for wildlife viewing as animals emerge from winter hibernation. Clearer days are perfect for a gondola ride, providing breathtaking panoramic views of the snow-capped peaks against a backdrop of blooming valleys.
Summer is the season for outdoor enthusiasts. Start your day early with a hike or a mountain bike ride when temperatures are cooler. Warm afternoons are best spent on the patios of Whistler Village or on a picnic by one of Whistler's beautiful lakes. If a heatwave hits, cool off with a refreshing swim or try paddleboarding.
Autumn weather is a mix of summer's end and winter's onset. Take advantage of the cool, clear mornings for photography excursions to capture the fall colours. Rainy days offer a serene backdrop for leisurely walks under the fiery canopy or a visit to the Audain Art Museum.
Remember that, regardless of the season, staying flexible and adapting to the weather will ensure a memorable Whistler visit.
Key Takeaways:

The weather in Whistler can change rapidly, but these shifts offer opportunities to enjoy a variety of activities.
Adapt your plans to the weather: ski on clear winter mornings, hike on cooler summer days, and seize rainy spring days for wildlife viewing.
Flexibility and adaptability are key to making the most of your Whistler visit, no matter the weather.
Making the Most of Your Whistler Visit: Seasonal Tips and Tricks
Whistler is a destination that shines in all seasons, each offering its unique charm and opportunities. Here, we'll share some seasonal tips and tricks to help you make the most of your visit.
In winter, Whistler becomes a world-renowned ski destination. But don't overlook other winter activities like snowshoeing, tubing, or ice-skating. Try to plan your ski days during the week to avoid the weekend crowds. It's also a good idea to book your lift tickets and ski rentals in advance.
Spring is a season of renewal and often quieter on the tourist front. It's a fantastic time to take advantage of shoulder-season rates at hotels and enjoy the hiking trails in relative solitude. Check the trail conditions with Whistler Blackcomb before you head out.
Summer in Whistler is all about outdoor activities. Book your activities like zip-lining, mountain biking, or river rafting in advance, as they can fill up quickly. Remember to stay hydrated and sun-safe during your adventures.
Autumn is perfect for those seeking tranquillity amidst natural beauty. It's a fantastic time for wildlife viewing, so consider booking a bear-viewing tour.
With fewer crowds, it's also an ideal time to explore the village and its wide array of shops, spas, and restaurants.
Always remember, no matter the season, a visit to Whistler is what you make of it. Tailoring your activities to the season and weather conditions will allow you to experience the best of what this mountain resort has to offer.
Key Takeaways:

Each season in Whistler offers unique activities and experiences.
Make the most of winter by exploring a range of snow activities, and consider booking ski equipment in advance.
Spring is a great time for hiking and enjoying lower tourist traffic.
In summer, book outdoor activities ahead of time, and remember to stay sun-safe.
Autumn provides a tranquil environment perfect for wildlife viewing and leisurely exploration of Whistler Village.
Wrapping Up the Whistler Weather Walkthrough
We hope this guide has given you a comprehensive understanding of what to expect from Whistler's weather throughout the year, along with tips on how to maximize your experience in each season. Regardless of when you choose to visit, Whistler is sure to provide a truly unforgettable experience.
Remember, the key to enjoying any destination is flexibility. Weather can be unpredictable, especially in mountainous regions like Whistler. But with a little preparation and adaptability, you can turn any weather condition into an opportunity for adventure.
FAQs
What is the best time to visit Whistler for skiing?
The best time for skiing in Whistler typically falls between December and February when the area receives the most snowfall. However, excellent skiing conditions can often extend into April.
What are some good indoor activities in Whistler in case of bad weather?
Whistler offers several indoor activities such as visiting the Audain Art Museum, pampering yourself at a spa, exploring the shops in Whistler Village, or enjoying the local culinary scene.
How does the weather in Whistler compare to other parts of Canada?
Whistler has a coastal mountain climate, characterized by warm, dry summers and cool, wet winters, which is somewhat milder compared to the interior or northern parts of Canada. However, it's colder and snowier than coastal cities like Vancouver.
How can I stay updated about the current weather conditions in Whistler?
The Whistler Blackcomb website provides regular weather updates and forecasts. It's also recommended to check local news and weather apps.
Is there a risk of extreme weather events in Whistler, such as storms or heatwaves?
While rare, Whistler can experience occasional extreme weather events like heavy snowstorms in winter or heatwaves in summer. Always check the weather forecast and be prepared for varying conditions.
Sources