Welcome, adventurous families! Ready to explore Whistler? Nestled amidst the stunning Coast Mountains in British Columbia, Whistler is more than just a ski-resort. It's an all-season playground packed with a rich assortment of family-friendly activities. Whether your clan seeks heart-racing thrills, tranquil nature escapes, or cozy indoor experiences, Whistler is the place to be. In this guide, we will navigate through the wealth of possibilities that this magnificent Canadian gem offers, tailored to cater to all ages and interests. Get ready to create a vacation filled with memorable moments and hearty smiles!
Understand Whistler
Known globally for hosting the 2010 Winter Olympics, Whistler is a paradisiacal destination nestled in the heart of the Canadian Rockies. The town is a scenic drive away from Vancouver, making it easily accessible for international families flying into the region.
Whistler's fame primarily springs from its world-renowned ski slopes, but the allure of this charming resort town extends beyond winter sports. From breathtaking mountain vistas to lush forest trails, stunning lakes, and a vibrant village life, Whistler promises a delightful mix of adventure and relaxation, an irresistible combo for families.
Geographical Overview
Whistler lies in the southern Pacific Ranges of the Coast Mountains in British Columbia. The town, jointly with the Blackcomb peak, forms one of the largest ski resorts in North America. But the geographical wonders of Whistler are not confined to its snowy peaks. The region is replete with verdant valleys, pristine lakes, and a network of rivers, forming a diverse natural playground that provides year-round outdoor pursuits.
The Whistler Village, nestled at the base of the Whistler and Blackcomb Mountains, forms the heart of the region. A pedestrian-only enclave, the village teems with a wide array of accommodations, restaurants, and shops. It's a hub of life and activity all year round. Parents can enjoy a laid-back afternoon browsing local shops, while children can revel in the village's magical atmosphere.
Families interested in an immersive Canadian wilderness experience can venture beyond the village to explore Whistler's quieter regions. Areas like the scenic Green Lake or the tranquil Alta Lake offer serene retreats away from the bustling village life.
The Best Seasons for Family Visits
Whistler, with its diverse geography and climate, presents distinct charms in every season. The perfect time for your family visit primarily hinges on the activities you plan to enjoy.
For winter sports enthusiasts, the months from November to February offer the best conditions. Whistler turns into a snowy wonderland, with its ski slopes bustling with activity. Whistler Blackcomb boasts over 200 marked runs and 8,171 acres of skiable terrain, making it a paradise for skiers and snowboarders.
As spring arrives, the melting snow breathes new life into Whistler's landscapes. It's an ideal time for families to enjoy activities like bird watching or visiting the Squamish Lil'wat Cultural Centre to dive into the rich cultural heritage of the region.
Summers, with temperatures hovering around a comfortable 20-25°C, are perfect for hiking, mountain biking, or simply enjoying a family picnic by one of Whistler's beautiful lakes. During fall, the changing foliage paints the town in vibrant hues of red, orange, and yellow, offering a spectacular sight, especially for those enjoying scenic drives or peaceful nature walks.
Key Takeaways:

Whistler's geographical diversity makes it a year-round destination, with a variety of outdoor and indoor activities.

Families can enjoy the bustling atmosphere of the Whistler Village or seek tranquility in the region's quieter areas.
The best season to visit depends on the preferred family activities. Winter is ideal for snow sports, spring for cultural exploration, summer for outdoor activities like hiking and biking, and fall for enjoying the beautiful foliage.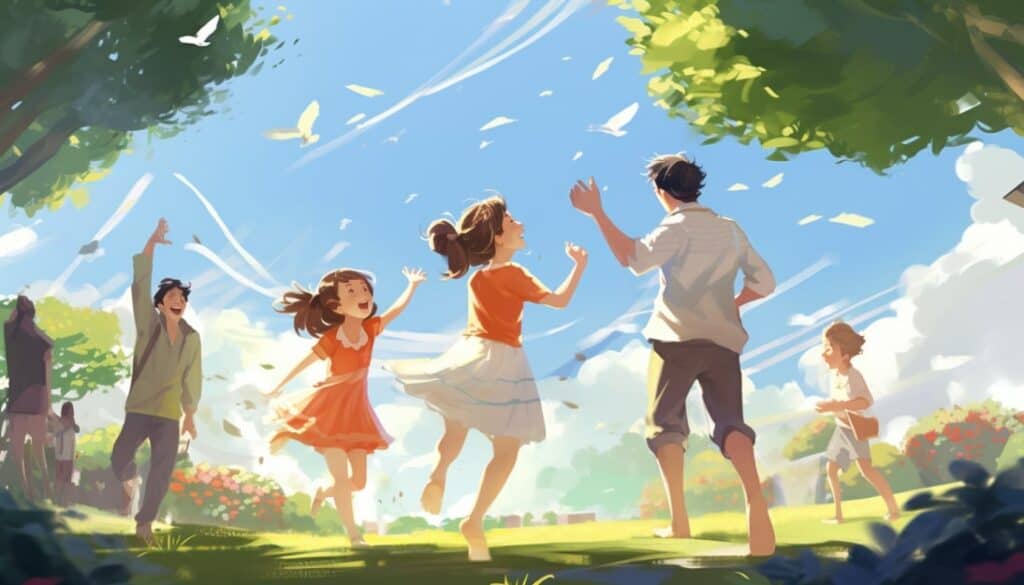 Variety of Activities in Whistler
In Whistler, every day is an opportunity for a new adventure. The town offers a cornucopia of family-friendly activities that cater to all age groups and interests. Let's delve into what awaits your family in this fantastic destination.
Adventure Sports for the Thrill-seekers
For families who love a dose of adrenaline, Whistler is nothing short of a dream come true. Winter brings the excitement of snowboarding and skiing on the world-renowned slopes of the Whistler and Blackcomb Mountains. If you're new to these sports, don't worry! The Epic SchoolKids Whistler Blackcomb Pack is a free program for Canadian and Washington State Kindergartners through grade 5 that provides five days of free skiing and riding at Whistler Blackcomb. The program also includes one free first-timer ski or ride lesson with equipment rental, although restrictions apply
But Whistler's adventure portfolio is not just about snow. Summer transforms the snowy slopes into an exciting mountain biking terrain. Whistler Mountain Bike Park is a premier destination for this thrilling sport, offering trails for beginners and seasoned riders alike.
For an unforgettable bird's-eye view of the Whistler's stunning landscapes, try ziplining. Companies like Ziptrek Ecotours offer family-friendly tours that combine thrill with environmental education.
Nature Trips for the Environment Lovers
If your family yearns to connect with nature, Whistler will not disappoint. The area is rich with scenic trails perfect for hiking, horseback riding, or cycling. In the summer, you can explore a variety of trails for different skill levels:
| | | |
| --- | --- | --- |
| Type of Hike | Trail Name | Description |
| Stroller-friendly | Pika's Traverse on Whistler Mountain | The smooth surface of this wide access trail makes pushing a stroller a breeze. As you walk, you can savour the views across to Blackcomb and Flute along the way. |
| Little legs | Harmony Lake Loop | This hike is just a short walk from the Roundhouse Lodge, and it features an amazing boardwalk around an alpine lake. On Blackcomb, there's the Alpine Loop, which has great ecosystem storyboards to read along the way. |
| Teen or pre-teen adventurers | High Note Trail on Whistler Mountain or Garibaldi Lake Trail | These hikes are a great introduction to more difficult alpine hiking |
For a unique nature experience, take a gondola ride to Whistler's Peak for panoramic mountain views, or visit the Squamish Lil'wat Cultural Centre to learn about the indigenous peoples' profound connection with the land.
Indoor Activities for Cozy Family Time
Whistler's charm extends beyond its outdoor offerings. On days when you prefer to stay indoors, there's still plenty to keep the whole family engaged. The Whistler Museum offers insightful glimpses into the region's history and evolution. At the Audain Art Museum, immerse yourself in a remarkable collection of British Columbia art.
For families with young children, the Whistler Public Library offers a cozy haven. Besides a vast collection of books, the library organizes regular story times and craft activities that can keep the little ones entertained.
Key Takeaways:

Whistler offers a wide range of outdoor adventure sports like skiing, snowboarding, mountain biking, and ziplining.
Nature lovers can enjoy scenic trails, panoramic mountain views, and cultural experiences that highlight the indigenous peoples' relationship with the land.
Indoor attractions in Whistler include the Whistler Museum, Audain Art Museum, and Whistler Public Library
Planning Your Itinerary
Whistler is a treasure trove of experiences waiting to be discovered. But to make the most of your trip, planning is key. How do you create a schedule that captures the diversity of Whistler while ensuring there's something for every family member? Let's explore how you can make your Whistler vacation a perfect blend of adventure, relaxation, and family bonding.
Tailoring Your Trip to Different Age Groups
The beauty of a family vacation lies in its shared experiences. But ensuring everyone from your five-year-old to your teenager finds the activities enjoyable can be a challenge. Whistler, with its vast array of offerings, allows you to curate an itinerary that caters to all age groups.
For young children, consider activities that combine fun with learning. Trips to the Whistler Museum or the Squamish Lil'wat Cultural Centre can provide insights into Whistler's culture and history in an engaging manner. Outdoor activities like tubing, snowshoeing, or a gondola ride to the Whistler's peak can be delightful for the little ones.
Teenagers, on the other hand, may enjoy more adrenaline-fueled activities like skiing, snowboarding, or mountain biking. Also, consider including them in planning the itinerary. It can be a great way to foster their interest and involvement in the vacation.
For the adults, apart from the adventurous and cultural activities, Whistler also offers a host of relaxing experiences. Consider scheduling a spa day or a tranquil nature walk for some downtime amidst the vacation hustle.
Balancing Rest and Adventure
While planning your itinerary, remember that vacations are not just about ticking off a checklist of activities. It's essential to balance the excitement of exploration with ample rest.
Consider scheduling more relaxing activities for the days following intense ones like skiing or hiking. This pacing ensures you can enjoy your vacation without feeling overly tired or rushed.
Lastly, don't forget to set aside some free time to simply soak in the atmosphere. Sometimes, the best memories are formed not during planned activities but in those spontaneous moments of family fun.
Key Takeaways:

Plan your itinerary to cater to the interests and capabilities of all family members.
Balance your schedule between adventurous activities and relaxation.
Allow for free time and flexibility to make spontaneous plans and enjoy unexpected moments.
Now that we've covered planning and the variety of activities, let's take a look at budgeting your trip in the next section.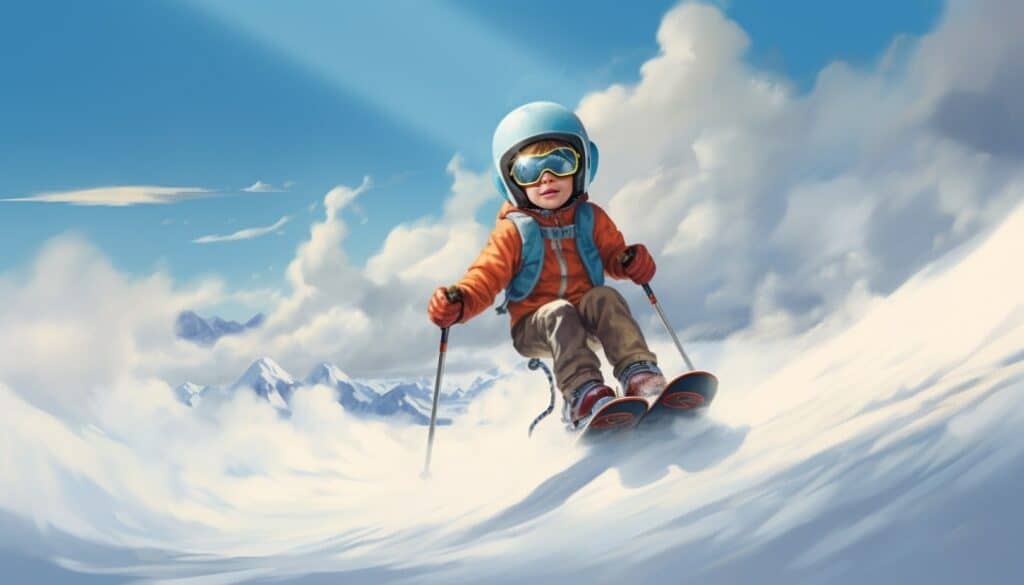 Budgeting Your Trip
Whistler may be known as a premier resort destination, but that doesn't mean it's unaffordable for families. With some savvy planning and knowledge of the local scene, you can experience the best of Whistler without breaking the bank.
Accommodation Options for Every Budget
Accommodation can make up a significant part of your travel expenses, but Whistler offers options for every budget. Luxury seekers can find their haven in upscale resorts like the Fairmont Chateau Whistler, while those seeking mid-range options can consider hotels like The Crystal Lodge & Suites.
For families on a budget, consider self-catered accommodations or vacation rentals. Websites like Airbnb list a variety of options in and around Whistler. Remember, booking well in advance and being flexible with your travel dates can help you get the best deals.
Dining: From Gourmet to Budget-Friendly
When it comes to dining, Whistler is a gastronomic delight. The village is packed with a variety of restaurants catering to different tastes and budgets. From high-end dining at establishments like Araxi to family-friendly restaurants like The Old Spaghetti Factory, there's something for everyone. If you're staying at the Fairmont Chateau Whistler, kids under 5 eat free.
For budget travelers, consider self-catering. Whistler has several grocery stores, such as IGA Marketplace, where you can stock up on supplies. A home-cooked meal or a packed picnic not only saves money but can also be a fun family activity.
Saving on Activities
While activities like skiing and snowboarding come with a cost, Whistler also offers a wealth of low-cost or free activities.
The Valley Trail and many local parks and beaches are open to the public for free.
Visiting the Whistler Public Library or the Squamish Lil'wat Cultural Centre is a low-cost alternative for a day's activity.
Kids snowmobile free with each paying adult on Callaghan Cruiser tours.
Kids 18 and under receive free admission to the Audain Art Museum.
Key Takeaways:

Whistler offers a range of accommodation options for every budget, from luxury resorts to vacation rentals.
The dining scene in Whistler caters to different budgets. For savings, consider self-catering options.
Balance paid activities with low-cost or free options, and look out for family deals and discounts.
Preparing for Your Trip
The key to a smooth and enjoyable vacation lies in preparation. From packing right to understanding the local customs, here are some tips to help you prepare for your Whistler family trip.
What to Pack
Whistler's climate varies significantly with the seasons, and packing accordingly is crucial. In winter, warm clothing is a must. Pack waterproof jackets, thermal layers, snow pants, gloves, hats, and good quality snow boots. If you're planning on skiing or snowboarding, most gear can be rented in Whistler, so no need to pack these bulky items.
Summer in Whistler is usually mild, but temperatures can drop in the evenings. Pack light layers, swimwear, comfortable walking shoes, and don't forget sun protection like hats, sunglasses, and sunscreen. If you're planning on hiking, proper hiking shoes and a good backpack are essentials.
Understanding Local Customs
Canadians are known for their politeness and adherence to rules. In Whistler, respect for the environment is paramount. Remember to adhere to trail rules while hiking or biking and leave no trace. In ski areas, always follow the marked paths and respect the safety instructions.
Travel Insurance
Travel insurance is a must when planning a trip to Whistler, especially if you intend to participate in adventure sports. Ensure your policy covers any potential medical costs and includes coverage for activities like skiing and snowboarding.
Key Takeaways:

Pack according to the season. Warm, waterproof clothing for winters and light layers for summers. Ski or snowboard gear can be rented locally.
Respect local customs, particularly those related to environmental conservation.
Always secure travel insurance that covers potential medical costs and specific activities like skiing and snowboarding.
Now that you're equipped with all the necessary information, it's time to set off on your memorable family vacation to Whistler!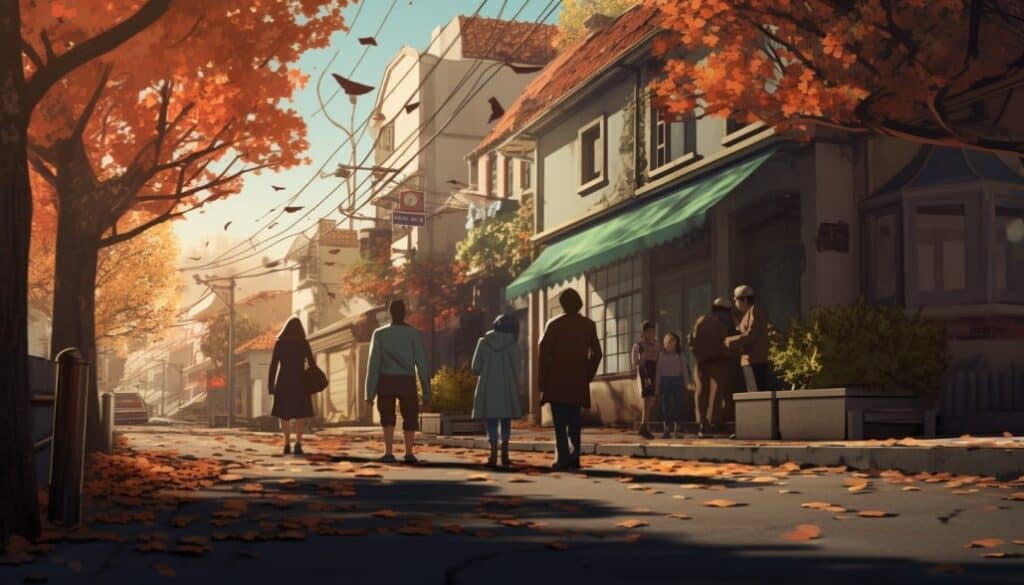 Wrapping Up Your Whistler Wonders
Whistler, with its blend of outdoor adventures, cultural experiences, and cozy family moments, is truly a family-friendly gem. Planning your itinerary, budgeting wisely, and preparing thoroughly will ensure you make the most of your Whistler family vacation. So pack your bags, gather your loved ones, and get ready to create unforgettable memories in the heart of Canada's beautiful mountain landscape.
FAQs
What is the best time of year to visit Whistler with a family?
It largely depends on the activities your family enjoys. Winter (December to March) is great for snow sports like skiing and snowboarding. The summer season (June to August) is ideal for hiking, biking, and outdoor activities. Each season offers its unique charm and range of activities.

Are there child care services available in Whistler?
Yes, several companies in Whistler offer babysitting and child care services. Some hotels and resorts also provide these services, so it's worth checking with your accommodation.

How can I ensure my family's safety while participating in adventure sports in Whistler?
Safety during adventure sports largely comes down to following instructions and using appropriate gear. Whistler's adventure sports providers offer safety equipment and clear guidelines for all activities. Also, ensure your family members are physically fit and comfortable with the chosen activities.

What if I have never skied before? Can I learn in Whistler?
Absolutely! Whistler Blackcomb Snow School offers lessons for all age groups and skill levels. They provide all the necessary equipment and safety guidelines, so beginners can confidently enjoy skiing or snowboarding.

What are some free or low-cost activities in Whistler?
Whistler offers several free or low-cost activities. You can hike or bike on the Valley Trail, visit local parks and beaches, or spend a day at the Whistler Public Library. Many cultural sites, like the Squamish Lil'wat Cultural Centre, have minimal entry fees.

Sources
Whistler, in. "The Valley Trail in Whistler | Tourism Whistler." Tourism Whistler, 2023, www.whistler.com/activities/valley-trail/. Accessed 26 June 2023.
"Whistler Hotel | Crystal Lodge Hotel in Whistler Village." Crystal Lodge, 21 Apr. 2023, www.crystal-lodge.com/. Accessed 26 June 2023.
"Fairmont Chateau Whistler – Luxury Hotel in Whistler (Canada)." Fairmont.com, 2023, www.fairmont.com/whistler/. Accessed 26 June 2023.
Whistler, in. "Peak 2 Peak Gondola." Tourism Whistler, 2021, www.whistler.com/activities/peak-to-peak-gondola/. Accessed 26 June 2023.
"English Conversation Circle." Whistler Library, 2023, www.whistlerlibrary.ca/. Accessed 26 June 2023.
Wilson, Megan. "Insider's Guide to Alpine Hiking and Adventuring with Kids in Tow." The Whistler Insider, 23 Aug. 2018, www.whistler.com/blog/post/2018/08/23/alpine-hiking-kids/. Accessed 26 June 2023.
"Whistler Mountain Bike Park | Whistler Blackcomb." Whistlerblackcomb.com, 2023, www.whistlerblackcomb.com/explore-the-resort/activities-and-events/whistler-mountain-bike-park/whistler-mountain-bike-park.aspx. Accessed 26 June 2023.
Whistler. "Whistler Blackcomb Epic SchoolKids | Tourism Whistler." Tourism Whistler, 2022, www.whistler.com/skiing/epic-kids/. Accessed 26 June 2023.
"Whistler Cultural Centre | Museum & Art Gallery | Tourist Attractions." SLCC Squamish Lil'wat Cultural Centre, 12 June 2023, slcc.ca/. Accessed 26 June 2023.
Whistler, in. "Skiing and Snowboarding in Whistler | Tourism Whistler." Tourism Whistler, 2023, www.whistler.com/skiing/. Accessed 26 June 2023.
Whistler. "Whistler Childcare, Babysitting & Camps | Tourism Whistler." Tourism Whistler, 2022, www.whistler.com/family/childcare/. Accessed 26 June 2023.