Getting your bike (in or out of box) to Whistler is hassle-free!
Taking your bike to Whistler during the spring, summer and fall with our service is easy and free, we can load and unload your bikes in a snap and we don't charge anything extra for bringing bikes from Vancouver to Whistler. We also have custom-designed storage to ensure you can bring as much luggage, equipment or extras as you need without having to worry about enough room.
We reserve room on each bus for a limited number of bikes in boxes.
(Please note: we do not carry bikes between November and April.)
If you are biking in Whistler frequently, check out our season pass and save money!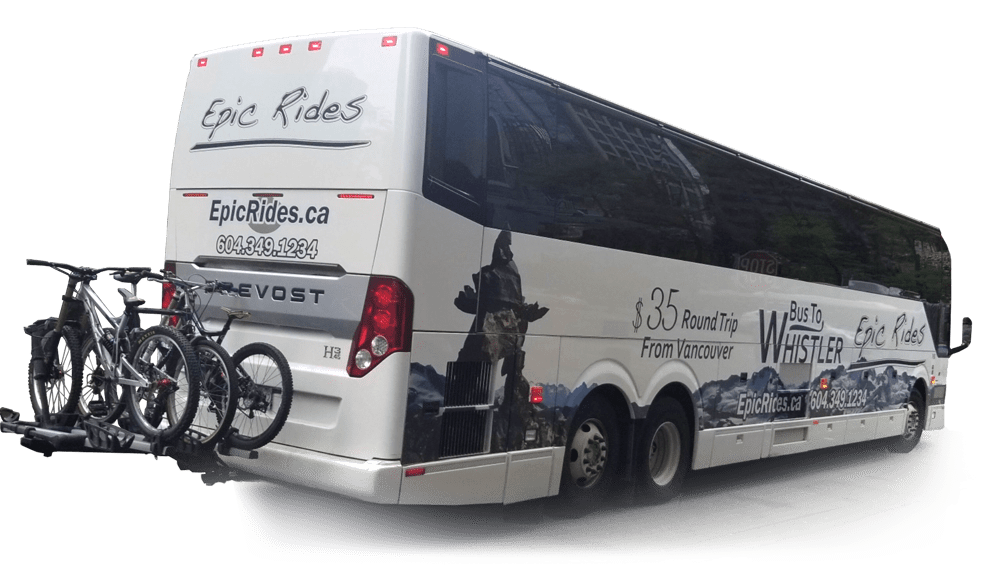 Useful Links
If you are looking to buy a used bike, equipment, or just need some local information on the trails around BC, Check out the following 2 sites:
Disclaimer
Please note: the only way to guarantee the safety of your bike as well as no chips or scratches is by putting your bike in a box. Our bike racks and trailers are exposed to the elements and may be hit by stones from oncoming traffic. We could also hit potholes or other debris on the road. Small scratches, rubbing and/or chips may happen. Epic Rides takes no responsibility for any bike damage.