Welcome, snow chasers, to your most comprehensive guide to Whistler Ski Resorts! Renowned globally for its majestic slopes, world-class facilities, and stunning natural beauty, Whistler is the epitome of a winter wonderland. But, with so much to offer, planning a ski trip to this Canadian jewel can be a bit daunting. That's why we're here – to help you navigate through the snowy peaks of information and make the best decision for your frosty adventure. Whether you're a seasoned pro or a first-time snowplow-er, you'll find a wealth of information to help you craft an unforgettable ski experience. Prepare to strap on your skis and conquer the slopes, as we take you on a guided tour of Whistler's premier ski resorts.
Understanding Whistler's Unique Ski Resorts
Home to more than just one world-class ski resort, Whistler's snowy landscape is a diverse canvas of exciting ski opportunities. Each resort carries its unique flair, giving you a multitude of ski experiences to choose from. Whether you're a thrill-seeker on a quest for challenging slopes or a relaxed skier in pursuit of tranquillity, Whistler has got you covered.
Let's dive into the details of the top ski resorts in Whistler that attract visitors from around the globe.
Whistler Blackcomb – A Detailed Overview
As one of the largest ski resorts in North America, Whistler Blackcomb sets the bar high for ski destinations worldwide. Spread across two majestic mountains – Whistler and Blackcomb, this resort boasts a whopping 8,171 acres of skiable terrain. With over 200 marked trails catering to all skill levels – from green circle to black diamond – every skier can find their perfect slope here.
Whistler Blackcomb is also home to some of the world's best ski facilities. The PEAK 2 PEAK Gondola, a marvel of engineering, offers a scenic ride between the two mountains, giving you easy access to both mountains' vast terrains.
Another highlight is the Snow School, providing first-rate ski and snowboard lessons for all ages and abilities. Whether you're taking your first slide on the snow or aiming to perfect your moguls technique, their certified instructors will guide you every step of the way.
The resort also features a plethora of dining options, shopping outlets, and a vibrant après-ski scene. With world-class facilities and a wide variety of runs, it's no surprise that Whistler Blackcomb consistently ranks as one of the top ski destinations globally.
Key Takeaway: Whistler Blackcomb offers an unparalleled ski experience with its vast skiable terrain, world-class facilities, and varied runs that cater to all skill levels.
Creekside Gondola – Why It's Worth Considering
Whistler Creekside, located just a short ride away from Whistler Village, offers a quieter, more laid-back ski experience. This area is the original base of Whistler Mountain and has a rich history dating back to the early days of skiing in Whistler.
The Creekside Gondola takes you directly to Whistler Mountain, offering access to the same thrilling runs as its larger counterpart, Whistler Blackcomb. However, the charm of Creekside lies in its serenity and reduced crowd, making it a perfect spot for families and those seeking a peaceful ski vacation.
Creekside also features a selection of comfortable accommodations, unique dining experiences, and easy access to amenities, making it a self-contained haven for skiers. The resort's Dusty's Bar & BBQ, a classic après-ski spot, is a must-visit, serving up hearty meals and live music.
Don't let its tranquillity fool you, though. Creekside is also home to the Dave Murray Downhill, the legendary run used for the Men's Downhill and Super G races during the 2010 Winter Olympics.
Key Takeaway: Whistler Creekside is an idyllic retreat for skiers looking for a more relaxed, crowd-free ski experience without compromising on the quality of the slopes.
Whistler Olympic Park – A Venue Like No Other
Experience the thrill of skiing at a former Olympic venue at the Whistler Olympic Park. This resort hosted the Nordic events of the 2010 Winter Olympics, offering skiers an opportunity to glide on the same trails used by Olympic athletes.
Apart from cross-country skiing, Whistler Olympic Park also offers ski jumping, biathlon, snowshoeing, and tobogganing, making it a versatile winter sports destination. The park's Biathlon Experience is a unique opportunity to learn and practice the sport that combines cross-country skiing and rifle shooting, adding a unique element to your ski trip.
Whistler Olympic Park also prioritizes sustainability, committed to reducing its environmental impact. Their Sustainability Strategy emphasizes waste reduction, energy efficiency, and preserving the park's natural beauty for future generations to enjoy.
Key Takeaway: Whistler Olympic Park provides a unique opportunity to ski on Olympic trails and try out a variety of winter sports activities in a sustainable environment.
Choosing the right ski resort is a crucial first step in planning your Whistler ski adventure. Each resort has its unique strengths and caters to different skier preferences. Understanding these differences will help you pick a resort that matches your ski level, interests, and expectations, setting the stage for an unforgettable ski trip.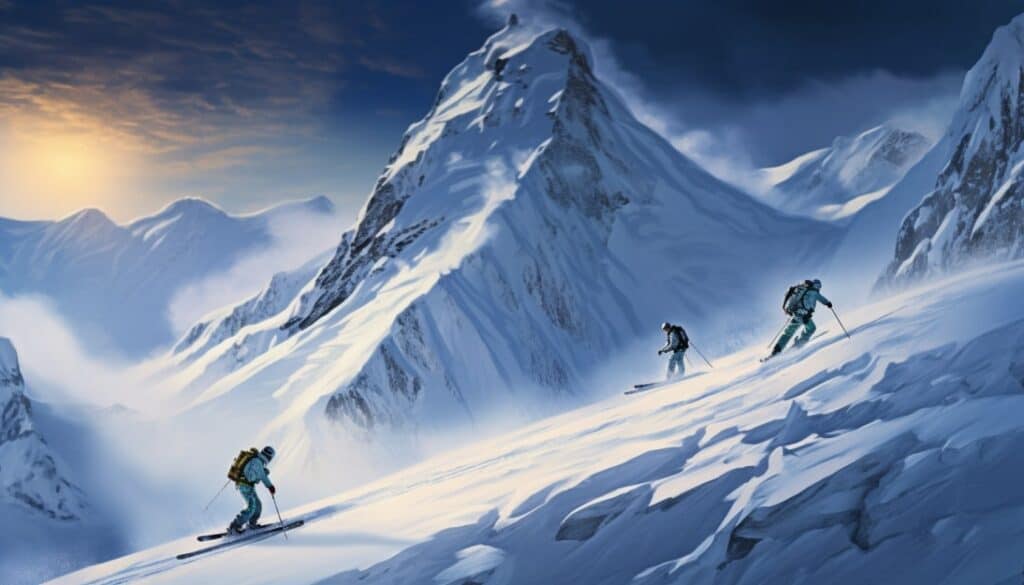 Decoding the Cost of Skiing in Whistler
Skiing in Whistler is an investment in an unforgettable experience, and understanding the costs involved is critical in planning your trip. The cost can vary significantly based on factors like the resort you choose, the time of your visit, and the type of accommodations and services you prefer. Let's break down the average costs and share some tips on making your trip more cost-effective.
Average Costs for Beginners, Intermediate, and Expert Skiers
Regardless of your skiing level, the costs for a ski trip in Whistler will typically include expenditures on lift tickets, ski lessons (for beginners), ski equipment rental, accommodation, food and drinks, and transportation.
As a beginner skier, enrolling in ski lessons will be a significant cost factor. Whistler Blackcomb's Ski School offers beginner packages that combine lessons, lift tickets, and equipment rentals, providing a good value for your money. Intermediate and expert skiers can save on lesson costs but might prefer to invest in advanced lift tickets or off-piste guided tours.
The accommodation cost can vary widely depending on your choice of stay. Luxury hotels like the Fairmont Chateau Whistler offer a high-end experience with direct ski-in and ski-out access. On the other hand, budget-friendly options like hostels and self-catered apartments can help you save, especially for longer stays.
Food and drink costs can also add up, especially if you're dining at the resort's restaurants. Consider opting for accommodation with kitchen facilities and cook some meals yourself to save on food costs.
Key Takeaway: The costs of a ski trip in Whistler can vary widely based on your ski level and preferences. Consider all the costs involved and look for bundled packages to get the best value for your money.
Tips for Planning a Cost-Effective Ski Trip in Whistler
Book Early: Many resorts offer early bird discounts on lift tickets, lessons, and rentals. Keep an eye on the Whistler Blackcomb website for such deals.
Travel Off-Peak: Prices for accommodation and flights can be considerably lower during off-peak periods. Mid-January to early February and late March to April end are generally less crowded and cheaper.
Rent Equipment: If you're not a regular skier, consider renting ski equipment instead of buying. It's less hassle and can be more cost-effective.
Plan Your Meals: Consider self-catering options or look for accommodation deals that include breakfast.
Use Public Transport: Whistler is well-served by public buses, which can be cheaper and more environmentally friendly than renting a car.
Key Takeaway: A bit of strategic planning and flexibility can make your Whistler ski trip more cost-effective without compromising on the experience.
The Perfect Time to Visit Whistler's Ski Resorts
Planning a ski trip to Whistler involves choosing the ideal time to visit. Your decision should be influenced not only by the weather and snow conditions, but also by the crowd levels and prices. Let's explore when you should consider planning your trip to Whistler's ski resorts.
Analyzing Weather and Snow Conditions
Whistler typically sees snow from late November until late April, providing a long ski season compared to other North American ski destinations. However, the weather can be quite variable throughout the season, affecting the snow conditions and the overall ski experience.
Early Season (Late November to Early January): The early ski season can offer excellent snow conditions, particularly towards Christmas and New Year. This period is ideal for those eager to start their ski season early, although it's worth noting that snowfall can be unpredictable, and not all slopes may be open early in the season.
Mid-Season (Mid-January to Late February): This period often provides the most consistent snow conditions, with a deep snowpack and frequent snowfall. The weather during this time is typically colder, maintaining the snow quality.
Spring Skiing (March to Late April): Spring skiing offers longer daylight hours and milder weather, ideal for those who prefer warmer temperatures. Snow conditions can be variable, with firmer snow in the mornings softening up as the day progresses.
Balancing Crowds, Prices, and Ski Conditions
While the ski conditions are a critical factor in deciding when to visit Whistler, it's also essential to consider crowd levels and prices.
Peak Times (Christmas, New Year, and US President's Day Weekend): These periods tend to be the busiest and most expensive times to visit Whistler. However, the festive atmosphere and excellent snow conditions can make it worth the crowds and higher prices for some visitors.
Off-Peak Times (Mid-January to Early February and Late March to April): Visiting during these times can offer better value for money, with lower prices and fewer crowds. The ski conditions can still be good, especially during the mid-January to early February window.
Spring Skiing (March to April): While the snow conditions can be variable, the longer days, warmer weather, and end-of-season deals can make spring skiing an attractive option, especially for beginners and families.
Key Takeaway: The perfect time to visit Whistler's ski resorts depends on your preferences for snow conditions, crowd levels, and prices. By balancing these factors, you can choose the ideal time for your ski trip.
Equip Yourself for the Slopes: Ski Equipment Guide
Equipping yourself properly for the slopes is key to enjoying your ski trip to Whistler. The right gear not only enhances your performance and comfort on the slopes but also ensures your safety. Whether you're a beginner or an expert skier, let's break down what equipment you'll need and where you can source it in Whistler.
Essential Ski Equipment and Gear
Skis, Poles, and Bindings: The core of your ski equipment, your choice of skis will depend on your skill level and the type of skiing you intend to do. Ski poles help with balance and rhythm, while bindings connect your boots to your skis and release your boots in case of a fall, preventing injuries.
Ski Boots: Good ski boots are crucial for comfort and performance. They should be snug but comfortable, providing good support and allowing precise control over your skis.
Helmet: Skiing without a helmet is a risk not worth taking. Ensure your helmet is certified, fits well, and is comfortable.
Ski Clothing: This includes a ski jacket and ski pants, both of which should be waterproof and insulated to protect you from the elements. Layer your clothing to adjust to changing weather conditions.
Gloves and Socks: Good ski gloves or mittens and ski socks are crucial for comfort and warmth. Avoid cotton socks, which can get wet and cold, and opt for wool or synthetic materials.
Goggles and Sunglasses: Protect your eyes from the sun, wind, and snow with good quality goggles. Sunglasses are useful for sunny days and when not skiing.
Sunscreen and Lip Balm: The sun can be surprisingly strong on the slopes, and the reflection off the snow can intensify its effects. Protect your skin and lips from sunburn and chapping.
Rent or Buy: Making the Right Choice
Deciding whether to rent or buy your ski equipment depends on several factors, including how often you ski, your budget, and your willingness to transport and maintain your gear.
Renting: If you're new to skiing, renting is a good option as it allows you to try different equipment and find out what works best for you without a large upfront investment. Renting can also be more convenient for those traveling to Whistler by plane, as it saves you the hassle and cost of transporting your equipment. Whistler Blackcomb has several rental locations that offer a wide range of high-quality gear.
Buying: If you're a regular skier, investing in your own equipment can be more cost-effective in the long run. Owning your gear also allows you to get equipment that fits you perfectly and suits your skiing style. Shops like Whistler Village Sports offer a wide selection of ski equipment and gear.
Key Takeaway: Equipping yourself properly for the slopes can significantly enhance your skiing experience in Whistler. Whether you choose to rent or buy, ensure your equipment fits well and suits your skiing style and level.
Prepping for Ski Safety: Tips and Resources
Ski safety should be a priority when planning a ski trip to Whistler. While skiing is an exhilarating sport, it also has inherent risks. Understanding these risks and preparing accordingly can significantly reduce the chances of injury and ensure a safe and enjoyable ski trip.
Understanding the Risks
Risks in skiing can be broadly categorized into two: personal and environmental. Personal risks include skiing beyond one's abilities, not using the correct equipment, and not following ski safety rules. Environmental risks include avalanches, poor visibility, and variable snow conditions. Awareness of these risks is the first step towards mitigating them.
Key Ski Safety Tips
Wear a Helmet: A helmet can significantly reduce the risk of head injuries. Make sure your helmet fits properly and is specifically designed for skiing or snowboarding.
Know Your Limits: Ski within your ability and fitness level. If you're new to skiing, consider taking lessons to learn the basics of ski safety and technique.
Follow the Ski Code: Familiarize yourself with the Alpine Responsibility Code – a set of rules designed to reduce the risk of accidents on the slopes.
Stay Safe in Avalanche Terrain: If you plan to ski off-piste, it's essential to have avalanche safety training and equipment, and to check the daily avalanche forecast on the Canadian Avalanche Association website.
Resources for Ski Safety in Whistler
Whistler Blackcomb has numerous resources and services aimed at promoting ski safety:
Mountain Safety Team: This team patrols the slopes, helping to enforce the Alpine Responsibility Code, assisting injured skiers, and providing safety information.
Ski School: The Whistler Blackcomb Snow School offers lessons for all ages and ability levels, including safety-focused lessons for beginners.
Equipment Rentals: Rental shops provide well-maintained, safe equipment, and staff can help ensure that it fits properly and is adjusted correctly.
Key Takeaway: Ski safety is crucial for an enjoyable ski trip in Whistler. Understanding the risks, following safety rules, wearing the correct equipment, and utilizing the resort's safety resources can all contribute to a safe skiing experience.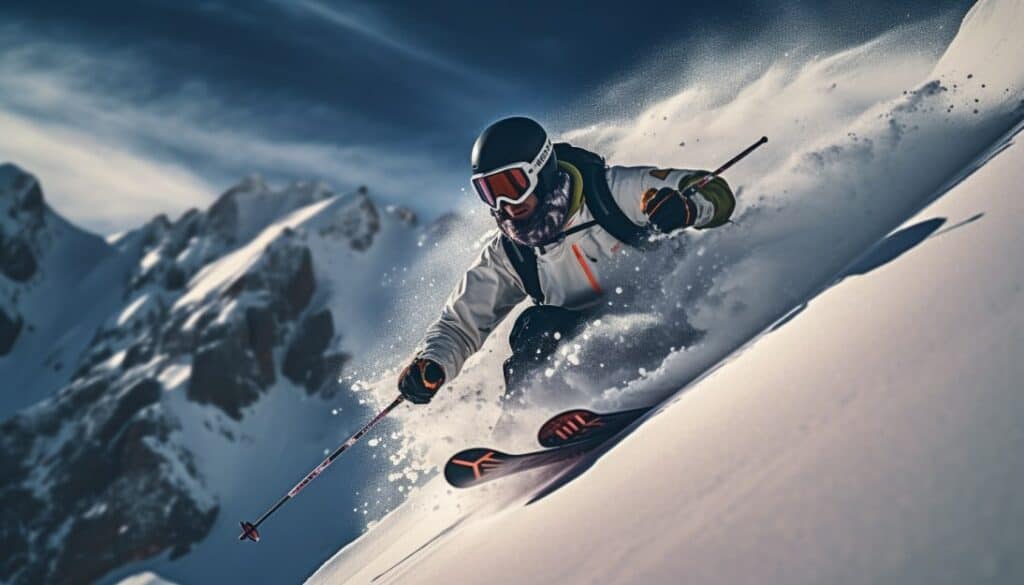 Powder-Proof Answers: Your FAQs Answered
1. What are the main differences between Whistler's ski resorts?
Whistler Blackcomb, the primary ski resort, is known for its vast skiable terrain, high-speed lifts, and variety of runs catering to all skill levels. It also offers amenities like restaurants, ski schools, and equipment rentals. Smaller resorts like Callaghan Valley and Powder Mountain cater to more specific interests like cross-country skiing or heli-skiing.
2. How can I make my Whistler ski trip more cost-effective?
Planning ahead can make your trip more cost-effective. Booking lift tickets and accommodations in advance, especially during non-peak times, can lead to significant savings. Consider renting equipment instead of buying if you're a casual skier. Taking advantage of bundled deals for activities or transportation can also help save money.
3. What are some non-ski activities in Whistler worth checking out?
Whistler Village is a vibrant hub with shops, restaurants, and art galleries. For outdoor activities, try snowshoeing, snowmobiling, or ice skating. For relaxation, visit one of the local spas or take a yoga class. Cultural enthusiasts will enjoy the Audain Art Museum and the Squamish Lil'wat Cultural Centre.
4. Where can I learn to ski or improve my skiing skills in Whistler?
The Whistler Blackcomb Snow School offers a range of ski and snowboard lessons for beginners and advanced skiers. Private lessons, group lessons, and camps are all available. Other outfits, like Extremely Canadian, offer specialized off-piste and steeps clinics.
5. What precautions should I take for skiing safety in Whistler?
Stay safe by skiing within your abilities, wearing proper equipment (including a helmet), and following the Alpine Responsibility Code. Be aware of avalanche risks when skiing off-piste, and always check the daily avalanche forecast. Use the resources available at the resort, like the Mountain Safety Team, to help ensure your safety on the slopes.
Sources