Cost
Downtown to Whistler Round Trip: $44 + 5% GST (Goods and Service Tax).
Downtown to Whistler One way: $33.50 + 5% GST.
Fares are in Canadian Dollars.
Cash payment
We do not reserve seats based on promised cash payments.
Can I pay cash at the bus stop?
Passengers can pay cash at our departure points in Vancouver or Whistler. Please have the exact amount as our drivers do not provide change. Round trips are $45.00 and one-way trips are $35.00 after tax.
Cash or Debit reservations?
Please the Tourist office partner below to make a reservation with cash or stop by one of our buses and pay our drivers:
Tourism Whistler visitors centre: 4230 Gateway Dr, Whistler. Hours: 8AM -5PM  http://www.whistler.com/contact/
Phone Reservations
Our office is open 7 days a week. Our phones are open from 9AM – 7:30PM year-round, give us a call and we will assist in making your reservation. Visa, MasterCard or Discovery card are needed to complete the reservation.
Group and Child (2-12 years old) Discounts
Discounts must be booked over the phone during work hours 9AM-7:30PM, 7 days a week. 
Changes and Cancellation request
Account-holders can log in to their account and make changes for free, a minimum of 8 hours in advance of their departure.
Non-account holders must call the office a minimum of 24 hours in advance to request a change. Each change costs $10 per change, per ticket.
One-way tickets can not be converted to a Round Trip and vice versa.
We require a minimum of 48 hours, for cancellation, from your originally scheduled departure time.
There are no exceptions to this policy.
Same-day changes are not permitted.
Due to high call volume, we require all cancellation requests to be emailed to our office. Booking cancellations will not be accepted over the phone.
Luggage
Luggage and Skis are free.
Bikes are free to bring Spring/Summer/Fall Season. Limit one bike per passenger based on availability.
Pick up and Drop off locations
EpicRides can only pick up and drop off at our scheduled departure and drop off locations published on our website no exceptions.
North Vancouver / West Vancouver / Horseshoe Bay / Squamish
We are not permitted to pick up in the above-mentioned locations, however, we pick up at Burrard station, which is only a quick trip on the sea bus from Lonsdale Quay in North Vancouver and one stop on the Skytrain from Waterfront station.
How many seats are available?
Our online booking system shows live availability, simply click on the Book now, Guest then select the date and time of inquiry.
Where are your pick-up locations and times?
Click here to view our schedule and pick up locations
How early do I need to get to the bus pick-up locations?
We recommend that you arrive at least 15 minutes before your scheduled departure. Please note you must be at the bus stop 10 minutes before your departure time, as our buses leave right on time.
If you do not see the bus 10 minutes before your scheduled departure, please contact the office right away as you might be at the wrong pick-up spot.
Out of respect to all our passengers, EpicRides does not wait for late passengers please make sure that you have enough time to get to our pick-up locations on time.
Is there Wifi or Washrooms on EpicRides' bus?
No WiFi or washrooms on our buses.
Lost and Found
If you lost or forgot an item on our bus, please email lostandfound@epicrides.ca
When you email, please include the following:
Your name and phone number;
Your bus date/time on which you travelled; and
A detailed description of the item you lost. 
If we find your lost item, we will contact you via email with the date and time you can pick your item up.
Lost your passport
If you have lost your passport, you must advise your passport office or consulate immediately. All passports found in any of our buses and are not claimed within 24 hours are turned over to the local Canadian authorities.
Important: EpicRides offers our Lost and Found service on a courtesy basis and are not liable for any missing property.
EpicRides will not deliver or courier any items to passengers; all passengers must pick up their items themselves.
EpicRides will only keep items up to 7 days, after 7 days without claim, all items will be donated to a charity.
Have other questions?
For all other questions related to EpicRides please call  604-349-1234
For all questions related to Whistler please check Ask Whistler/Chat below:

"Ask Whistler is Tourism Whistler's mobile live chat service ready to help you uncover everything Whistler has to offer, from getting insider tips on things to do, to deciding where to go for dinner, or even helping you find your way. Think of it as your own personal concierge at your fingertips. Send a message via any of these platforms: Facebook Messenger (Direct Message @GoWhistler), WhatsApp (1-604-265-9600), SMS/Text (1-604-265-9600).  Live agents are available seven days a week from 8am-9pm.
For more info visit www.whistler.com/chat"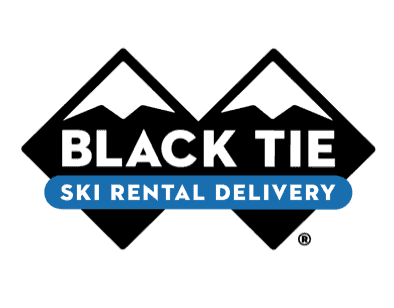 Still need to book your ski, board or outerwear rental?
We recommend Black Tie Ski Rentals…with FREE delivery to your accommodation and 3 convenient locations to serve you. Book in advance to save money on the best service, at the best price.
Click the link here  to reserve your equipment now: http://booknow.blacktieskis.com/portals/epic
Whistler Bag Storage offer luggage and ski storage lockers in Whistler, in the Hilton Hotel Retail Lobby. It's a 4 minute walk from your Gateway drop off, and a 1 minute walk from the chairlifts
Your 10% Discount Link below:
https://whistlerbagstorage.com/?ref=epic