Nestled in the breathtaking Coast Mountains of British Columbia, Whistler is a world-class destination that attracts visitors year-round with its outdoor adventures, vibrant village atmosphere, and unparalleled natural beauty. Choosing the right time to visit Whistler can significantly impact your experience, as each season offers unique activities, weather conditions, and transportation options. In this comprehensive guide, we'll help you determine the best time to visit Whistler by bus, taking into account seasonal insights and your personal preferences. So hop aboard, and let's begin your unforgettable journey to Whistler!
Why Take the Bus to Whistler?
Travelling to Whistler by bus offers several benefits that can enhance your trip while making it more convenient and eco-friendly. As a popular destination, Whistler is easily accessible by bus, providing a scenic and relaxing journey through the majestic Canadian landscape.
Environmentally friendly option
Choosing bus travel reduces your carbon footprint, making it a more sustainable choice compared to driving or flying. In fact, buses are the most environmentally friendly mode of transportation, emitting fewer greenhouse gases per passenger mile than cars or planes.
Cost-effective travel
Bus fares are typically more affordable than other modes of transportation, making it an attractive option for budget-conscious travellers. Moreover, you can save on parking fees and avoid the hassle of navigating unfamiliar roads.
Scenic route
The bus ride to Whistler offers breathtaking views of the Coast Mountains and surrounding forests, making the journey an experience in itself. Don't forget to have your camera ready to capture the stunning vistas!
Key Takeaways: Bus travel to Whistler is an eco-friendly, cost-effective, and convenient transportation option that allows you to enjoy the journey as much as the destination.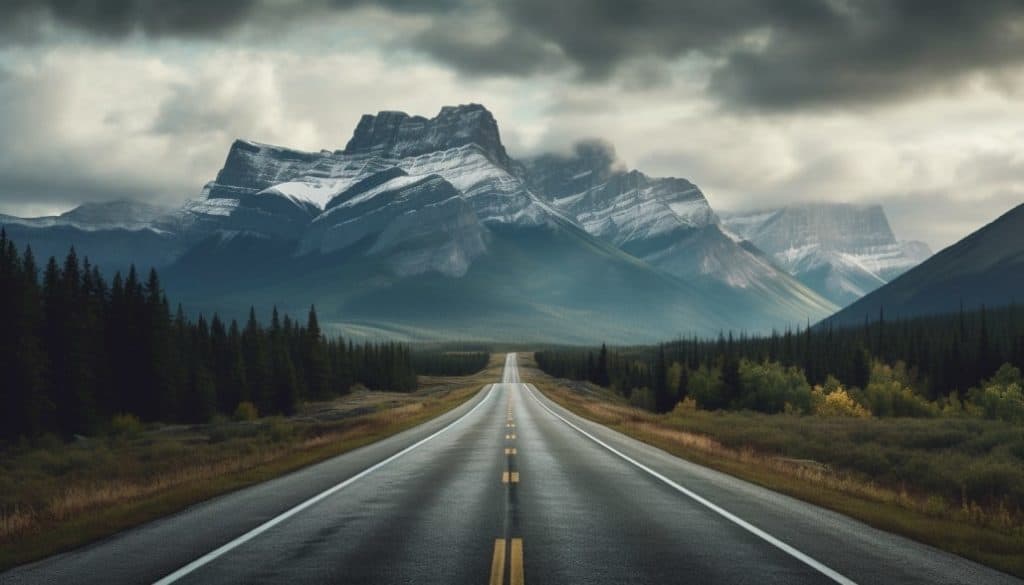 A Seasonal Breakdown: Pros and Cons
Each season in Whistler brings its own unique blend of activities, weather conditions, and travel considerations. Understanding the pros and cons of visiting Whistler during different times of the year can help you make an informed decision that best aligns with your preferences and travel goals.
Winter
Whistler's winter season, typically from December to March, is the most popular time for visitors, thanks to its world-renowned skiing and snowboarding opportunities. The Whistler Blackcomb ski resort boasts over 200 marked runs, 8,171 acres of skiable terrain, and an average annual snowfall of 11.7 metres (38.4 feet).
Pros:
Skiing and snowboarding: With its impressive snowfall and vast terrain, Whistler is a paradise for winter sports enthusiasts.
Winter festivities: Whistler hosts several events throughout the winter season, including the Whistler Film Festival and Whistler Pride and Ski Festival.
Cons:
Crowds: As the peak tourist season, expect large crowds and longer wait times for lifts and restaurants.
Higher prices: Accommodation and transportation costs tend to be higher during the winter months.
Spring
Spring in Whistler, from April to June, is a transitional season that offers a mix of winter and summer activities. This period provides a unique opportunity to enjoy the tail end of the ski season while also experiencing the awakening of Whistler's natural beauty, even in April and May.
Pros:
Quieter slopes: As the winter crowds begin to thin out, you can enjoy more serene skiing and snowboarding experiences.
Spring skiing: Warmer temperatures and longer days make for enjoyable spring skiing conditions, especially during April and May.
Cons:
Unpredictable weather: Spring weather in Whistler can be quite variable, ranging from lingering snowstorms to early summer heat.
Key Takeaways: Spring offers a quieter alternative to the busy winter season, with opportunities for both skiing and enjoying the onset of warmer weather. However, be prepared for changeable weather conditions.
Summer
Summer, from July to September, is another popular season for visitors to Whistler. The warmer months provide an abundance of outdoor activities, such as hiking, mountain biking, and exploring the area's beautiful lakes and rivers.
Pros:
Mountain biking and hiking: Whistler is home to an extensive network of mountain biking and hiking trails, catering to all skill levels.
Warm weather: With average daytime temperatures ranging from 18°C to 26°C (64°F to 79°F), summer is an ideal time for outdoor adventures and soaking up the sun.
Cons:
Peak season crowds: Whistler's popularity during the summer months can lead to crowded trails and attractions.
Key Takeaways: Summer in Whistler offers a wealth of outdoor activities and pleasant weather, but be prepared for peak season crowds.
Fall
Fall in Whistler, from October to November, is the least crowded time to visit, as the busy summer season winds down and winter preparations begin. This season showcases the area's stunning autumn foliage, creating a picturesque backdrop for various activities.
Pros:
Stunning autumn colors: The fall foliage in Whistler is a sight to behold, with vibrant hues of yellow, orange, and red adorning the landscape.
Off-peak pricing: As visitor numbers decrease, you can often find lower prices for accommodation and transportation.
Cons:
Limited activities: Some attractions and activities may have reduced schedules or be closed during the fall months, as businesses prepare for the upcoming winter season.
Key Takeaways: Fall is an excellent time to visit Whistler if you're seeking off-peak pricing and breathtaking autumn scenery, but keep in mind that some activities may be limited.
| Season | Pros | Cons |
| --- | --- | --- |
| Winter | Enjoy skiing and snowboarding on Whistler's slopes. | Crowded tourist season. Cold temperatures. |
| Spring | Fewer crowds and lower prices. Enjoy outdoor activities such as hiking, biking, and golfing. | Some activities may not be available due to snowmelt. |
| Summer | Warm weather and long days for outdoor activities like hiking, fishing, and swimming. | Higher prices and crowded tourist season. |
| Fall | Beautiful fall foliage. Lower prices and fewer crowds. | Some activities may be closed due to seasonal changes. |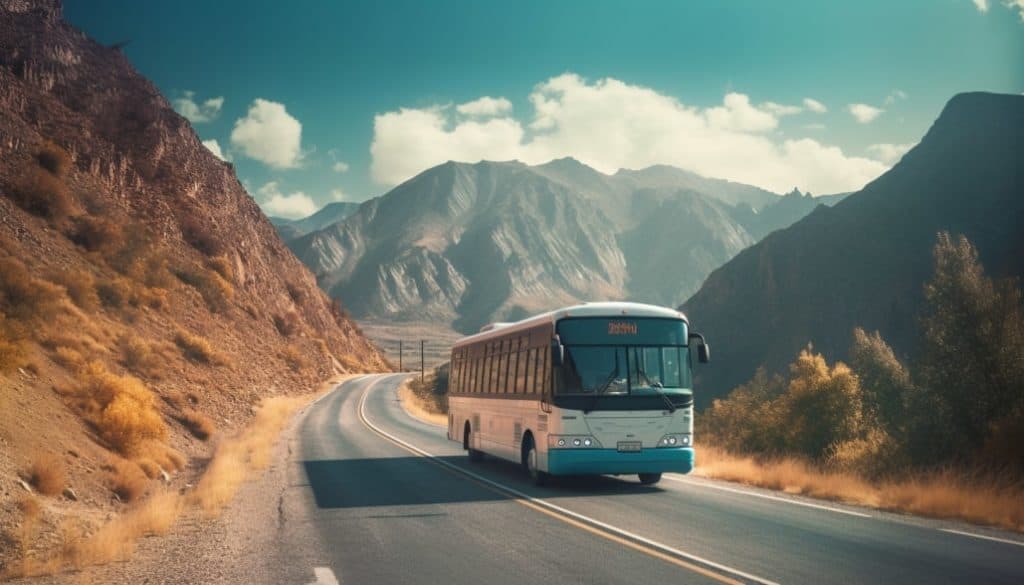 Bus Options to Whistler
Several bus services are available for travellers heading to Whistler, ranging from public transportation to private shuttles. By understanding the various options, you can choose the most suitable bus service for your travel needs and budget.
Public transportation
Public buses offer an affordable and reliable option for reaching Whistler from Vancouver and surrounding areas. The Squamish Connector and Greyhound provide multiple daily departures, with travel times averaging around 2 to 2.5 hours.
Public buses typically offer the most budget-friendly option for reaching Whistler and with multiple daily departures, you can find a convenient travel time that suits your itinerary. However, public transportation may lack some amenities found on private shuttles, such as Wi-Fi and in-seat power outlets.
Shuttle services
Whistler Shuttle and Ridebooker offer convenient door-to-door transportation services between Whistler, Vancouver, and nearby areas. These services cater to a range of travel needs and preferences by providing both group and individual shuttle options.
By choosing shuttle services, you can avoid the stress of navigating public transportation, as they pick you up and drop you off at your desired locations, ensuring a seamless and hassle-free journey. To save on costs, consider shared shuttles, or opt for private shuttles if you prefer a more personalized and exclusive travel experience.
However, it's worth noting that shuttle services can be more expensive, especially when selecting private shuttle options.
Tips for bus travel
To make your bus journey to Whistler as smooth and enjoyable as possible, consider the following tips:
Booking in advance: Reserve your bus tickets ahead of time to ensure availability, especially during peak seasons.
Packing for the journey: Bring snacks, water, and entertainment for the ride, as well as layers to stay comfortable in varying temperatures.
Key Takeaways: Public transportation and shuttle services both offer convenient and reliable bus options for reaching Whistler. Consider your budget and preferences when choosing the best option for your trip.
Accommodation and Budget Tips
Depending on the season of your visit, accommodation and transportation costs can vary significantly. Here are some tips to help you save money and make the most of your Whistler adventure, regardless of the time of year.
Winter and summer peak season
During Whistler's peak seasons, expect higher prices for accommodation and transportation. However, there are still ways to find deals and discounts to make your trip more affordable:
Book early: Secure your lodging and transportation well in advance to lock in the best rates and availability.
Look for package deals: Many hotels and activity providers offer package deals, bundling accommodations, activities, and transportation at discounted rates.
Consider alternative lodging: If traditional hotels are too pricey, explore alternative options such as vacation rentals, hostels, or camping.
Spring and fall off-peak
Visiting Whistler during the spring or fall months can result in significant savings on accommodations and transportation:
Lower prices: With fewer visitors, off-peak pricing is more common, making it easier to find deals on lodging and transportation.
Unique seasonal experiences: Spring and fall offer a chance to experience Whistler without the peak season crowds, allowing for more intimate connections with nature and local culture.
Key Takeaways: Plan ahead and consider off-peak seasons to find the best deals on accommodation and transportation in Whistler. Explore alternative lodging options and take advantage of package deals to maximize your budget.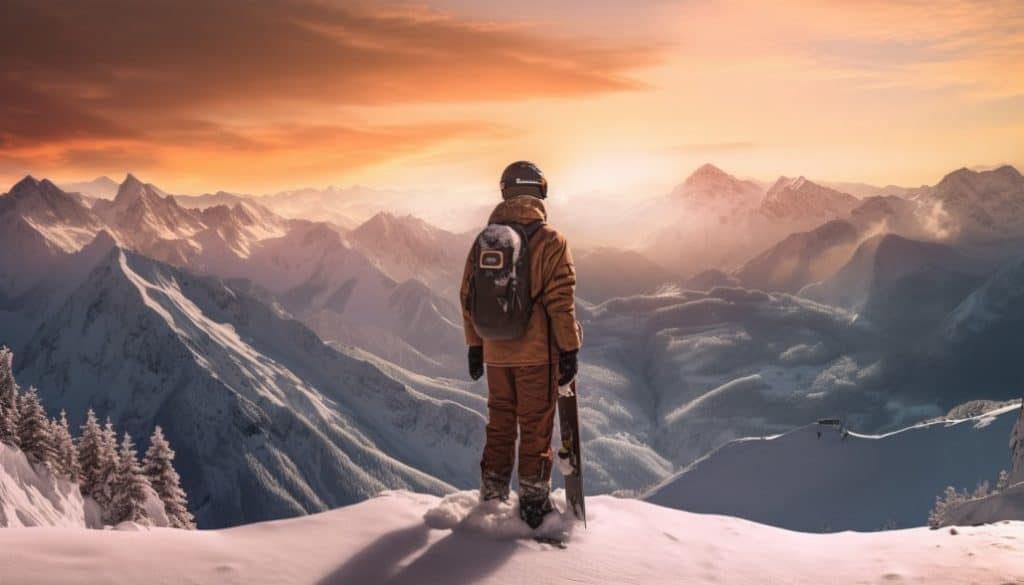 Activities for Each Season
Whistler offers a plethora of activities and events, no matter when you choose to visit. To help you plan your trip, we've compiled a list of must-dos and highlights for each season.
Winter must-dos
Skiing and snowboarding highlights: Whistler Blackcomb is renowned for its world-class skiing and snowboarding terrain, boasting over 200 marked runs and an average annual snowfall of 11.7 metres (38.4 feet). Don't miss the opportunity to hit the slopes during your winter visit!
Winter events: Enjoy seasonal festivities like the Whistler Film Festival, Whistler Pride and Ski Festival, and the Whistler Village Ice Skating Rink, which offer entertainment and fun for all ages.
Spring surprises
Spring festivals: Celebrate the arrival of spring with events such as the World Ski & Snowboard Festival, which combines skiing, snowboarding, music, and art into a vibrant celebration.
Wildlife watching: Spring is an excellent time for wildlife enthusiasts, as bears emerge from hibernation, and migratory birds return to the area. Take a guided tour or explore on your own to spot Whistler's diverse fauna.
Summer adventures
Mountain biking and hiking trails: Whistler boasts an extensive network of mountain biking and hiking trails, suitable for all skill levels. Don't miss the Whistler Mountain Bike Park or the stunning High Note Trail during your summer visit.
Summer events: Experience Whistler's lively summer events, including the Whistler Children's Festival, Ironman Canada, and Crankworx Whistler, which showcase the area's vibrant culture and love for outdoor sports.
Fall foliage
Best spots for autumn colors: Marvel at Whistler's stunning fall foliage by exploring trails like the Train Wreck Trail, Cheakamus Lake, and the Valley Trail. The vibrant hues of yellow, orange, and red create a picturesque backdrop for your fall adventure.
Fall events: Enjoy autumn festivities such as the Whistler Village Beer Festival, Whistler Writers Festival, and the Turkey Sale, which celebrate the season and local culture.
In Conclusion: Your Whistler Adventure Awaits
No matter when you choose to visit Whistler, you're sure to find a wealth of activities, events, and natural beauty to enjoy. By considering your personal preferences, seasonal insights, and transportation options, you can plan the perfect Whistler getaway that caters to your unique travel goals. So pack your bags, hop on a bus, and embark on your unforgettable Whistler adventure!
Frequently Asked Questions
What is the cheapest way to get to Whistler by bus?
The most affordable bus options to Whistler are usually public transportation services like the Squamish Connector or Greyhound.
How long is the bus ride from Vancouver to Whistler?
The bus journey from Vancouver to Whistler typically takes between 2 to 2.5 hours, depending on traffic and weather conditions.
What is the best time to visit Whistler for skiing and snowboarding?
The best time to visit Whistler for skiing and snowboarding is during the winter months, from December to March, when the area receives the most snowfall.
Are there any bus services that offer door-to-door transportation to Whistler?
Yes, shuttle services like Whistler Shuttle and Ridebooker provide door-to-door transportation between Whistler and Vancouver, as well as surrounding areas.
What are some alternative lodging options in Whistler for budget-conscious travelers?
For budget-conscious travelers, consider options such as vacation rentals, hostels, or camping in Whistler during your visit.
Sources
‌
‌