You've got your bags packed, your gear ready, and your spirit primed for adventure. Whistler beckons, a world-renowned haven for outdoor enthusiasts nestled in the heart of the Canadian Rockies. But in the flurry of excitement, there's one important detail you might have overlooked: how will you navigate this scenic playground once you get there? Fear not, intrepid traveller! This comprehensive guide has you covered. We'll deep-dive into the varied transportation options in Whistler, providing you with all the details needed to ensure a smooth, cost-effective, and convenient travel experience.
Introduction to Transportation in Whistler
Whistler, located in the stunning British Columbia, is more than just a winter wonderland. It's a year-round destination, with activities and sights for all seasons. Consequently, transportation in Whistler is designed to cater to a wide array of needs, preferences, and budgets. The region offers a blend of public transit, private shuttle services, taxis, ride-hailing services, and even eco-friendly options like walking and biking paths. Add in the car rental services and you've got a full spectrum of choices to explore Whistler's captivating landscapes.
Given its popularity as a tourist destination, Whistler's transportation network is well-structured and easily navigable. The BC Transit system, for instance, runs multiple routes that connect key locations, including hotels, parks, recreational facilities, and shopping centres. For those who prefer a more private travel experience, the town is serviced by several shuttle and taxi providers. And if you wish to get some exercise while sightseeing, the pedestrian-friendly town design and extensive bike paths make for an invigorating alternative.
Now that we've set the scene, let's delve into the specifics of these transport options, starting with Whistler's public transit system.
Exploring the Various Modes of Transportation
Public Transit System: Whistler Transit
Whistler Transit operates a robust network of bus routes, connecting all corners of the town. As an eco-conscious traveller, you'll appreciate the fact that Whistler's bus fleet is increasingly shifting to low-emission and electric vehicles.
One of the most appealing aspects of the Whistler Transit system is its comprehensiveness. The routes cover not just the main tourist hotspots, but also residential areas, commercial zones, and even some off-beat paths. If you're staying in a vacation rental or a hotel, chances are there's a bus stop within walking distance. This ease of access makes the public transit system a highly convenient and affordable way to get around.
Bus schedules vary depending on the route and the time of year. During peak tourist seasons, like winter and summer, buses typically run more frequently to accommodate the influx of visitors. But even in the quieter spring and autumn months, the schedule remains fairly regular.
Another noteworthy feature of Whistler Transit is the provision of late-night services. If you're planning a night out at one of Whistler's vibrant bars or restaurants, the bus could be your safe and budget-friendly ride back home.
While the public transit system in Whistler is efficient and reliable, it's not without its challenges. Delays can occur, especially during peak hours or in severe weather conditions. And during high tourist seasons, buses can get crowded. But with some planning and patience, these obstacles can be easily navigated.
Key Takeaway: Whistler's public transit system is a convenient, eco-friendly, and cost-effective option for getting around town. While occasional delays and crowds can occur, the comprehensive coverage, regular schedules, and late-night services make it an excellent choice for both budget and environmentally-conscious travellers.
Operating Hours, Routes, and Fare Information
The operating hours of the Whistler Transit buses depend on the route and the season. During the winter and summer months when Whistler sees the most tourists, the buses tend to run from early morning until late at night. The frequency is also higher during these times, with buses running every 15-30 minutes on major routes. For the rest of the year, buses typically start a bit later and end a bit earlier, and the frequency reduces to every 30-60 minutes.
Whistler Transit operates several routes that cover the entire town. The main routes connect Whistler Village with the surrounding neighbourhoods, major hotels, and attractions like the Whistler Blackcomb mountains. There are also routes that serve the farther reaches of Whistler, making it easy for you to explore lesser-known parts of town.
For the most accurate and up-to-date information on bus schedules and routes, you can refer to the BC Transit website. There's also a BC Transit app that you can download to check schedules and plan your journey on the go.
As for fares, Whistler Transit follows a zone-based pricing system. As of 2023, a one-way ticket within Whistler costs $2.50. If you plan on using the bus frequently during your stay, you might want to consider purchasing a day pass ($7) or a week pass ($24). These passes offer unlimited rides and can be bought from select vendors in town or directly on the bus.
Key Takeaway: Whistler Transit offers regular and comprehensive bus services, with fares that are wallet-friendly, especially if you opt for a day or week pass. Check the BC Transit website or app for the most accurate schedules and route information.
Tips and Tricks for Navigating Whistler Transit
Now that you're familiar with the basics of Whistler's public transit system, here are a few tips to help you navigate like a pro.
First, consider your timing. As mentioned earlier, buses can get crowded during peak tourist seasons and hours. So, if possible, try to plan your journeys during off-peak times to secure a more comfortable ride.
Second, get the BC Transit app. This handy tool allows you to check real-time bus schedules, track your bus's location, and plan your journey from point A to B. You can even set up notifications for when your bus is nearing your stop.
Third, always have exact change ready if you're paying your fare on the bus. Bus drivers do not provide change. If you have a day or week pass, be sure to keep it handy as you'll need to show it each time you board.
Lastly, remember to dress appropriately for the weather, especially if you'll be waiting at a bus stop. Whistler's weather can change rapidly, and bus shelters may not provide sufficient protection against rain or snow.
Key Takeaway: To make the most of Whistler's public transit system, plan your journeys wisely, use the BC Transit app for real-time information, have exact change or your pass ready, and dress appropriately for the weather.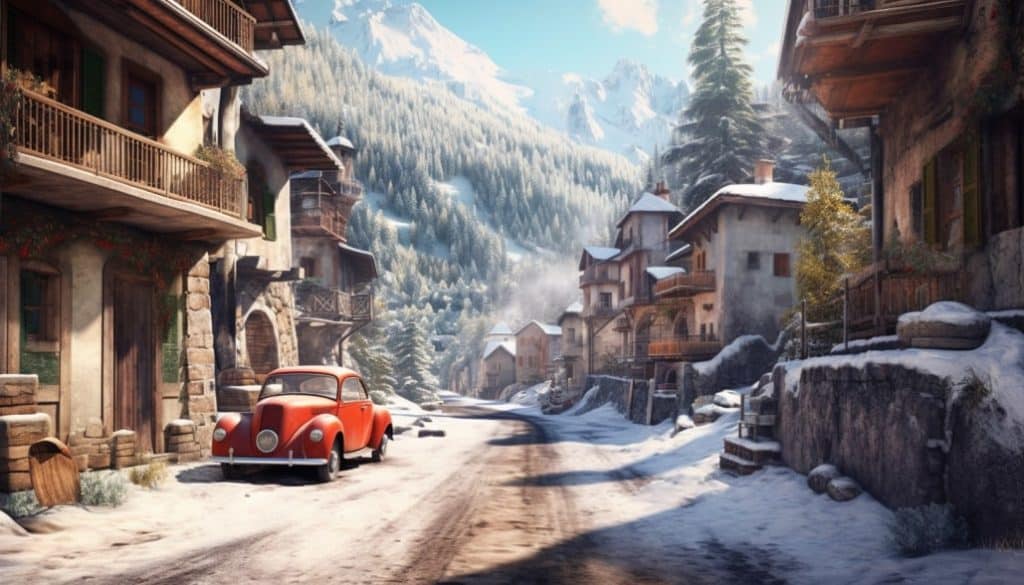 Private Shuttle Services
For those seeking a more personalized and convenient mode of transportation, private shuttle services can be a great option. These services provide door-to-door transportation between your accommodation and various points of interest in Whistler. They also serve the route between Whistler and Vancouver, including the Vancouver International Airport, which can be incredibly handy if you're flying in for your vacation.
Private shuttles are typically operated by tourism and transportation companies that have a fleet of well-maintained vehicles, ranging from cars and SUVs to vans and mini-buses. This makes them an excellent choice for both solo travellers and larger groups. Unlike public buses, shuttles can be booked in advance, ensuring you have a ride when you need it.
Perhaps the biggest advantage of private shuttles is their convenience. They pick you up from your chosen location at your chosen time, eliminating the need to navigate bus schedules or haul your luggage to the nearest bus stop. Most shuttle services also offer flexibility in terms of destinations, allowing you to tailor your itinerary as you wish.
Of course, this convenience comes at a price. Private shuttles are generally more expensive than public transit. However, when you factor in the comfort, flexibility, and peace of mind they provide, they can be worth the extra cost, especially if you're travelling in a group or value your time and convenience.
Key Takeaway: Private shuttle services offer a convenient and flexible transportation option in Whistler, though at a higher cost than public transit. They can be particularly beneficial for groups, those with a packed itinerary, or travellers prioritizing comfort and convenience.
Top Shuttle Service Providers and their Rates
There are several companies offering shuttle services in Whistle, such as Epic Rides and Whistler Shuttle. These companies have been serving the region for several years and have earned a reputation for their reliable and professional services.
Rates for shuttle services vary depending on the provider, the size of the vehicle, and the specifics of your journey. Epic Rides offers shuttle rides from Vancouver downtown to Whitsler, round trip for only $44. Whistler Shuttle offers rides from Vancouver International Airport to Whistler, which can cost anywhere between $79 and $220 per person. Within Whistler, a shuttle ride from your hotel to a local attraction could cost $10 to $25 per person.
While these prices are notably higher than public bus fares, keep in mind the added benefits you're getting: advance reservation, and the ability to accommodate larger groups.
Key Takeaway: Several reputable companies offer private shuttle services in Whistler, with rates varying based on various factors. While more expensive than public transit, shuttles provide significant added benefits in terms of convenience, comfort, and flexibility.
Booking Process and Advance Reservation Guidelines
Booking a private shuttle in Whistler is typically straightforward. Most companies offer online booking through their websites. You'll need to provide details such as your pick-up and drop-off locations, preferred time of travel, and the number of passengers. You'll also have the option to select your preferred vehicle type.
Given the popularity of private shuttles, it's a good idea to book your ride in advance, especially during peak tourist seasons. This ensures you have a confirmed ride and can also help you avoid any potential price surges.
When booking, it's important to read the terms and conditions carefully. Some companies may have specific policies regarding cancellations, changes, and refunds. It's also advisable to check if the company provides any additional services such as free Wi-Fi, child seats, or onboard refreshments.
Key Takeaway: Booking a private shuttle in Whistler is typically done online and should ideally be done in advance. Be sure to read the terms and conditions carefully and check for any additional services that may enhance your ride.
Taxis and Ride-Hailing Services
In addition to public transit and shuttle services, Whistler also has a number of taxi and ride-hailing services. These options offer another layer of convenience and flexibility, as they allow you to hail a ride directly from your location at any time of day or night.
Taxis in Whistler are operated by a few local companies, such as Whistler Taxi and Resort Cabs. These taxis can be hailed on the street, booked over the phone, or ordered via their respective apps.
On the ride-hailing front, popular services like Uber and Lyft are currently not available in Whistler, as of my knowledge cutoff in September 2021. However, a locally grown alternative, RideCo, does operate in the area. RideCo's platform works much like Uber or Lyft, allowing you to request a ride directly from your smartphone.
Taxis and ride-hailing services tend to be more expensive than public transit but can be more affordable than private shuttles, especially for short trips within Whistler. They also offer the advantage of immediate availability and direct routes to your destination.
Key Takeaway: Taxis and ride-hailing services provide a convenient and flexible transportation option in Whistler, especially for short trips or off-schedule travel. While more expensive than public transit, they can be more affordable than private shuttles for certain trips.
How to Hail a Ride and Estimated Costs
Hailing a taxi in Whistler is pretty straightforward. If you're in a busy area like Whistler Village, you can often find taxis waiting at designated stands. Alternatively, you can call a taxi company or use their app to request a ride.
RideCo operates much like any other ride-hailing app. You simply enter your pick-up and drop-off locations, confirm your ride, and wait for your driver to arrive. The app also provides an estimated fare before you confirm your ride, so there are no surprises.
As for costs, taxis in Whistler operate on a metered system, with a base fare and additional charges based on distance and time. As a rough estimate, a taxi ride within Whistler could cost anywhere from $10 to $40, depending on your journey.
RideCo's pricing is dynamic, taking into account factors like distance, time, demand, and vehicle type. However, it typically falls within the same range as taxi fares.
Key Takeaway: Hailing a taxi or ride-hailing service in Whistler is easy and can be done via phone, app, or at taxi stands. Costs vary based on factors like distance, time, and demand, but can be more affordable than shuttles for short trips.
Walking and Biking
Whistler is a pedestrian-friendly town, with an extensive network of sidewalks and walking paths. Moreover, the town's compact layout means many attractions, shops, and restaurants are within walking distance of each other, particularly in areas like Whistler Village.
During the warmer months, biking is another popular way to get around. Whistler boasts a comprehensive system of bike trails that cater to both leisurely riders and more adventurous mountain bikers. Bike rentals are widely available, with options ranging from standard city bikes to high-performance mountain bikes.
Walking and biking not only provide a free and eco-friendly way to get around, but also allow you to enjoy Whistler's breathtaking scenery at your own pace.
Key Takeaway: Walking and biking are free, eco-friendly, and scenic ways to get around Whistler, particularly during the warmer months. With the town's pedestrian-friendly layout and extensive network of bike trails, these options offer a leisurely and immersive way to explore the area.
Best Areas for Walking and Biking
Whistler Village, with its pedestrian-only streets, is perhaps the best area for walking. Here, you'll find a wealth of shops, restaurants, and attractions within a short stroll of each other. The scenic stroll along the Village Stroll, a winding, pedestrian-only pathway, is a must-do.
For a slightly longer walk, the Valley Trail is an excellent option. This 40-km multi-use trail network connects Whistler's neighbourhoods, lakes, and viewpoints, making it a wonderful way to discover the town's natural beauty.
When it comes to biking, Whistler's extensive system of mountain bike trails is a major draw. These trails cater to all skill levels, from beginner green trails to expert black diamond trails. The Whistler Bike Park, one of the largest of its kind in North America, is a particularly popular spot.
For a more leisurely ride, the Valley Trail also accommodates cyclists. You could also consider the Sea-to-Sky Trail, a regional trail that stretches from Squamish to D'Arcy, passing through Whistler along the way.
Key Takeaway: Whistler Village and the Valley Trail are excellent areas for walking, while the mountain bike trails and the Valley Trail again are great for biking. Regardless of your choice, you're sure to enjoy the scenic views and fresh air.
Bike Rental Options
If you're planning to bike around Whistler but didn't bring your own, not to worry. There are numerous bike rental shops in town that cater to different needs and budgets. Some of the popular ones include Whistler Blackcomb, Evolution Whistler, and Spicy Sports.
These shops offer a wide range of bikes, including city bikes, road bikes, electric bikes, and mountain bikes. Rental rates vary depending on the type of bike and the length of the rental period, but you can generally expect to pay $30-$100 per day.
Most rental shops also offer helmets, locks, and other accessories for an additional fee. Some even offer guided bike tours, which can be a great way to explore Whistler's trails if you're unfamiliar with the area.
Key Takeaway: Numerous bike rental shops in Whistler offer a wide range of bikes and accessories. Whether you're planning a leisurely ride or an adventurous mountain biking session, you'll find a rental option to suit your needs.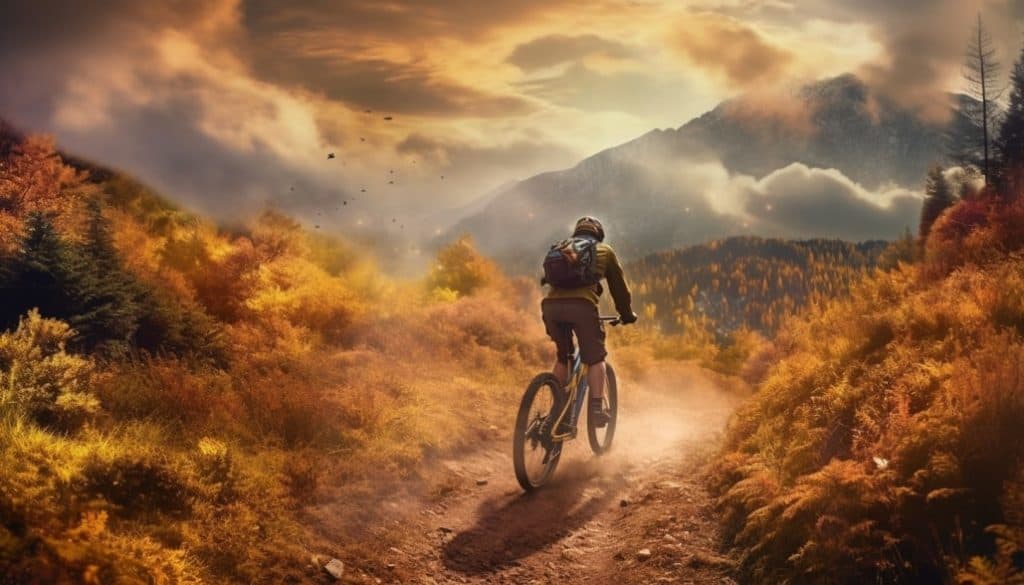 The Final Stretch: Wrapping Up Your Transportation Journey
Whether you choose to navigate Whistler via public transit, private shuttles, taxis, or your own two feet (or wheels!), you're sure to enjoy the journey just as much as the destination. With a little planning and the right information, getting around this beautiful mountain town can be a breeze. So here's to smooth travels on your Whistler adventure!
Frequently Asked Questions
Is it necessary to rent a car in Whistler? While having a car in Whistler can give you more flexibility, it's not a necessity. Whistler has an efficient public transit system, along with taxis, shuttles, and ride-hailing services. The town is also very pedestrian- and bike-friendly. So, whether you choose to drive, ride, walk, or cycle, getting around Whistler is relatively easy and convenient.

Are Uber and Lyft available in Whistler? As of my knowledge cutoff in September 2021, Uber and Lyft are not available in Whistler. However, the region does have a local ride-hailing service called RideCo. Also, local taxi services operate in the area, providing another option for on-demand transportation.

Is it safe to bike on Whistler's trails? Yes, biking is a popular activity in Whistler, and the town has an extensive network of well-maintained bike trails. The trails cater to various skill levels, from beginner to advanced. Remember, safety largely depends on personal behavior, so it's important to follow trail etiquette, wear appropriate safety gear, and choose trails that match your skill level.

Are the buses in Whistler wheelchair accessible? Yes, the public buses in Whistler are wheelchair accessible. The Whistler Transit System's fleet includes low-floor buses with ramps and areas designated for wheelchair users.

Can I bring my bike on the Whistler Transit buses? Yes, you can bring your bike on Whistler Transit buses. Most buses are equipped with bike racks that can hold two bikes at a time. However, these are available on a first-come, first-served basis. It's also important to note that the driver is not responsible for loading or unloading your bike.

Sources