Nestled in the Coast Mountains of British Columbia, Whistler is a haven for those who heed the call of the wild. The chirping of the birds, the rustling of leaves beneath your boots, and the whispering of the winds through the towering evergreens – it's a symphony of nature that revives the soul. The magnetic allure of this area is the tapestry of stunning trails that snake through its scenic landscapes, each path telling its own tale of adventure and exhilaration. Whether you're a seasoned hiker or a novice exploring your newfound wanderlust, Whistler's trails offer a variety of experiences, each promising breathtaking views, memorable encounters with wildlife, and an invigorating sense of accomplishment. Prepare to immerse yourself in this comprehensive guide, designed with a focus on your goals and challenges, and curated to feed your curiosity, facilitate your planning, and most importantly, inspire your hiking journey in this mesmerizing wonderland called Whistler!
Whistler's Call of the Wild: An Introduction
Known for its legendary ski slopes, Whistler also boasts a diverse network of hiking trails that unfold the heart-stirring beauty of its pristine wilderness. Ranging from tranquil forest walks to challenging mountainous treks, these trails provide hikers an intimate rendezvous with nature, challenging their limits while satiating their wanderlust. You'll find cascading waterfalls, crystalline lakes, expansive glacier views, and encounters with Whistler's diverse flora and fauna, from magnificent black bears to the delicate Avalanche Lily. The trails are a testament to Whistler's rich Indigenous heritage, showcasing millennia-old cultural landmarks and artefacts amidst the natural splendour.
Key Takeaway: The hiking trails of Whistler are as diverse as they are scenic, offering an immersive experience that combines breathtaking landscapes with rich cultural history. Whether you're after a relaxing walk or a challenging climb, there's a trail here for you.
Prepping for Your Adventure: The Essentials
As the saying goes, "Failing to prepare is preparing to fail," and this couldn't be more true for a hiking adventure. Whistler's trails are well-maintained and marked, but their remote locations and challenging terrains can pose risks to the unprepared.
Firstly, let's talk about what to pack. A comfortable backpack with essentials like water, high-energy snacks, a map, compass, first-aid kit, and rain gear are a must. Remember, the weather in the mountains can be unpredictable, so pack with layers to adjust to temperature swings. Also, a bear spray can be a lifesaver – quite literally!
Next is understanding the weather and the best times to visit. Whistler has a temperate climate, but the weather can vary significantly between the valley and mountain tops. Generally, the best time to hike is from June to September, when the weather is warm, and the trails are snow-free. However, always check the latest weather forecast before heading out.
Lastly, familiarize yourself with the trail. Research about the trail's length, elevation, difficulty level, and any potential hazards beforehand. This information can help you choose a trail suitable for your fitness level and prepare you mentally for the trek ahead.
Key Takeaway: Proper preparation is crucial for a safe and enjoyable hiking experience in Whistler. It involves packing the right essentials, understanding the local weather, and knowing your trail.
Treading Wisely: Hiking Laws and Guidelines in Whistler
Whistler's hiking trails welcome thousands of visitors every year, making it essential to respect the natural environment and local laws to ensure that the trails remain a paradise for generations to come.
When it comes to trail rules and etiquette, several universal guidelines apply, such as staying on the marked trails, leaving no trace, respecting other hikers, and giving way to uphill hikers. But Whistler also has its specific regulations that hikers should adhere to. For instance, dogs are allowed on certain trails but must be on a leash to protect wildlife and the delicate flora.
As for wildlife guidelines and safety measures, Whistler's rich biodiversity means you might encounter everything from black bears to hoary marmots. Maintain a safe distance and never feed or approach the wildlife. Understanding wildlife safety is crucial in Whistler – carry a bear spray, know how to use it, and if you spot a bear, stay calm, make yourself known, and back away slowly.
Key Takeaway: Observing trail etiquette, understanding local regulations, and respecting wildlife are all part of a responsible hiking experience in Whistler. Always remember, we are guests in nature's home.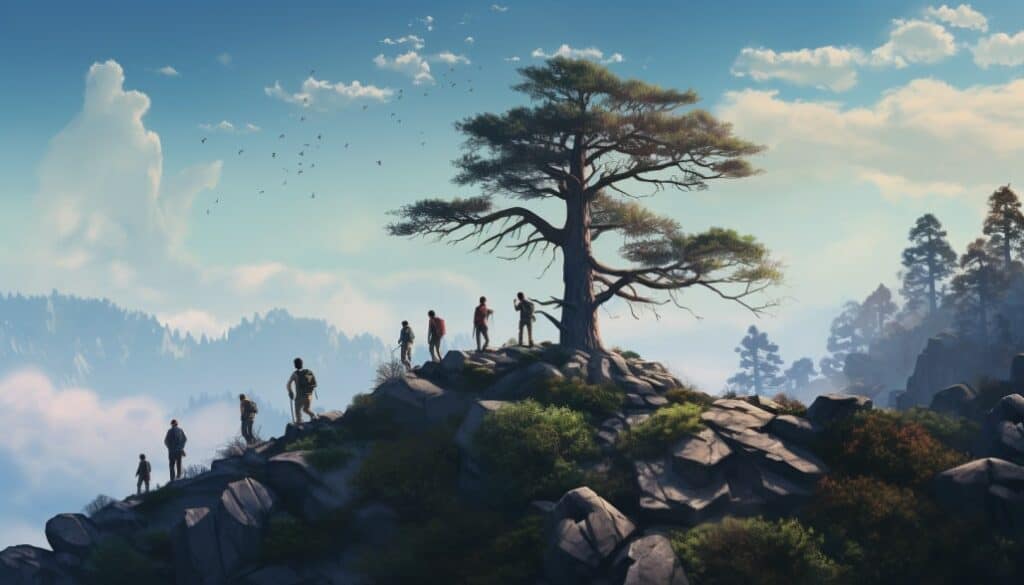 What to Pack for Your Whistler Hiking Adventure
Your hiking adventure in Whistler can be thrilling yet challenging, and packing right can make all the difference. Here are some essentials that you should not miss:
Navigation Tools: Even though Whistler trails are well marked, a good old-fashioned compass and a detailed map are always handy. There are also various mobile apps that work offline and can be of great assistance.

Appropriate Clothing: The weather in Whistler can change quickly. Dress in layers and carry a waterproof jacket to handle the elements. Don't forget a hat, sunglasses, and sunscreen to protect against the sun.

Food and Water: Hydration is key in any hiking adventure, so carry plenty of water. Energy bars, nuts, and fruit are great snack options.

First Aid Kit: A basic first aid kit can help treat minor injuries on the trail.

Bear Spray: In the event of a close encounter, bear spray can deter an aggressive bear. But remember, it should be your last resort.

Key Takeaway: Packing the right items is crucial for a safe and comfortable hiking experience. However, remember to pack light – every ounce counts when you're on the trail!
Understanding Weather and Choosing the Right Time to Visit
Whistler's temperate climate and beautiful seasonal changes make it a year-round destination. However, for hiking enthusiasts, the best time to hit the trails is from June to September, when the trails are clear of snow, wildflowers are in full bloom, and wildlife viewing is at its peak.
During summer (June – August), the days are long and sunny, with temperatures in the valley reaching up to 30°C. However, remember, it can be much cooler in the mountains, and afternoon thunderstorms are common, so pack a rain jacket and some warm clothing. This is also the busiest time of the year, so be ready to share the trails with other nature lovers.
The shoulder season – spring (April and May) and fall (September and October) – offers a peaceful hiking experience. Spring brings a vibrant burst of greenery and bird songs, while fall presents a spectacular display of autumn colours. However, some high-altitude trails may still be snow-covered in spring or may close early in fall due to snowfall. Therefore, it's crucial to check trail conditions before planning your hike during these seasons.
In terms of the time of day, it's advisable to start your hike early in the morning. It allows you to enjoy the serenity of the trails, avoid the afternoon crowd, and return before dark.
Key Takeaway: Choose the right time of the year and the day for your hike according to your preferences and trail conditions. Remember, the weather can be changeable, so check the forecast and be prepared for all conditions.
Trail Rules and Etiquette
Whistler's trail system is shared by hikers, runners, bikers, and sometimes horse riders. Here are some important rules and etiquette to ensure everyone enjoys their time in nature:
Stay on the Trail: The trails are designed to guide you through the environment with minimal impact on flora and fauna. Going off-trail can lead to erosion and disturb wildlife.

Leave No Trace: This includes packing out all trash, not picking flowers or other natural objects, and not leaving any form of graffiti or markings.

Right of Way: Uphill hikers and horse riders have the right of way. If you're descending, step aside and let them pass. On narrower trails, those going downhill should yield to those heading uphill.

Control Your Speed: If you're running or biking, control your speed, especially when visibility is limited or the trail is busy.

Respect Wildlife: Observe wildlife from a distance. Feeding or approaching wildlife can alter their natural behaviour and can be dangerous.

No Fires: Forest fires are a severe risk in British Columbia, especially in the summer. Campfires are not allowed on trails.

Key Takeaway: Following trail rules and etiquette is a sign of respect for nature, wildlife, and other trail users. Always be mindful and considerate when on the trails.
Wildlife Guidelines and Safety Measures
Encountering wildlife on the trails is part of the Whistler hiking experience, but it's essential to know how to react. Here are some guidelines:
Keep a Safe Distance: For larger animals like bears and moose, keep a distance of at least 100 metres. For smaller ones, maintain 30 metres.

Never Feed Wildlife: Feeding wild animals can make them dependent on humans, leading to aggressive behaviour.

Know What to Do in Case of an Encounter: If you encounter a bear or cougar, speak in a calm, assertive voice, make yourself look big by raising your arms, and back away slowly without turning your back.

Report Wildlife Sightings: If you see a bear, cougar, or other potentially dangerous wildlife, report it to BC Conservation Officer Service at 1-877-952-7277 or #7277 on mobile.

Key Takeaway: Respecting wildlife and understanding how to react in case of an encounter is a vital part of hiking in Whistler. Stay alert, be respectful, and enjoy observing these magnificent creatures in their natural habitat.
Finding Your Trail: A Guide to Whistler's Most Captivating Hikes
Whistler is home to a multitude of trails, each offering its unique charm, difficulty levels, and scenic rewards. The plethora of choices can be overwhelming, especially for first-time visitors. Let's explore some of the most popular hikes in Whistler, and what they have to offer.
Whistler Train Wreck Trail: History Meets Adventure
The Whistler Train Wreck Trail is one of the most unique and accessible hikes in the area. This easy 2km trail leads you to a series of graffiti-covered train cars scattered in the forest, which were derailed in the 1950s. The suspension bridge crossing the Cheakamus River adds a dose of thrill to the hike. The Train Wreck trail is an excellent option for families and those interested in historical sites.
Key Takeaway: If you're looking for an easy and unique hike that combines history, art, and adventure, the Whistler Train Wreck Trail is the one for you.
Cheakamus Lake Trail: A Tranquil Escape
The Cheakamus Lake Trail is a tranquil and relatively easy 7km trail that winds through ancient cedar and Douglas fir forests to reach the serene Cheakamus Lake. The turquoise waters of the lake, surrounded by mountains, make a stunning setting for a picnic or a relaxing afternoon. Remember to carry your swimsuit if you're up for a refreshing swim!
Key Takeaway: For a peaceful day in the heart of nature, featuring beautiful lake views and lush forests, the Cheakamus Lake Trail is a must-hike.
Black Tusk Trail: For the Bold and Brave
The Black Tusk Trail is a challenging 29km hike that rewards with breathtaking panoramic views from the peak. The hike is strenuous, with steep climbs and rugged terrains, but reaching the black, volcanic rock spire that gives the trail its name is a feat worth the effort. This hike is recommended for experienced hikers with good fitness levels.
Key Takeaway: If you're up for a challenge and crave panoramic mountain views, the Black Tusk Trail will satisfy your adventurous spirit.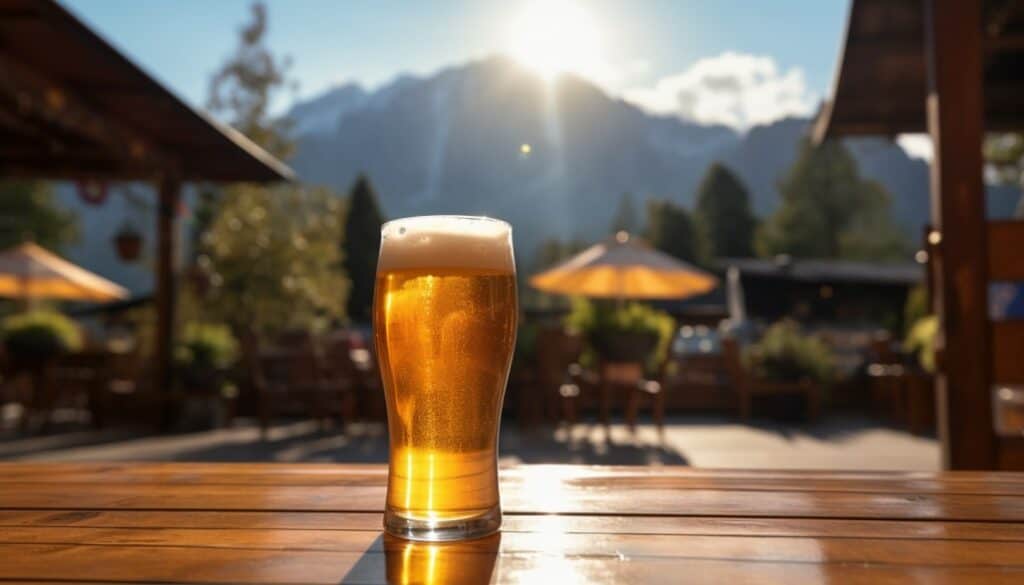 Rest and Refuel: Whistler's Hiker-Friendly Eateries and Accommodations
After a day of hiking, it's time to relax and refuel. Whistler offers a range of eateries that cater to the appetite of hikers, featuring hearty meals, refreshing beverages, and cozy atmospheres. For accommodation, there's something for every budget, from luxurious resorts to affordable lodges and campsites. Let's explore some top picks.
Hiker's Delight: Top Eateries in Whistler
From quick bites to sit-down dinners, Whistler's food scene is diverse and exciting. For a healthy post-hike meal, head to The Green Moustache, a local favorite for organic, plant-based meals. If you're craving a hearty burger, Splitz Grill is the place to go. And for a refreshing local brew, don't miss Whistler Brewing Company.
Key Takeaway: Whistler offers a range of eateries that cater to different tastes and dietary preferences. Remember to hydrate and eat well after your hike to replenish your energy.
Sweet Dreams: Hiker-Friendly Accommodations in Whistler
Whistler offers accommodations for every budget and preference. For luxury seekers, The Fairmont Chateau Whistler offers a high-end stay with a range of amenities. Budget-conscious travelers can opt for HI Whistler, a hostel that was part of the Athletes' Village during the 2010 Winter Olympics. Camping is also a popular option, with several campsites nearby, such as the Riverside Resort and Cal-Cheak Forest Service Campground.
Key Takeaway: Whistler offers a variety of accommodations, from luxury resorts to budget hostels and camping sites. It's crucial to book in advance, especially during peak season, to secure your preferred option.
Connect, Share, and Learn: Hiking Communities and Resources
The hiking community in Whistler is vibrant and welcoming. Joining local hiking groups or forums can be a great way to share experiences, get trail updates, and learn from seasoned hikers. Here are some resources to consider.
Local Hiking Groups and Clubs
The Alpine Club of Canada, Whistler Section, hosts regular meetups and outings, providing a platform to connect with local hikers. Also, Whistler Hiking Biking & Socials Meetup Group organizes various outdoor activities, making it an excellent resource for active individuals.
Key Takeaway: Joining local hiking groups can be a fantastic way to connect with like-minded individuals, share experiences, and get the latest trail updates.
Online Forums and Blogs
Online forums like Club Tread have active threads discussing hiking in Whistler, while blogs like Whistler.com Blog provide a wealth of information on various trails, tips, and current conditions.
Key Takeaway: Online forums and blogs are valuable resources for up-to-date trail information, hiking tips, and real-life experiences from fellow hikers.
Conclusion: Seize the Whistler Trails!
Whistler's hiking trails offer a myriad of unforgettable experiences. By understanding the local laws and etiquette, preparing appropriately, and choosing trails that match your skills and interests, you're set for a fantastic hiking adventure. So lace up your boots, pack your gear, and let the Whistler trails captivate you!
FAQs
Are there guided hiking tours in Whistler? Yes, several companies offer guided hiking tours in Whistler. These can be a great option if you're new to hiking or prefer the security and knowledge of a guide.

Are the trails in Whistler accessible all year round? Most of Whistler's trails are snow-covered during winter and can be accessed from late spring to early fall. Always check current trail conditions before planning your hike.

Is it safe to hike alone in Whistler? While it's generally safe to hike in Whistler, it's always recommended to hike with others, especially on more challenging or remote trails.

Are there any fees or permits required to hike in Whistler? Most trails in Whistler are free to access. However, some parks or trails may require a day-use fee or a permit for camping. Always check the specific requirements for your chosen trail.
What should I do if I encounter a bear on the trail? If you encounter a bear, remain calm and speak in a low, assertive voice. Do not run or turn your back. Instead, back away slowly and try to appear larger by raising your arms. If the bear is not aware of your presence, quietly retreat and leave the area.
Sources
‌