Nestled in the heart of British Columbia, Whistler is a haven for adventure seekers and nature lovers alike. From its world-renowned ski slopes to its vibrant summer festivals, there's no shortage of things to do. But with its popularity comes a price tag that can be daunting for many. Fear not, fellow traveller! This guide is your ticket to experiencing all that Whistler has to offer without breaking the bank. Whether you're a seasoned local looking for new ways to save or a first-time visitor eager to make the most of your trip, we've got you covered. Let's dive into the world of Whistler savings!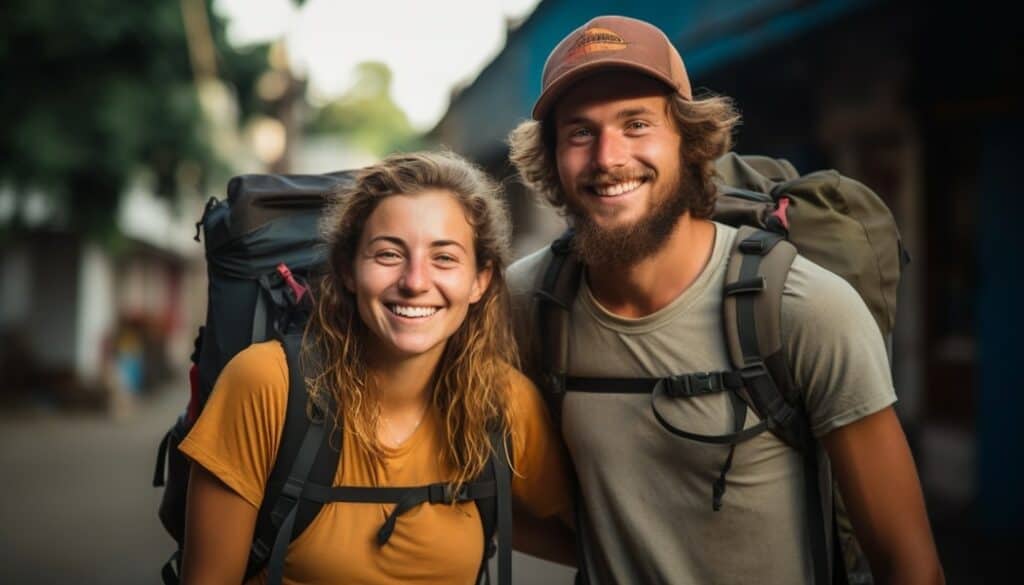 Whistler as a Year-Round Destination
Whistler, often dubbed as Canada's outdoor playground, is a magnet for tourists from all over the globe. Its majestic mountains, pristine lakes, and vibrant village life make it a top destination year-round. But let's face it, enjoying Whistler's charm can sometimes come with a hefty price tag. High-season hotel rates, premium dining experiences, and adventure activity costs can quickly add up. But what if we told you that with a bit of planning, insider knowledge, and a sprinkle of local wisdom, you can enjoy the best of Whistler without burning a hole in your pocket?
Firstly, understanding the allure of Whistler is essential. It's not just about the skiing or mountain biking, though those are significant draws. It's about the culture, the Canadian hospitality, and the unique experiences that you can't find anywhere else. From the Peak 2 Peak Gondola that offers breathtaking panoramic views to the local art galleries showcasing indigenous art, there's a depth to Whistler that many overlook.
However, the challenge is real. Peak seasons, especially during winter and summer, see a surge in prices. Accommodations can be scarce, and those available might be way over your budget. Dining in the village? A delightful experience but can be pricey. And those adventure activities? They come with their own set of costs.
But here's the silver lining. Every challenge presents an opportunity. And in Whistler, the opportunities to save are plenty if you know where to look. This guide aims to be your compass, pointing you in the direction of savings, local deals, and experiences that are priceless yet affordable.
Key Takeaways:

Whistler offers a unique blend of adventure, culture, and Canadian hospitality.
Peak seasons can be expensive, but with the right knowledge, savings are possible.
This guide is your roadmap to a budget-friendly Whistler experience.
Affordable Activities in Whistler
Whistler is synonymous with adventure. But did you know that not all adventures come with a hefty price tag? In fact, some of the best experiences in Whistler are either free or surprisingly affordable. Let's uncover these hidden gems.
Nature's Playground: Whistler's trails are a treasure trove for nature lovers. Whether you're into hiking, biking, or just a leisurely walk, there's a trail for you. The Valley Trail, for instance, spans over 40km and is accessible year-round. It's a fantastic way to explore Whistler's lakes, parks, and viewpoints without spending a dime.
Local Events and Festivals: Whistler is bustling with events throughout the year. From the Whistler Film Festival to free summer concerts in the village, there's always something happening. Keep an eye on the local event calendar and plan your visit around these events for a budget-friendly entertainment option.
Discover Hidden Gems: Beyond the popular tourist spots, Whistler has its share of off-the-beaten-path attractions. The Train Wreck Trail is a unique hike leading to a series of train cars derailed in the 1950s, now covered in vibrant graffiti. It's a blend of history, art, and nature, all rolled into one.
Key Takeaways:

Whistler offers a plethora of free and affordable activities.
Local events and festivals provide budget-friendly entertainment options.
Exploring lesser-known attractions can lead to unique and memorable experiences.
Free and Low-Cost Outdoor Adventures
Whistler's natural beauty is its biggest asset, and the best part? Much of it can be enjoyed for free. Here are some top picks:
Hiking: Trails like Cheakamus Lake offer serene lake views without the crowds.
Picnics: Grab some local produce and head to parks like Lost Lake for a scenic picnic.
Photography: Capture the beauty of spots like Alexander Falls without spending on entry fees.
Local Events and Festivals That Won't Cost a Dime
Whistler's vibrant community ensures there's always something happening. Here are some events that are easy on the pocket:
Whistler Street Entertainment: Free performances throughout the summer in the village.
Art Walk: A self-guided tour of local galleries, often with free entry during this event.
Farmers' Markets: While shopping might cost you, the experience of browsing local goods and enjoying live music is free.
Off-The-Beaten-Path Spots Locals Love
Dive deeper into Whistler's charm by exploring places loved by locals:
Green Lake Lookout: A serene spot away from the tourist hustle.
Function Junction: A quirky part of town with unique shops and cafes.
Alpha Lake Park: Perfect for a quiet day of relaxation and perhaps a BBQ.
Key Takeaways:

Nature provides numerous free activities in Whistler.
Local events can offer rich experiences without a price tag.
Exploring local-favourite spots can lead to unique discoveries.
Budget Accommodation Options
Whistler's reputation as a world-class destination often leads many to believe that staying here requires a lavish budget. But, with a bit of savvy planning and some local insights, you can find accommodations that won't leave your wallet feeling light.
Best Time to Book for the Best Deals
Timing is everything when it comes to snagging a good deal in Whistler. Here's what you need to know:
Off-Peak Seasons: Consider visiting during the shoulder seasons – late spring and early fall. Not only will you avoid the crowds, but you'll also find more competitive rates.
Last-Minute Deals: Some hotels offer discounts for last-minute bookings. Websites like Whistler's Last Minute Deals can be a treasure trove.
Midweek Stays: Rates tend to be lower during the week compared to weekends. If your schedule allows, consider a midweek visit.
Hostels, B&Bs, and Affordable Hotels
While Whistler boasts luxurious resorts, there are plenty of budget-friendly options too:
Hostels: Places like the HI Whistler Hostel offer a comfortable stay without the hefty price tag.
Bed and Breakfasts: Local B&Bs provide a cozy, home-like atmosphere and often include a hearty breakfast.
Budget Hotels: Chains like Aava Whistler Hotel offer competitive rates, especially if booked in advance.
Considerations for Long-Term Stays
If you're planning an extended stay, here are some tips to keep in mind:
Vacation Rentals: Platforms like Airbnb and VRBO have listings that can be more affordable for longer stays.
Negotiate Rates: If you're staying for a month or more, many places are open to negotiating a better rate.
Live Like a Local: Consider staying a bit outside the main village. Neighbourhoods like Creekside offer a more local feel and often have better deals.
Key Takeaways:

Timing your visit can lead to significant savings on accommodations.
There's a range of budget-friendly lodging options in Whistler, from hostels to B&Bs.
For extended stays, consider vacation rentals and negotiating for better rates.
Dining on a Budget
Ah, the culinary delights of Whistler! From high-end restaurants to quirky cafes, the dining scene here is as diverse as its landscape. But dining out doesn't always have to be an extravagant affair. Let's explore how to savour Whistler's flavours without splurging.
Local Eateries with the Best Deals
Whistler locals have their favourite spots that offer great value:
Peaked Pies: A local favourite, Peaked Pies offers delicious Australian meat pies topped with mashed potatoes.
El Furniture Warehouse: With all items priced at just $5.95, it's a steal!
Happy Hour Specials You Can't Miss
Who doesn't love a good happy hour? Whistler's bars and restaurants offer some fantastic deals:
Dusty's Bar & BBQ: Located in Creekside, their après-ski happy hour is legendary.
Roland's Pub: A local's favourite in Creekside with great beer specials.
The Beacon Pub: Located in the heart of the village, they offer daily drink specials that are hard to resist.
Grocery Stores and Markets for Self-Catering
If you have access to a kitchen, cooking can save you a ton:
Whistler Farmers' Market: Held weekly, it's a great place to pick up fresh, local produce.
Fresh St. Market: Located in the village, it offers a wide variety of groceries at reasonable prices.
The Green Moustache: An organic juice bar that also offers affordable, healthy meals to go.
Key Takeaways:

Local eateries offer delicious meals without the high-end price tag.
Happy hours in Whistler are a great way to enjoy drinks and appetizers on a budget.
Consider self-catering to save on food costs during your stay.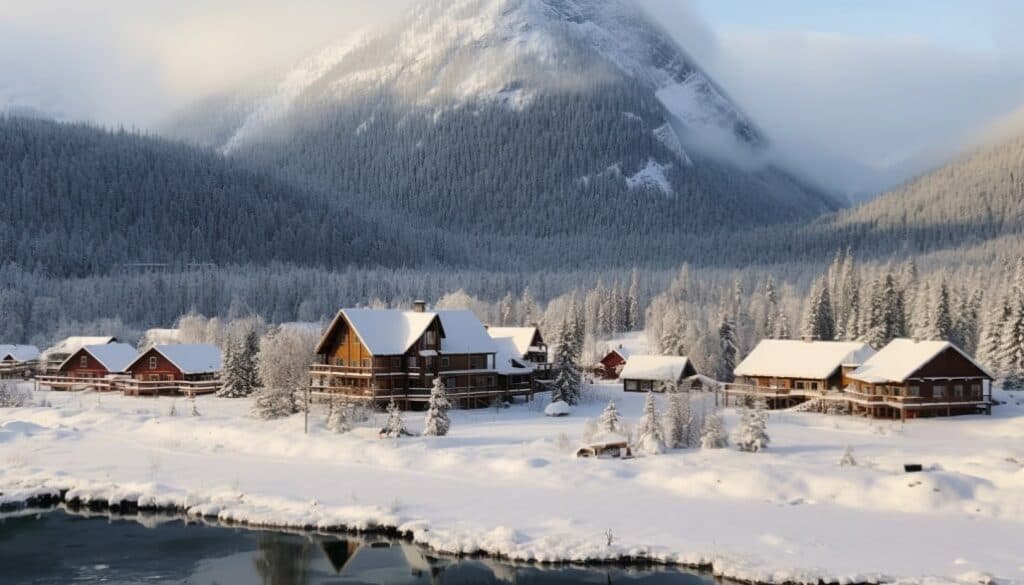 Shopping Smart in Whistler
Whistler isn't just about outdoor adventures; it's a shopper's paradise too. From high-end boutiques to quirky local stores, there's something for everyone. But how do you shop smart and get the best deals? Let's dive in.
Where to Find Authentic Souvenirs Without the Markup
Avoid the touristy shops in the village and head to these spots for authentic and affordable souvenirs:
Made In Whistler Market: A weekly market showcasing local artisans. Perfect for unique gifts.
The Circle: A local store offering a range of Canadian brands and unique finds.
Armchair Books: A local bookstore with a great selection of books about Whistler and Canada.
Seasonal Sales and Local Markets
Timing your shopping can lead to great deals:
End of Season Sales: Many stores offer significant discounts at the end of the ski season and summer.
Whistler Farmers' Market: Apart from fresh produce, you can find local crafts, jewelry, and more.
Bizarre Bazaar: An annual event showcasing over 100 local artisans. Great for holiday shopping.
Key Takeaways:

For authentic souvenirs, consider local markets and stores over touristy shops.
Timing your shopping with seasonal sales can lead to significant savings.
Local events like Bizarre Bazaar offer unique shopping opportunities.
Transportation Tips
Navigating Whistler doesn't require a deep dive into your pockets. With efficient public transport, bike paths, and pedestrian-friendly zones, getting around is both convenient and budget-friendly. Here's how you can save on transportation while ensuring you don't miss out on any of Whistler's attractions.
Navigating Whistler Without a Car
While having a car provides flexibility, it's not a necessity in Whistler:
Public Transit: The Whistler Transit System is efficient, covering most parts of the town and popular attractions. Plus, it's eco-friendly!
Village Gondola: A scenic way to travel between the main village, Upper Village, and Creekside.
Walking: The village is pedestrian-friendly, and most attractions are within walking distance.
Deals on Bike or Ski Rentals
If you're in Whistler for the outdoor activities but didn't bring your gear, no worries:
Early Bird Specials: Some rental shops offer discounts for early bookings. Check out places like Whistler Blackcomb for deals on ski rentals.
Package Deals: Consider packages that combine gear rentals with lessons or tours. It can be more cost-effective.
Off-Peak Discounts: Renting outside peak times, like midweek or during shoulder seasons, can be cheaper.
Carpooling and Rideshares
If you prefer private transportation, consider sharing:
Poparide: A Canadian rideshare platform where you can hitch a ride with locals or other tourists heading the same way.
Local Carpool Boards: Check local community boards or online forums for carpooling opportunities.
Key Takeaways:

A car isn't necessary to explore Whistler; public transit is both efficient and budget-friendly.
Look for deals and packages when renting bikes or ski gear.
Carpooling and rideshares are eco-friendly and wallet-friendly transportation options.
Unlocking Local Deals and Discounts
Every savvy traveller knows that the best deals aren't always the most advertised. In Whistler, the local scene is buzzing with offers, discounts, and deals that can make your trip more affordable.
Joining Local Groups for Exclusive Offers
Being part of a community can have its perks:
Whistler Locals' Facebook Group: A great place to hear about exclusive deals, house shares, or even free events.
Membership Cards: Some local clubs or organizations offer membership cards that come with a range of discounts.
Key Takeaways:

Stay digitally connected to be the first to know about local deals.
Being part of local groups or communities can lead to exclusive offers and discounts.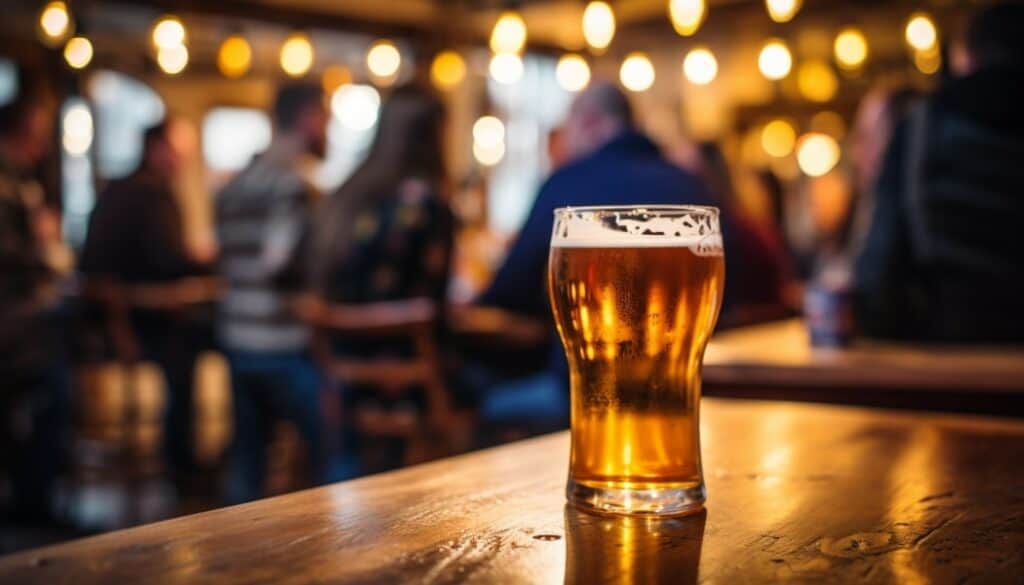 Wrapping Up Your Whistler Adventure Without Emptying Your Wallet
As your Whistler adventure draws to a close, here are some final tips to ensure you leave with both memories and some change in your pocket.
Recap of Top Money-Saving Tips
A quick refresher:
Plan Ahead: Whether it's accommodations, activities, or dining, early planning can lead to savings.
Stay Local: Embrace local eateries, shops, and events for an authentic and affordable experience.
Use Technology: Apps, websites, and online communities can be goldmines for deals.
Preparing for Your Next Budget-Friendly Trip
Already thinking of coming back? Here's how to prep:
Feedback and Loyalty Programs: Many businesses offer discounts for feedback or have loyalty programs with perks for returning customers.
Off-Season Visits: Consider visiting during off-peak times for better deals and fewer crowds.
Key Takeaways:

Reflect on your savings and experiences to make your next trip even better.
Loyalty programs and feedback can lead to future discounts.
Frequently Asked Questions
Are there any student discounts in Whistler?
Absolutely! Many businesses in Whistler offer student discounts to encourage younger visitors:
Activities: Some adventure companies, like ziplining or snowmobile tours, offer student rates upon presenting a valid student ID.
Dining: Several restaurants and cafes in the village have special student-priced meals or discounts.
Accommodations: Hostels and certain hotels might have special rates for students, especially during non-peak seasons.
Transportation: The Whistler Transit System often has reduced fares for students.
Always ask ahead and carry your student ID to avail of these discounts.
When is the off-peak season in Whistler?
Whistler's peak seasons are winter (December to February) for skiing and snowboarding, and summer (June to August) for mountain biking and festivals. The off-peak or shoulder seasons are:
Spring (April to early June): The snow starts to melt, and the village is quieter. It's a great time for spring skiing or enjoying the blooming flowers.
Fall (September to November): The summer crowds have left, and the winter rush hasn't begun. The fall foliage is a beautiful sight during this time.
These off-peak times offer better deals on accommodations, fewer crowds, and a more relaxed atmosphere.
Can I get group discounts for activities?
Yes, many activity providers in Whistler offer group discounts:
Adventure Tours: Companies that provide snowmobile, ATV, or ziplining tours often have special rates for larger groups.
Ski and Snowboard Lessons: Booking as a group can lead to savings compared to individual lessons.
Event Tickets: If there's a festival or event in town, check for group rates or bulk ticket discounts.
It's always a good idea to contact providers directly and inquire about group rates.
Are there budget-friendly spa options?
While Whistler is home to some luxurious spas, there are budget-friendly options too:
Scandinave Spa: While not the cheapest, they often have mid-week or off-season specials.
Local Massage Schools: Consider getting a massage from a student therapist. They offer discounted rates as they're still in training.
Day Passes: Some high-end spas offer day passes that give you access to their facilities without booking a treatment.
How can I save on ski or snowboard equipment rentals?
Renting ski or snowboard equipment can add up, but there are ways to save:
Early Booking: Many rental shops offer discounts for early reservations, especially before the season starts.
Package Deals: Look for packages that combine equipment rental with lift tickets or lessons.
Outside the Village: Consider renting from shops outside the main village. They might offer better rates.
Longer Rental Periods: Some shops offer discounted rates for extended rental periods, like a week over daily rentals.
Remember to check the equipment thoroughly before renting to ensure it's in good condition.
Sources

"PEAK 2 PEAK 360 Sightsee Experience – PEAK 2 PEAK | Whistler Blackcomb." Whistlerblackcomb.com, 2023, www.whistlerblackcomb.com/explore-the-resort/activities-and-events/summer-activities/peak-2-peak-360-experience/peak-2-peak-gondola.aspx. Accessed 31 Aug. 2023.
Whistler, in. "The Valley Trail in Whistler | Tourism Whistler." Tourism Whistler, 2023, www.whistler.com/activities/valley-trail/. Accessed 31 Aug. 2023.
"Whistler Film Festival | 'Canada's Coolest Film Fest.'" Whistler Film Festival, 10 Aug. 2023, whistlerfilmfestival.com/. Accessed 31 Aug. 2023.
Whistler, in. "Last Minute Deals in Whistler BC | Tourism Whistler." Tourism Whistler, 2023, www.whistler.com/deals/. Accessed 31 Aug. 2023.
Vancouver Trails. "Whistler Train Wreck." Vancouver Trails, 2016, www.vancouvertrails.com/trails/whistler-train-wreck/. Accessed 31 Aug. 2023.
"Ski & Snowboard Rentals in Whistler | Whistler Blackcomb." Whistlerblackcomb.com, 2023, www.whistlerblackcomb.com/tickets-and-passes/more-options/equipment-rentals.aspx. Accessed 31 Aug. 2023