Spring in Whistler isn't just a season – it's a calling. A juxtaposition of the last whispers of winter with the beckoning warmth of summer. As the snow melts on the lower lands and the flowers start to bloom, up in the mountains, the ski enthusiasts are still carving their way down Whistler Blackcomb. Down in the village, the patios start to open, and the village buzzes with the chatter of both skiers and bikers. Ah, the Canadian mountain paradise! If you're mulling over a spring trip to Whistler, you're in for a delight. This guide dives deep into making your experience a blooming adventure!
Dive into Whistler's Spring Offerings
Whistler, the iconic Canadian destination, has always worn its winter glory with pride. But the lesser-known secret? Its spring charisma! Whistler in spring is the sweet spot between icy slopes and verdant trails, making it an ideal playground for both snow lovers and greenery admirers.
Imagine the allure: while most of the world is just shaking off the winter chill, you can still find skiers and snowboarders swooshing down the slopes, taking advantage of the lingering snow. Yet, right in the valley, hikers and bikers are embracing the burgeoning green trails, breathing in the rejuvenated air.
But there's more to spring in Whistler than the intersection of seasons. Festivals sprout like spring flowers, each celebrating a facet of Whistler's vibrant culture. And let's not forget the onset of patio season! With days getting longer, après-ski activities spill over into twilight, with live music, craft beers, and the irresistible scent of barbecue wafting through the air. Whistler during springtime becomes a harmonious fusion of winter celebrations and springtime festivities.
Key takeaways:
Whistler in spring offers a unique blend of winter and summer activities.
The season celebrates both the snow and the bloom, catering to a wide variety of interests.
Your Adventure Playground Awaits
Oh, the great outdoors! They seem even grander when you're in Whistler during spring. If you think winter was the only season for outdoor adventures in Whistler, think again! Here, spring sings a siren song to all outdoor enthusiasts.
Late Season Skiing on Whistler Blackcomb
Even as the valleys are awash with the hues of daffodils and tulips, Whistler Blackcomb refuses to let go of its snowy mantle. Late-season skiing here isn't just an activity; it's an experience. Picture this: carving your path down a slope, the snow underneath crisp from the night's frost, and as you descend, the chilly mountain air meets the gentle warmth of spring. This transitional phase, where winter slowly hands over the baton to summer, offers some of the most picturesque skiing conditions. And don't worry about the gear; rental shops are well-stocked, ensuring you get the best of late-season skiing.
Paddling, Biking, and Hiking Experiences
When the snow starts to recede, and the meadows bloom, it's time to switch those skis with mountain bikes or hiking boots. Trails begin to emerge, beckoning the adventurer in you. For the thrill-seekers, the downhill mountain biking trails here are some of the best globally. And if you prefer a leisurely pace, the Valley Trail awaits, perfect for a family bike ride or a serene walk. Fancy a water adventure? Paddleboarding and canoeing on the serene waters of Whistler's lakes, with the snow-capped peaks in the backdrop, is nothing short of magical.
Soaring Through the Skies: Zip-lining Adventures
Ever dreamt of flying? Whistler's zip-lining experiences promise the next best thing. Suspended high above the ground, as you zip from one platform to the other, the world below seems a mix of lingering snow patches and emerging greenery – a mosaic of seasons. Several tour providers offer different packages, tailored from the extreme adventurer to families looking for some high-flying fun.
Key takeaways:
Whistler in spring caters to both snow enthusiasts with late-season skiing and those eager to embrace the bloom with biking, hiking, and paddling.
Zip-lining in Whistler offers a bird's eye view of the changing seasons, making it a must-try.
For Families: Making Spring Memories Together
When it comes to Whistler, family time is the essence of spring. As flowers bloom and snow lingers, it becomes the ultimate playground for families to connect, laugh, and make memories. No matter the age or interest, Whistler has got it covered.
Whistler's Bear Viewing Safaris
A visit to Whistler with family is incomplete without spotting the majestic black bears. As they emerge from their winter hibernation, they can often be seen in their natural habitat. Bear viewing safaris are organized tours that allow families to witness these beautiful creatures safely. With knowledgeable guides explaining bear behaviour, habitats, and their importance to the ecosystem, it's an educational and thrilling experience rolled into one.
Axe Throwing: Channeling the Canadian Lumberjack Spirit
Alright, families, it's time to roll up those sleeves and try something uniquely Canadian. Axe throwing is a sport that's been deeply rooted in Canadian culture. And guess what? Whistler offers you the perfect spot to channel your inner lumberjack or lumberjill! With safety instructors guiding every throw, it's an activity fit for teens and adults. So, aim, throw, and hit bullseye with this exhilarating experience!
Dog Sledding Adventures
Snow might be melting, but the sled dogs are still raring to go! Experience the age-old tradition of dog sledding in Whistler's scenic landscapes. As the huskies pull you through trails, the joy in their eyes and the wind in your hair combine for an unforgettable experience. It's a way of travel that's been a part of Canadian heritage, and experiencing it firsthand is nothing short of magical.
Key Takeaways:
Whistler's spring activities are diverse, offering families a mix of nature, adventure, and cultural experiences.
From witnessing the majesty of black bears to experiencing the thrill of axe throwing, families are in for a memorable time.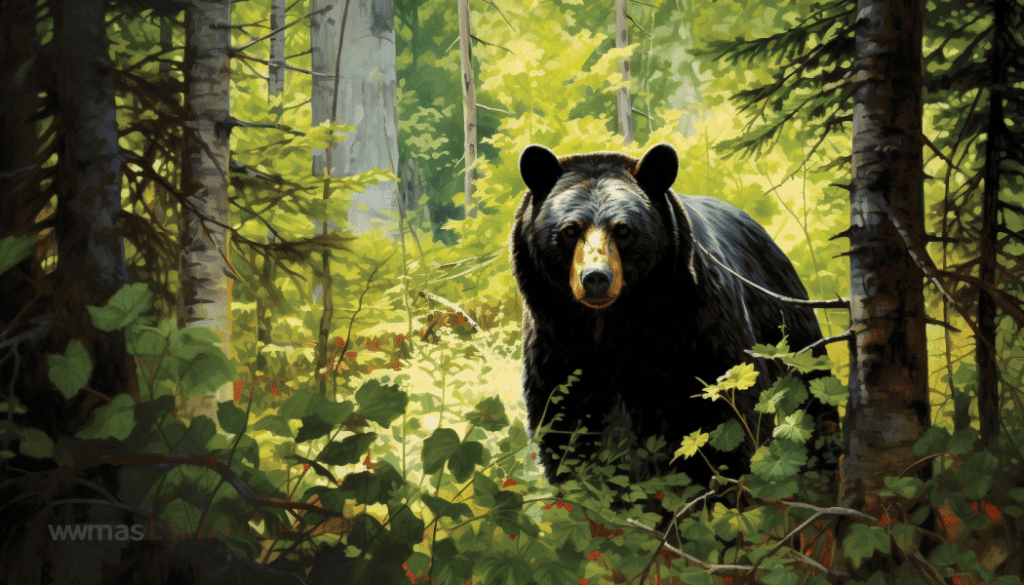 Springtime Ambiance: What to Pack and Expect
You've heard the saying, "If you don't like the weather, wait five minutes." That couldn't be more accurate in Whistler during spring. The weather dances between winter's end and summer's tease. Here's what you can expect:
The Dance of Temperatures
As winter snow melts and spring flowers bloom, temperatures in Whistler during springtime can be unpredictable. Generally, the days are warmer with temperatures ranging between 5°C to 15°C, but nights can still be chilly, dropping close to the freezing point. Dressing in layers is key. Always pack a waterproof jacket because, in the mountains, rain can surprise you!
Fewer Rainy Days, More Sunshine!
One of the delights of visiting Whistler in spring is the increasing number of sunny days. As spring progresses, rainy days become less frequent, making way for brilliant blue skies and sunlit mountain peaks. However, always keep an umbrella handy for those occasional spring showers.
Lively Village Vibes
With the melange of winter and spring activities, Whistler Village becomes a hub of activity. The village vibe is cheerful, bustling with both locals and tourists making the most of the season. It's a great time to explore the village's cafes, boutiques, and restaurants, enjoying the ambiance that's uniquely Whistler.
Key Takeaways:
Spring weather in Whistler is unpredictable, so packing versatile clothing is essential.
With fewer rainy days and more sunshine, spring is an ideal time to explore and indulge in Whistler's offerings.
Thrill-Seekers' Springtime Bucket List
Ah, spring! The season where Whistler's adventure spirit truly comes alive. While Whistler's natural beauty is a marvel, the adrenaline-pumping activities available are a cherry on top for those seeking a rush of excitement.
Whistler Blackcomb's Late Season Skiing
The winter chill might be fading, but the slopes are still open for business. Late-season skiing and snowboarding at Whistler Blackcomb means fewer crowds, softer snow, and the unparalleled experience of skiing in the morning and mountain biking in the afternoon. Plus, with spring festivals gracing the mountain's foot, every ski run can end with music, festivities, and gourmet food.
Zip-lining Between Peaks
Imagine soaring over the deep valleys, with panoramic views of snow-clad peaks, dense forests, and shimmering lakes. Zip-lining in Whistler offers this exact thrill. Straddling between Whistler and Blackcomb mountains, it's not just an activity; it's an aerial adventure that gives you a bird's eye view of Canada's most stunning landscapes.
Mountain Biking: Conquering the Whistler Terrains
Come spring, the snow melt reveals Whistler's world-famous mountain biking trails. From beginner green runs to the challenging double black diamond trails, mountain biking in Whistler is a bucket list experience for many. With the lifts operational, accessing the high-altitude trails is a breeze. So, gear up and pedal through some of the world's best MTB terrains.
Key Takeaways:
Whistler in spring is a haven for adventure enthusiasts with a mix of winter and summer activities.
Whether it's gliding down the slopes, flying high above valleys, or biking through rugged trails, Whistler promises a heart-pumping adventure.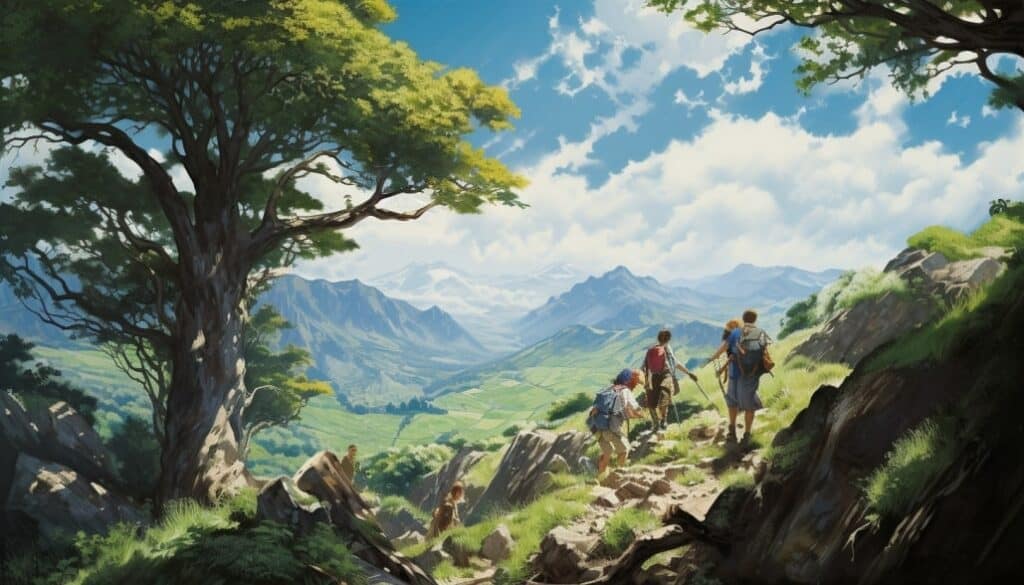 Maximizing Your Spring Days: A 5-Day Whistler Itinerary
Crafting the perfect itinerary can be daunting, especially with so much to do and see. But fret not! Here's a suggested 5-day spring itinerary for Whistler to ensure you make the most of your visit.
Day 1: Exploring Whistler Village
Morning: Start your trip with a casual stroll through Whistler Village. Grab a coffee from a local café and take in the fresh mountain air.
Afternoon: Visit the Whistler Museum to delve into the region's history. Later, indulge in some retail therapy at the village boutiques.
Evening: Dine at one of the many gourmet restaurants, experiencing Whistler's culinary delights.
Day 2: Skiing and Snowboarding at Whistler Blackcomb
Morning to Afternoon: Hit the slopes! With spring's softer snow, it's a great time for both beginners and pros.
Evening: Join one of the spring festivals at the mountain base, enjoying live music and local cuisine.
Day 3: Adventure Day
Morning: Embark on a bear viewing safari.
Afternoon: Experience the thrill of zip-lining between Whistler and Blackcomb.
Evening: Relax those muscles with a spa visit or a dip in a hot tub.
Day 4: Mountain Biking and Hiking
Morning: Rent a mountain bike and explore the trails.
Afternoon: Opt for a guided hike, discovering hidden waterfalls and scenic viewpoints.
Evening: Attend a local theatre show or a cultural event.
Day 5: Leisure and Goodbyes
Morning: Opt for a round of golf or visit the local art galleries.
Afternoon: Savor a long lunch, reminiscing about the trip.
Evening: A relaxed dinner followed by star gazing.
Key Takeaways:
Whistler's diverse activities allow for a rich, varied itinerary, ensuring every day is packed with excitement and relaxation.
Tailoring the itinerary based on interests can help maximize the experience.
Whistler's Hidden Gems: Uncharted Spring Experiences
Whistler is renowned for its popular attractions. But, like every true beauty, Whistler has its share of secrets – experiences and places off the beaten path that deserve a spot on every traveler's list.
Discover Lost Lake's Serenity
Tucked away from the usual hustle, Lost Lake offers a peaceful retreat. In spring, its shores burst with wildflowers. A leisurely stroll around the lake or a picnic amidst its scenic backdrop provides a tranquil break from adventure-filled days.
Vallea Lumina: Night Walk in the Woods
Experience Whistler's forests come alive at night in an immersive light show. Vallea Lumina is a multimedia night walk that weaves a tale using lights, sounds, and special effects, ensuring you see the forest like never before.
The Audain Art Museum: A Cultural Feast
Beyond nature's masterpieces, Whistler also celebrates man-made art. The Audain Art Museum houses a remarkable collection of British Columbia art, ranging from historic First Nations masks to contemporary pieces.
Key Takeaways:
Beyond its popular attractions, Whistler offers serene, cultural, and immersive experiences that enrich a spring visit.
Diving deeper into Whistler's offerings provides a rounded experience, blending both adventure and culture.
Tantalizing Tastebuds: Whistler's Springtime Delicacies
Food in Whistler isn't just about sustenance; it's an experience! Spring ushers in a menu of fresh produce and culinary events that will make every foodie's heart sing.
Farm-to-Table Dining
Spring brings a bounty of fresh produce, and many Whistler restaurants pride themselves on sourcing locally. Delight in crisp salads, freshly caught fish, and dishes bursting with flavors from local farms.
Cornucopia: Whistler's Food & Drink Festival
Celebrating the rich culinary scene, Cornucopia is a must-attend for every gourmand. With wine tasting sessions, gourmet dinners, and chef table luncheons, it's a culinary festival that celebrates the best of Whistler.
Maple Syrup Delights
It wouldn't be Canada without some maple indulgence. Spring in Whistler sees local cafes introducing maple-infused delicacies. From pancakes dripping with syrup to maple bacon pies, it's a sweet treat not to be missed.
Key Takeaways:
Whistler's culinary scene in spring is a delightful blend of fresh local produce and signature Canadian flavors.
Partaking in culinary festivals and indulging in local delicacies enhances the Whistler spring experience.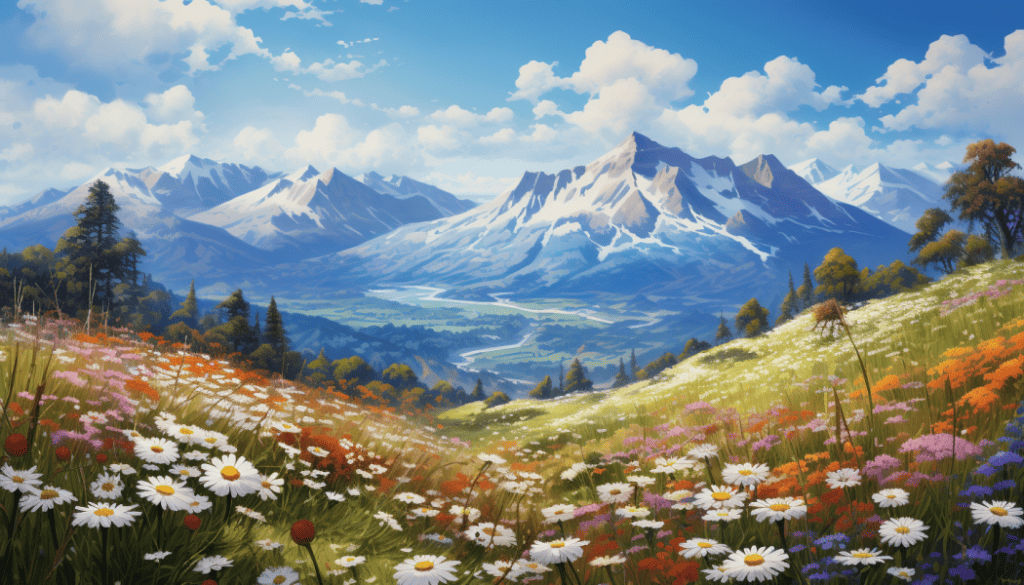 Pack, Prep, and Propel: Getting Ready for Whistler
Preparation is key to ensuring a smooth and memorable trip. Here are some essentials to consider before setting out for a springtime adventure in Whistler.
Essential Packing Checklist
Layered Clothing: From sunlit afternoons to chilly evenings, be ready for all.
Waterproof Gear: For those unexpected spring showers.
Hiking Boots: To explore the trails.
Sunscreen & Sunglasses: The sun can be deceptive at higher altitudes.
Safety First
While Whistler is a hub of adventure, safety should never be compromised.
Always check weather conditions before heading out for activities.
When hiking or biking, inform someone about your route and expected return.
Ensure you have emergency contact numbers handy.
Sustainable Travel
Whistler is a marvel of nature, and it's our duty to keep it pristine.
Always carry reusable water bottles and bags.
Respect local guidelines, especially in protected areas.
Opt for eco-friendly accommodations and activities.
Key Takeaways:
Proper preparation ensures a hassle-free and enjoyable trip to Whistler.
Being conscious travelers by respecting safety and sustainability guidelines helps preserve Whistler's beauty for future generations.
Embrace the Blossoming Adventure Awaiting You!
Spring in Whistler is not just a season; it's an invitation. Every ray of sunshine, every blossom, and every new activity whispers the promise of unforgettable experiences. Here's why spring is arguably the best time to book that dreamy Whistler getaway:
Unique Fusion of Snow and Sun: Only in spring can you ski on snowy peaks in the morning and bask under the sun by a serene lake in the afternoon.
Fewer Crowds: Spring is that golden period where you get to enjoy all of Whistler's splendours without the winter and summer tourist rush.
Budget-Friendly: With off-peak rates in effect for many accommodations and activities, your Canadian dollar goes a lot further in spring.
Diverse Activities: Whether it's taking a night walk in the magical Vallea Lumina or indulging in maple syrup delights, spring offers diverse experiences that cater to all types of travellers.
Nature at Its Best: From bear viewing to admiring the wildflowers around Lost Lake, nature truly comes alive, offering picturesque landscapes and thrilling encounters.
So, if you're seeking a unique blend of adventure, relaxation, and nature's beauty, there's no better time than spring to dive into the myriad experiences Whistler promises. Book now and let the mountains, forests, and Canadian hospitality enchant you!
Key Takeaway: Whistler in spring is a delightful mix of adventure, serenity, and nature's brilliance. Don't miss the opportunity to embrace the blossoming adventures awaiting you!
Frequently Asked Questions
Is spring skiing in Whistler as good as winter skiing?
Spring skiing in Whistler offers a different experience than winter. While winter boasts powdery snow and an ethereal snow-covered landscape, spring skiing is about enjoying sunnier days, softer snow, and longer daylight hours. Both have their unique charm, but many love spring skiing for its relaxed and vibrant atmosphere.
What is the best month to visit Whistler during spring?
April and May are considered prime months for a spring visit to Whistler. During these months, you can still enjoy skiing while also partaking in spring-specific activities. Plus, the weather is pleasant, and there's a good mix of snow and greenery.
Are there any special precautions for bear viewing?
Absolutely! While bears in Whistler are generally not aggressive, it's essential to maintain a safe distance, never feed them, and avoid startling them. Joining guided bear viewing tours is recommended as professionals are aware of the best and safest practices.
How safe is axe throwing for kids?
Axe throwing, when supervised correctly, is safe for kids. Most establishments offering this activity have age restrictions and ensure that children are given appropriate safety gear, thorough instructions, and are constantly supervised.
Can I customize the Chateau Whistler itinerary?
Yes, the Chateau Whistler offers a suggested itinerary, but they're generally flexible and can tailor experiences based on your preferences and duration of stay.
Sources and Additional Reading
For those eager to delve deeper into what Whistler offers and to ensure the credibility of the information provided, here are the sources: