Welcome to your ultimate guide for mastering your first-time Whistler bus adventure! As you embark on your journey to Whistler, one of Canada's premier outdoor destinations, you'll want to make sure your bus experience is smooth, comfortable, and enjoyable. This comprehensive guide covers everything from choosing the right bus company to understanding schedules and fares, packing essentials, and more. We'll walk you through the process step-by-step, addressing common challenges and helping you achieve your travel goals. So, sit back, relax, and let's get started on planning the ultimate Whistler bus experience!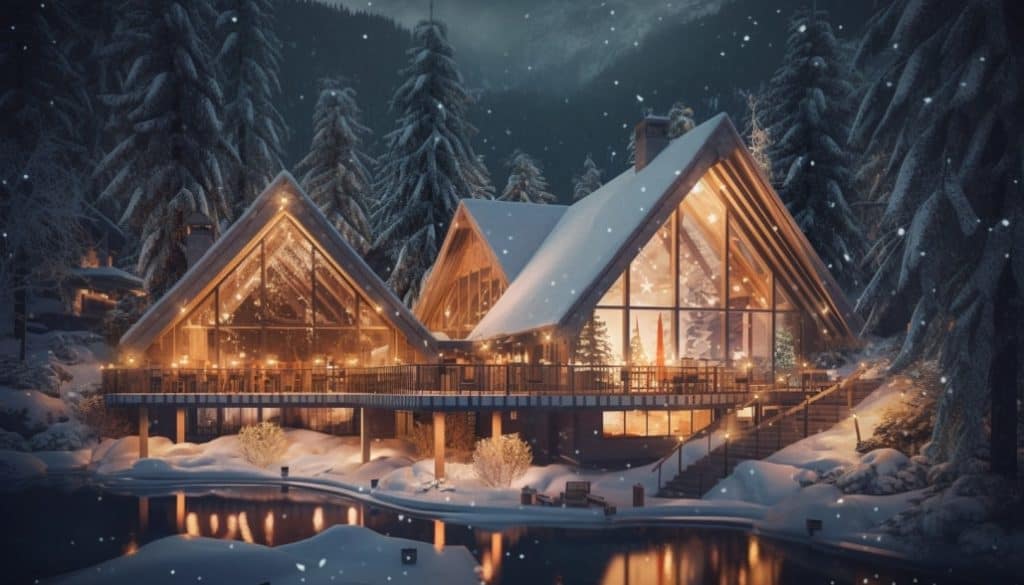 Your First Whistler Bus Experience Awaits
Why choose the bus for your Whistler adventure? For starters, bus travel is an environmentally friendly and cost-effective alternative to driving or flying. Plus, with stunning views along the Sea to Sky Highway, you'll be treated to a scenic journey like no other. In this section, we'll explore the benefits of bus travel and set the stage for your unforgettable Whistler adventure.
Picking the Right Bus Company
When it comes to selecting a bus company for your Whistler trip, there are several factors to consider. In this section, we'll compare these major operators, assess their reputation and reliability, and provide you with a handy comparison table to help you make an informed decision.
Decoding Bus Schedules and Fares
Once you've selected your preferred bus company, the next step is to understand their schedules and fares. Bus schedules can be somewhat complex, especially for first-time travelers, but don't worry – we've got you covered. In this section, we'll break down the process of reading and interpreting bus schedules, finding the best fare deals, and booking your tickets online.
Understanding bus schedules
When navigating bus schedules, it's essential to know the difference between peak and off-peak hours, as well as weekday and weekend schedules. Peak hours typically occur during mornings and evenings when commuters are heading to and from work, while off-peak hours occur during the day and late at night. Weekend schedules may vary significantly from weekday schedules, so it's important to double-check your travel dates and times.
To make sense of bus schedules, you'll need to pay close attention to the departure and arrival times, as well as any layovers or transfers. Keep in mind that travel times may vary depending on traffic, weather, or other unforeseen circumstances. To ensure a smooth journey, aim to arrive at the bus stop or station at least 15 minutes before the scheduled departure time.
Key Takeaways:

Familiarize yourself with peak and off-peak hours, as well as weekday and weekend schedules.
Pay attention to departure and arrival times, layovers, and transfers.
Arrive at the bus stop or station 15 minutes before the scheduled departure time.
Finding the best fare deals
To make the most of your budget, it's essential to hunt for the best fare deals. Here are some tips to help you secure the best prices for your Whistler bus journey:
Book in advance: Ticket prices often increase as the travel date approaches. To get the best fares, book your tickets as early as possible.
Travel during off-peak times: If your schedule allows, consider traveling during off-peak hours or days. Bus fares are generally lower during these times, so you can save money by avoiding peak travel periods.
Look for discounts: Many bus companies offer discounts for students, seniors, or military personnel. Be sure to check the company's website for any available discounts and have the necessary identification to prove your eligibility when purchasing your ticket.
Stay updated on promotions: Bus companies occasionally run special promotions or offer promo codes. Sign up for their newsletter or follow them on social media to stay informed about these deals.
Key Takeaways:

Book tickets early and travel during off-peak times to secure the best fares.
Take advantage of available discounts and promotions.
Tips for booking tickets online
Booking your bus tickets online is a convenient way to secure your seat and save time. Here are some tips for a seamless online ticket booking experience:
Double-check the details: Before completing your booking, double-check the dates, times, and locations to ensure everything is correct. Mistakes can be costly and difficult to amend, so it's essential to get it right the first time.
Create an account: If you plan to travel frequently, consider creating an account with the bus company's website. This will make future bookings easier and allow you to manage your reservations more efficiently.
Choose your seat: Some bus companies allow you to select your seat when booking online. If this option is available, choose a seat that suits your preferences, whether it's near the front for a smoother ride or by the window for a scenic view.
Save your confirmation: After completing your booking, save the confirmation email or take a screenshot of the confirmation page. You may need to present this information when boarding the bus.
Check the refund and cancellation policies: Before booking your ticket, make sure to review the bus company's refund and cancellation policies. In case your travel plans change, it's good to know if you'll be able to get a refund or change your ticket without incurring additional fees.
Key Takeaways:

Double-check all details before booking and save your confirmation.
Create an account for easier future bookings and seat selection.
Familiarize yourself with the bus company's refund and cancellation policies.
Preparing for Your Journey
The key to a smooth and enjoyable bus ride to Whistler lies in being well-prepared. In this section, we'll guide you through packing the essentials for a comfortable journey, managing your luggage space, and planning for food and drinks during your trip.
What to pack for a comfortable ride
When embarking on a bus journey, it's crucial to pack smartly to ensure a comfortable ride. Here are some items to consider packing for your Whistler bus adventure:
Clothing: Dress in layers to adapt to changing temperatures on the bus. Pack a light jacket or sweater, as air conditioning can sometimes make the bus feel cooler.
Travel pillow: A travel pillow can provide much-needed support for your neck and head during the ride, making it easier to rest or nap.
Headphones or earplugs: To drown out noise and enjoy some peace and quiet, pack a pair of noise-canceling headphones or earplugs.
Entertainment: Bring a book, magazine, or download movies and shows on your smartphone or tablet to stay entertained during the journey.
Chargers and power bank: Keep your electronic devices charged by packing their respective chargers and a power bank for extra battery life.
Reusable water bottle: Stay hydrated by bringing a reusable water bottle that you can fill up before boarding the bus.
Snacks: Pack some non-perishable, easy-to-eat snacks like granola bars, nuts, or dried fruit to keep your energy levels up during the trip.
Managing luggage space
Bus companies typically have luggage restrictions, so it's essential to manage your luggage space efficiently. Familiarize yourself with the bus company's luggage allowance and size restrictions to avoid any surprises or additional fees. This information is usually available on the company's website or in your booking confirmation.
When packing, use space-saving techniques like rolling your clothes or using compression bags. These methods can help you fit more items in your luggage while keeping it organized. Additionally, try to pack versatile items that serve multiple purposes, such as a scarf that can double as a blanket.
If you're bringing any bulky items like ski equipment, check the bus company's policy for transporting them. Some companies may require you to reserve extra space or pay an additional fee.
Planning for food and drink during your trip
To ensure you stay nourished and hydrated during your Whistler bus journey, it's important to plan for food and drinks. While some bus companies may offer onboard refreshments, the selection might be limited or relatively expensive. It's a good idea to pack your snacks and drinks, especially for longer trips.
When choosing snacks, opt for non-perishable, easy-to-eat items that don't produce strong smells. Granola bars, nuts, dried fruit, or sandwiches with simple fillings are all excellent choices. Avoid messy or pungent foods that might disturb your fellow passengers.
For drinks, a reusable water bottle is a must-have. Fill it up before boarding the bus and refill it during stops if necessary. It's best to avoid alcoholic beverages or excessive caffeine, as they can lead to dehydration or frequent bathroom breaks.
Keep in mind that some bus companies may have rules about consuming food and drinks on board. Be sure to check their guidelines and respect the rules to maintain a pleasant environment for everyone on the bus.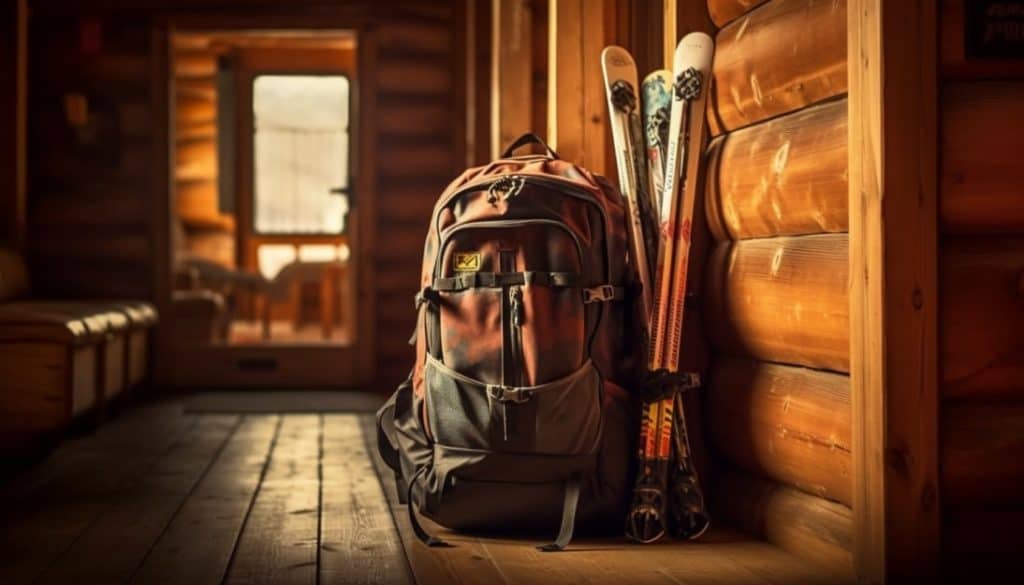 Navigating Bus Stations and Transfers
Successfully navigating bus stations and managing transfers or layovers is an essential part of your Whistler bus journey. In this section, we'll cover how to locate bus stations in Whistler and surrounding cities, coordinate transfers and layovers, and ensure a smooth boarding process.
Locating bus stations in Whistler and surrounding cities
Knowing the location of bus stations in Whistler and nearby cities can help you plan your trip more effectively. In Whistler, the primary bus station is located at the Gateway Loop, near the Whistler Village Gondola base. This central hub serves as the main pick-up and drop-off point for most bus companies.
For travelers coming from Vancouver, the most common pick-up locations are at the Vancouver Airport (YVR) and downtown Vancouver. If you're connecting from other cities, it's essential to research the specific bus station locations for your chosen company.
Before your trip, familiarize yourself with the bus stations and their surroundings. Use online maps and street views to get a sense of the area, and make a note of nearby landmarks or businesses. This preparation will help you feel more confident when navigating these locations in person.
Coordinating transfers and layovers
If your journey to Whistler includes transfers or layovers, planning ahead is crucial. When booking your tickets, ensure that you have enough time between connections to account for any delays or unexpected changes. This buffer time will allow you to move between buses or stations without feeling rushed.
During layovers, make the most of your time by exploring the bus station's amenities or venturing out for a quick bite to eat. Be mindful of your departure time, and set an alarm on your phone to remind you when it's time to head back to the station.
Tips for a smooth boarding process
A stress-free boarding process is the first step toward a pleasant Whistler bus experience. Here are some tips to ensure a smooth start to your journey:
Arrive at the bus station at least 15 minutes before your scheduled departure time. This will give you ample time to locate your bus and find your seat.
Have your ticket confirmation and identification ready. Many bus companies require you to present these documents when boarding.
If you have luggage to store, familiarize yourself with the storage compartments on the bus. Usually, larger luggage is stored beneath the bus, while smaller carry-on items can be kept in overhead compartments or under your seat.
If you've reserved a specific seat, locate it promptly to avoid confusion with other passengers. If seating is open, choose a seat that suits your preferences, such as a window seat for a scenic view or an aisle seat for easy access to the restroom.
By following these tips, you'll be well-prepared to navigate bus stations, manage transfers and layovers, and board your bus with ease.
Maximizing Your Bus Travel Experience
A bus journey to Whistler can be more than just a means of transportation; it can also be an opportunity to make new friends, enjoy breathtaking scenery, and stay entertained. In this section, we'll explore how to make the most of your bus travel experience.
Making friends and networking on the bus
A long bus ride can be an excellent opportunity to meet new people and expand your network. Engaging in friendly conversations with fellow passengers can make the journey more enjoyable and potentially lead to lasting connections.
When striking up a conversation, remember to be considerate of your fellow passengers' personal space and comfort levels. Start with light topics, such as the weather, your travel plans, or your experiences in Whistler. If the other person seems open to conversation, feel free to delve deeper into shared interests or experiences.
However, it's important to recognize when someone may not be in the mood for conversation. If a fellow passenger seems uninterested or preoccupied, respect their wishes and give them space.
Enjoying the scenic views on your journey
One of the greatest perks of traveling to Whistler by bus is the opportunity to enjoy the stunning landscapes along the way. The Sea-to-Sky Highway, which connects Vancouver to Whistler, is known for its breathtaking views of the Pacific Ocean, towering mountains, and lush forests.
To make the most of these scenic views, choose a window seat when booking your ticket or boarding the bus. Keep your camera or smartphone handy to capture the beautiful sights you'll encounter. Don't forget to put your devices away occasionally, though, and simply soak in the beauty around you.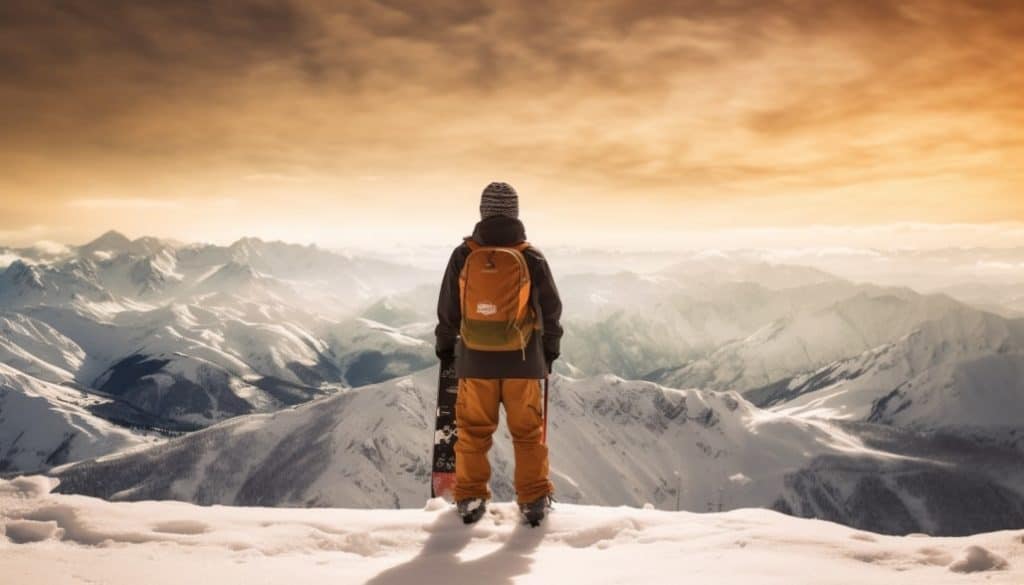 Staying entertained during the ride
While the picturesque views can keep you entertained for a while, it's a good idea to have other sources of entertainment for the duration of your bus journey. Here are some suggestions to help pass the time:
Listen to music or podcasts using headphones to avoid disturbing other passengers.
Watch movies or TV shows on your smartphone or tablet. Make sure to download content ahead of time, as Wi-Fi might not be available on the bus.
Bring a book or magazine to read during the ride. If you're prone to motion sickness, consider an audiobook instead.
Work on a small craft project, like knitting or drawing, to stay productive and creative during the journey.
By making an effort to connect with fellow passengers, enjoying the scenic views, and staying entertained, you'll be able to maximize your bus travel experience and create lasting memories on your way to Whistler.
You've Conquered Whistler Bus Travel—Now What?
Congratulations! You've successfully navigated your Whistler bus journey, and now you're ready to make the most of your time in this beautiful destination. Before you embark on your Whistler adventures, let's address some frequently asked questions about bus travel in the area.
FAQs
Can I bring my bike or ski equipment on the bus?
Most bus companies allow passengers to bring bikes or ski equipment on the bus, but policies and fees may vary. It's important to check with your chosen bus company before booking your ticket to ensure they can accommodate your equipment. Some companies may require you to reserve extra space or pay an additional fee for transporting large items.
Are there overnight bus options to Whistler?
While there may be a limited number of overnight bus options to Whistler, it's best to check with specific bus companies for their schedules. Overnight buses may offer a more convenient option for those who want to save time and avoid peak daytime traffic. Keep in mind that overnight buses might have limited amenities and may not be as comfortable as daytime buses.
What should I do if I miss my bus?
If you miss your bus, it's important to remain calm and contact the bus company as soon as possible. They might be able to help you reschedule your trip or find an alternative solution. Depending on the company's policies, you may be subject to additional fees or have to purchase a new ticket. To avoid missing your bus, always arrive at the station at least 15 minutes before your scheduled departure time.
Can I change my bus ticket after purchase?
The ability to change your bus ticket after purchase depends on the bus company's policies and the type of ticket you bought. Some companies may allow ticket changes for a fee, while others might require you to cancel your existing ticket and purchase a new one. It's crucial to review your bus company's policies regarding ticket changes and cancellations before booking your trip.
Is it safe to travel by bus to Whistler?
Traveling by bus to Whistler is generally considered safe. Bus companies prioritize passenger safety and adhere to strict maintenance and safety standards. However, it's essential to remain vigilant and follow safety precautions while traveling, such as keeping your personal belongings secure and being aware of your surroundings. If you have any safety concerns during your trip, don't hesitate to inform the bus driver or a company representative.
Now that you've mastered the ins and outs of Whistler bus travel, you're ready to enjoy everything this stunning destination has to offer. Whether you're hitting the slopes, exploring the great outdoors, or simply taking in the breathtaking views, your Whistler adventure is sure to be unforgettable.