Brimming with enchanting mountains and serene landscapes, Whistler has long been a haven for adventure seekers and nature lovers alike. But aside from adrenaline-pumping activities, this gem nestled in the Coast Mountains of British Columbia has more to offer. Unknown to many, Whistler is a wellness sanctuary where tranquillity meets luxury. Its thriving wellness culture, rooted in the richness of nature and ancient holistic practices, offers the perfect antidote to our fast-paced lives. Get ready to embark on a rejuvenating journey as we unravel the top 5 spas in Whistler, known for their mind-soothing and body-nourishing offerings.
Navigating Whistler's Spa Scene: An Overview
The wellness culture in Whistler goes beyond the conventional spa scene. Its holistic approach to wellness takes inspiration from the timeless principles of Ayurveda, ancient Nordic traditions, and indigenous healing practices, perfectly blended with contemporary wellness treatments.
As the wellness industry flourishes, the spa scene in Whistler has seen an impressive evolution. Traditional spa treatments have been redefined and tailored to cater to the changing needs and preferences of wellness enthusiasts. Today, visitors can immerse themselves in a variety of restorative treatments, from hot stone massages and herbal mud wraps to detoxifying infrared saunas and invigorating hydrotherapy. Each treatment is designed to cleanse, heal, and rejuvenate both body and mind, enhancing one's overall well-being.
Understanding these diverse spa treatments can be overwhelming, particularly if you're new to the world of wellness. Thus, let's delve into some popular spa treatments and their respective benefits.
Swedish massages are a global favourite, known for their relaxing and therapeutic properties. They involve gentle kneading and long, flowing strokes on the topmost layer of muscles, relieving muscle tension and promoting relaxation. On the other hand, deep tissue massages apply more pressure, targeting the deeper layers of muscle tissue, tendons, and fascia. This type of massage is especially beneficial for people with chronic pain or muscle tension.
Facial treatments are more than just a skincare routine; they are a ritual that promotes relaxation while enhancing your skin's health and appearance. Signature facials often involve deep cleansing, exfoliation, extraction (if needed), a treatment mask, and application of serums, moisturizers, and sunscreen. Some spas in Whistler offer specialized facial treatments, such as anti-aging, antioxidant, or hydration facials.
Body treatments, like body wraps and scrubs, often use natural ingredients such as seaweed, clay, and salt. These treatments exfoliate, detoxify, and nourish the skin, leaving it soft, smooth, and rejuvenated.
Key Takeaway: Understanding the types of treatments available and their respective benefits can help you make an informed choice about which spa treatments to opt for.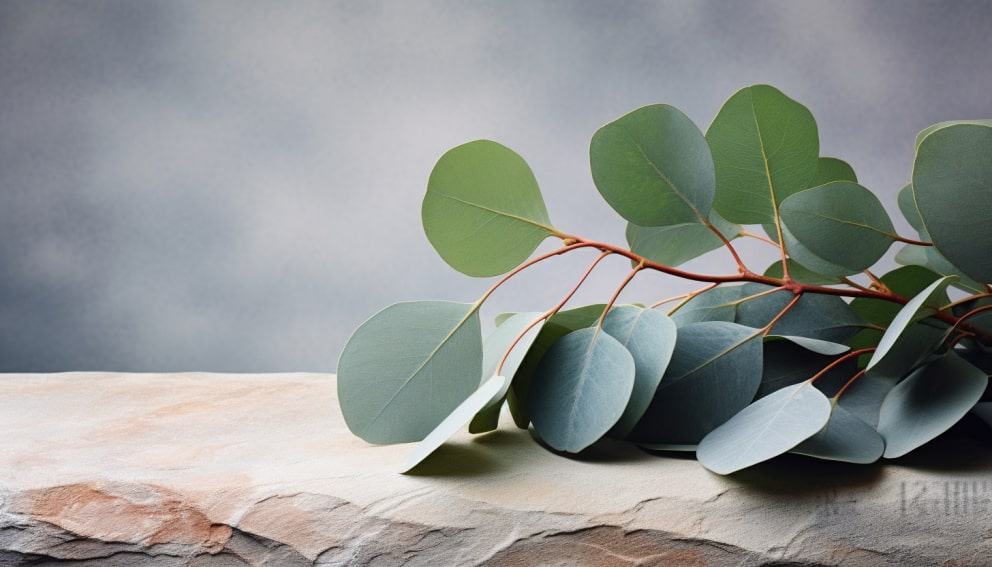 Top 5 Whistler Spas to Nourish Your Body and Soul
1. Scandinave Spa Whistler: Embrace Silence in Nature's Lap
Tucked away in a tranquil forest, Scandinave Spa Whistler is a sanctuary of serenity that embodies the essence of traditional Scandinavian baths, also known as hydrotherapy. The spa promotes silence and disconnection from the outside world, allowing you to connect deeply with your inner self.
Begin your wellness journey in the eucalyptus steam room to cleanse your body, then plunge into the cold pool to invigorate your senses. Lastly, bask in the warmth of the hot bath or relax in the solarium to rest and rejuvenate.
Aside from hydrotherapy, Scandinave Spa also offers a range of massage treatments, including Swedish, deep tissue, and hot stone massages. They even offer prenatal massages for expectant mothers. This spa is a paradise for those who appreciate silence and nature, making it a standout in Whistler's spa scene.
Key Takeaway: Scandinave Spa offers a unique, silence-filled environment for those who seek complete disconnection from the world, coupled with the rejuvenating benefits of hydrotherapy and a variety of massage treatments.
2. Vida Spa at Fairmont: Ayurvedic Wellness in Luxury
Vida Spa at the Fairmont Chateau Whistler blends luxury and wellness, offering personalized treatments based on the 5,000-year-old principles of Ayurveda. This ancient Indian wellness system seeks to balance the mind, body, and spirit, leading to overall well-being.
After determining your 'dosha' (Ayurvedic body type), the expert therapists at Vida Spa will tailor treatments to your specific needs. Choose from an array of treatments like Ayurvedic massages, body wraps, and facials, all using natural and organic products.
For an indulgent treat, opt for the 'Vida's Classic Ayurvedic Massage,' a synchronized four-hand massage that's sure to transport you to a state of utter relaxation. Vida Spa's embrace of Ayurvedic principles sets it apart, offering a wellness journey steeped in ancient wisdom.
Key Takeaway: Vida Spa's holistic approach to wellness, rooted in Ayurveda, ensures a personalized and deeply healing experience.
3. The Spa at Four Seasons: World-Class Treatments amid Mountain Serenity
The Spa at Four Seasons Resort offers a serene escape with breathtaking mountain views. Their spa menu is diverse, featuring treatments inspired by traditional rituals from around the world.
Among their unique offerings is the 'Sea-to-Sky Massage,' a full-body massage that uses locally sourced seaweed products. Another noteworthy treatment is the 'B.C. Glacial Clay Wrap,' which uses clay harvested from British Columbia's glacial deposits to detoxify and soothe the skin.
The spa also offers customized facials, nail services, and specialty treatments designed for men. With the Four Seasons' renowned commitment to quality and service, your spa experience is bound to be world-class.
Key Takeaway: The Spa at Four Seasons combines luxury and local elements, offering treatments inspired by global traditions and the rich resources of British Columbia.
4. Aviva Wellness Massage Spa: Holistic Healing in Cozy Comfort
Aviva Wellness Massage Spa is a quaint boutique spa located in the heart of Whistler village. Though small in size, Aviva's reputation for holistic healing and personalized service is substantial.
Their massage offerings include therapeutic, deep tissue, sports, reflexology, and couple's massages. For those looking for energy healing, Aviva offers Reiki—a Japanese technique for stress reduction and relaxation that also promotes healing.
Aviva's warm and cozy atmosphere, coupled with their commitment to holistic wellness, makes it a must-visit spa for those seeking an intimate and healing experience.
Key Takeaway: Aviva Wellness Massage Spa offers a cozy and intimate setting for personalized massages and holistic healing experiences like Reiki.
5. The Spa at Nita Lake Lodge: Lakeside Relaxation with Organic Treatments
The Spa at Nita Lake Lodge offers a unique lakeside retreat experience. This spa stands out with its emphasis on organic treatments and products. They use high-quality natural brands like Naturopathica and ila, ensuring that your spa experience is as nourishing to your body as it is to the environment.
Among the diverse treatments offered, their 'Rooibos Body Polish' and 'Organic Age Defying Facial' are fan favourites. Besides, their rooftop hot tubs offer a relaxing soak with stunning views of the surrounding mountains and Nita Lake.
The Spa at Nita Lake Lodge is a haven for those who seek a luxurious spa experience that is also eco-friendly and organic.
Key Takeaway: The Spa at Nita Lake Lodge is the perfect choice for those who prioritize organic, eco-friendly treatments without compromising on luxury and scenic beauty.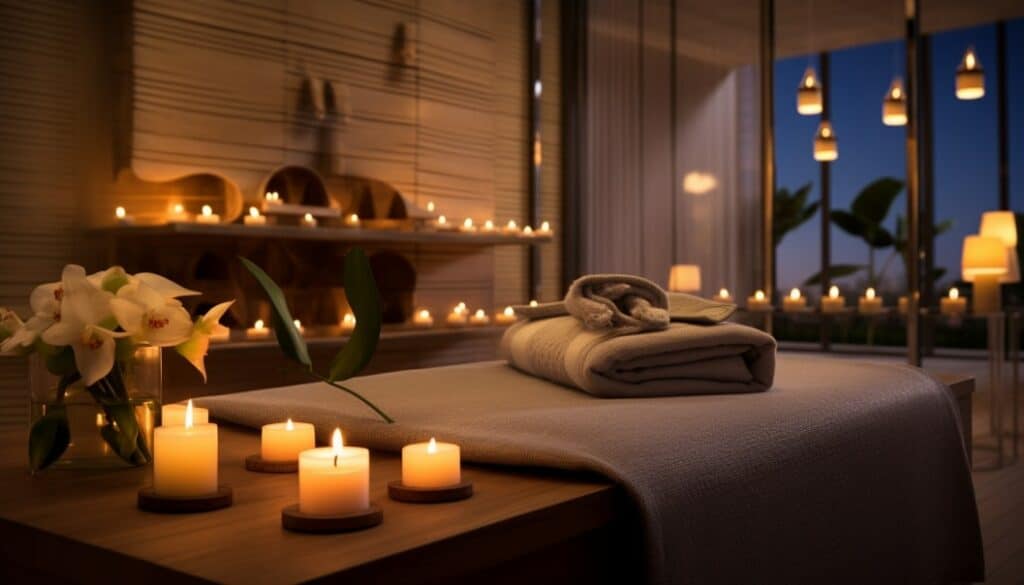 Maximizing Your Spa Experience: Tips and Etiquette
Making the most of your spa visit involves more than just choosing the right spa and treatments. Proper spa etiquette and preparedness can significantly enhance your experience. Here are some tips to ensure your spa journey is as enjoyable and relaxing as possible:
1. Arrive Early: Avoid the Rush and Relax
Getting to the spa at least 15-30 minutes before your appointment allows you to unwind, change into your robe, and use the spa's facilities like steam rooms or saunas. This not only ensures that you're relaxed before your treatment, but it also respects the spa's schedule and other guests' time.
2. Speak Up: Your Comfort is Paramount
Each spa experience is deeply personal. If you have any preferences, such as the pressure of a massage or the temperature of the room, don't hesitate to communicate them to your therapist. They are there to ensure your comfort and will be happy to accommodate your needs.
3. Disconnect: Leave the Outside World Behind
Most spas encourage guests to disconnect from their digital devices. This helps maintain a tranquil atmosphere and allows you to focus on relaxation and rejuvenation.
4. Respect the Space: Silence is Golden
Many people visit spas for peace and quiet. Maintaining a low volume and respecting the silence can enhance your own and others' relaxation experience.
5. Gratitude is Welcome: Consider Tipping
In Canada, tipping for spa services is customary, usually around 15-20% of the treatment price. It's a way to show appreciation for the service provided.
Key Takeaway: Observing these tips and etiquette can help maximize your spa experience and ensure a smooth, enjoyable visit.
Find Your Zen: Plan Your Whistler Spa Retreat Today
Embarking on a spa retreat in Whistler is more than just a respite from daily stress; it's a journey of self-discovery and holistic wellness. Whether you're drawn to the silence of Scandinave Spa, the Ayurvedic wisdom at Vida Spa, the world-class treatments at Four Seasons, the intimate healing at Aviva Wellness Spa, or the organic luxury of Nita Lake Lodge Spa, you're sure to find a haven that resonates with your wellness philosophy.
Remember, taking care of your well-being isn't a luxury—it's a necessity. So why wait? Plan your mind-body rejuvenation journey today and discover the transformative power of Whistler's wellness culture.
Remember to bookmark this guide for your future reference and share it with your friends planning a wellness retreat. Happy rejuvenation!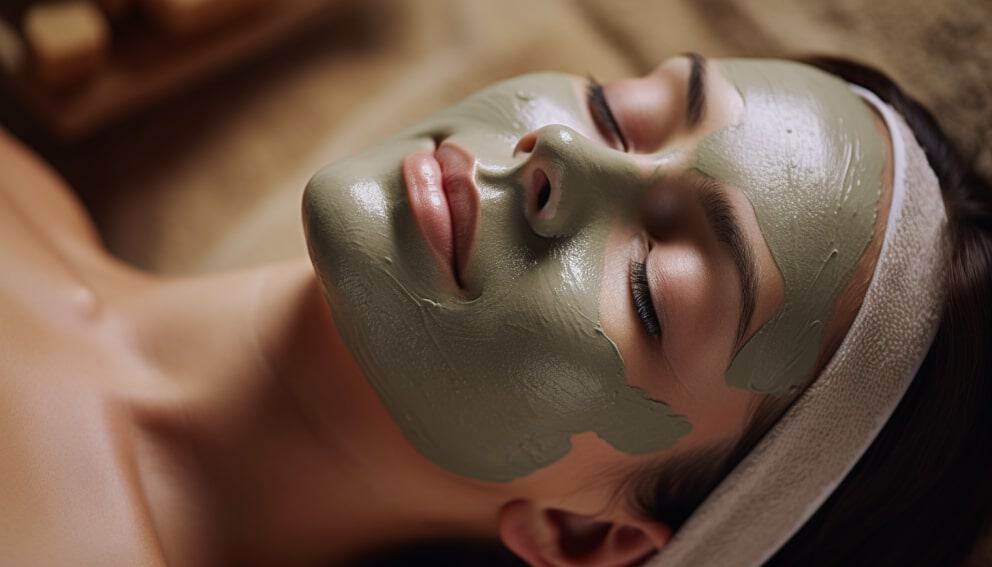 Frequently Asked Questions
Do Whistler spas cater to special needs or preferences?
Yes, most spas in Whistler are happy to cater to special needs or preferences. If you have any allergies, are pregnant, or have specific needs, it's best to communicate with the spa when booking your appointment.
Can I visit these spas if I'm not staying at the respective hotel?
Yes, most hotel spas are open to non-residents. However, it's best to check with the spa directly or on their website for specific policies.
What should I bring to a spa?
Generally, spas provide robes, towels, and slippers. Some may provide disposable underwear for certain treatments. You might want to bring your swimsuit for hydrotherapy or pool sessions.
Can I use my phone in the spa?
Most spas encourage guests to disconnect from their devices to maintain a serene atmosphere. Some might have designated areas where you can use your phone.
Can I go to a spa even if I don't want a treatment?
Yes, some spas allow guests to use their facilities such as pools, saunas, or steam rooms without booking a treatment. However, it's best to check with the spa for their specific policies.
Sources