Whistler, a Canadian resort town known for its ski slopes, is also home to an incredibly vibrant live music scene that frequently gets overlooked. This hidden gem offers a plethora of music genres set in venues that range from cozy lounges to energetic nightclubs. Whether you're a passionate music enthusiast or someone looking for an exciting night out, Whistler's live music scene promises an experience that resonates with your musical preferences. This comprehensive guide aims to help you explore the best live music venues in Whistler, ensuring you make the most out of your trip. Ready to make some unforgettable memories? Let's tune in!
Understanding Whistler's Live Music Scene
Music and Whistler have been going hand in hand ever since the first ski season. The tradition of après-ski, where people gather to celebrate after a day on the slopes, has been an integral part of Whistler's culture, and live music has always played a big role in these gatherings. Over the years, this music scene has grown to accommodate a variety of genres, catering to all sorts of music lovers.
From intimate acoustic sessions to full-blown rock concerts, the music scene in Whistler is as diverse as the town itself. Indie, rock, blues, jazz, country, and even electronic music – there's something for everyone. Each venue in the town has its own unique vibe, shaped by the type of music it hosts, the artists it invites, and the audience it attracts.
What sets Whistler's music scene apart, though, is the community's genuine passion for music. It's not uncommon for world-class musicians to drop by for surprise performances, creating an atmosphere that's electric and exciting. Couple that with the backdrop of stunning mountains, and you have an experience that's truly unparalleled.
So whether you're a seasoned concert-goer or just someone looking to soak in some local culture, understanding the live music scene is key to making the most of your Whistler trip. And who knows, you might even discover your next favorite band right here!
Key Takeaway: The live music scene in Whistler is diverse and vibrant, shaped by the town's culture and the community's passion for music.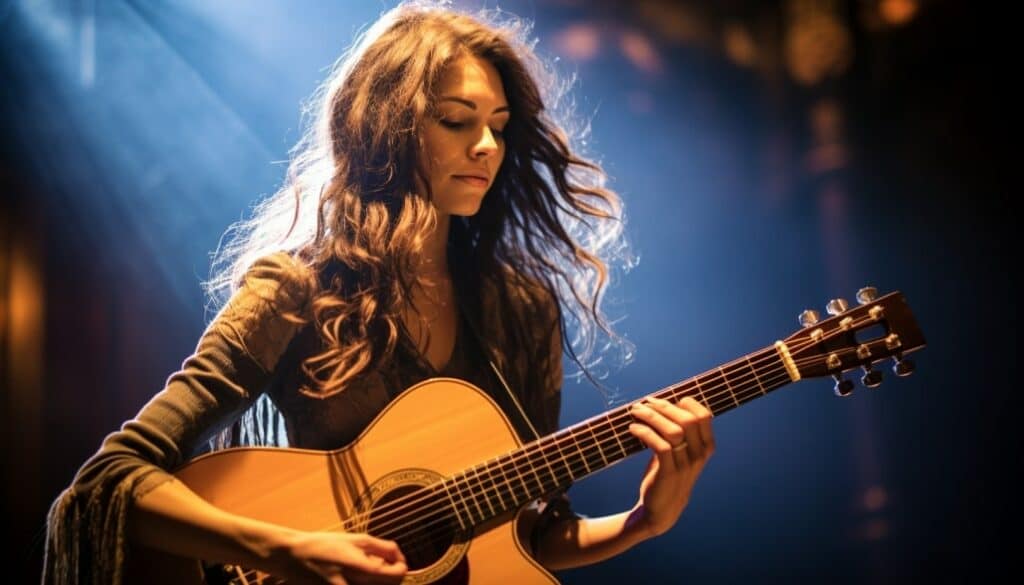 History of Live Music in Whistler
Music has always played an integral role in Whistler's culture, dating back to its early days as a ski resort. The concept of après-ski – social events that occur after a day on the slopes – was imported from European ski resorts, and it was here that live music found its place in the heart of the Whistler community.
Originally, these gatherings featured mainly local artists performing in cozy lodge-style settings. Over the years, as Whistler grew in popularity, the music scene began to evolve. More genres were introduced, and artists from around the world started to grace Whistler's stages, adding to the town's cultural richness.
Today, Whistler boasts a vibrant and diverse music scene, hosting an array of music festivals and live performances throughout the year. The Whistler Music Festival, for instance, attracts thousands of music lovers annually and features a lineup of international and local artists across multiple genres.
Key Takeaway: Whistler's live music scene has evolved from local après-ski gatherings to a rich cultural landscape with a variety of genres and international artists.
Genres to Discover in Whistler's Music Scene
While Whistler is primarily known for its indie and rock music, there's a lot more to discover. Blues, jazz, country, electronic music – the town's
music scene is truly diverse, catering to all sorts of musical preferences. This rich array of genres is a testament to Whistler's inclusive community and its commitment to providing a well-rounded musical experience.
Whistler's indie scene, in particular, is thriving, with local bands often seen performing at popular venues. These performances provide an intimate and immersive musical experience that's hard to match. On the other hand, the rock music scene in Whistler is characterized by its energetic performances, featuring both local and touring bands.
Jazz and blues have a special place in Whistler's music scene, with dedicated nights at several venues. These genres add a touch of sophistication to the town's music landscape, offering a soulful experience for the listeners. If you're more into electronic music, you won't be disappointed either. Several clubs in Whistler host DJ nights, where you can dance the night away to upbeat tunes.
Finally, Whistler's country music scene shouldn't be overlooked. A number of venues regularly feature live country music performances, offering a classic Canadian experience.
Key Takeaway: Whistler's music scene is incredibly diverse, offering a rich array of genres to cater to all musical tastes.
Whistler's Music Scene: What Makes It Unique?
There are several elements that make Whistler's music scene unique. For starters, the community's genuine love for music permeates the town, creating an atmosphere that's both welcoming and vibrant. Whether it's local residents supporting their favourite bands or tourists discovering new music, the audience's enthusiasm is palpable.
Secondly, the surprise element adds to the charm of Whistler's music scene. It's not uncommon for world-class musicians to make surprise appearances at local venues, treating the audience to unexpected performances. This unpredictability keeps the music scene exciting and fresh.
Finally, the setting itself plays a crucial role in making Whistler's music scene unique. Nestled amidst beautiful mountains, the town provides a picturesque backdrop for live music performances. Experiencing music in such a scenic setting is an experience like no other.
It's the combination of these elements – the passionate community, the surprise performances, and the stunning setting – that makes Whistler's music scene truly one-of-a-kind.
Key Takeaway: The combination of a passionate community, surprise performances by world-class musicians, and a stunning mountainous backdrop makes Whistler's music scene unique.
Top Venues for Live Music in Whistler
When it comes to live music, the venue can greatly impact the experience. Luckily, Whistler is home to several top-notch venues that know how to host a good show. From intimate lounges to bustling nightclubs, there's something for everyone.
Each venue offers a unique vibe and caters to a different genre, so you'll want to choose based on your musical preferences. Here are some of the top venues in Whistler that you shouldn't miss.
Key Takeaway: Whistler's music scene is enriched by a variety of venues, each offering unique experiences based on their vibe and genre focus.
The Crystal Lounge – Intimate Vibes & Eclectic Sounds
Located in the heart of Whistler village, The Crystal Lounge is a local favourite for live music. Known for its cozy atmosphere, the venue hosts performances every night of the week, featuring local and touring artists across various genres.
With its relaxed vibe, The Crystal Lounge is the perfect place to unwind after a day on the slopes. Enjoy a pint of your favourite beer as you soak in the eclectic sounds, ranging from acoustic sessions to rock performances.
Key Takeaway: For a relaxed, intimate music experience featuring a variety of genres The Crystal Lounge is a must-visit venue in Whistler.
Dusty's Bar & BBQ – Groove & Grill
If you're looking for a unique combination of live music and mouthwatering BBQ, Dusty's Bar & BBQ is the place to be. Situated at the base of Whistler Creekside, Dusty's is steeped in history and is one of Whistler's most iconic venues.
Apart from its delicious food, Dusty's is known for hosting some of the best local bands in its après-ski sessions. Its lively atmosphere makes it an excellent spot for those looking to combine their love for music and food. Expect to hear a range of genres, from rock to country, and even some bluesy tunes that pair perfectly with the BBQ fare.
Key Takeaway: Dusty's Bar & BBQ combines a love of food and music, making it a perfect venue for a fun and fulfilling night out.
Garfinkel's – The Hub of Music Diversity
Garfinkel's or "Garfs", as it's affectionately known, is a popular nightclub and live music venue in Whistler. Famous for its high-energy performances and DJ nights, Garfinkel's is a go-to spot for anyone looking to dance the night away.
The venue regularly hosts a variety of musical acts, from local bands to international DJs, making it a hub for music diversity. Whether you're into electronic music, hip-hop, or rock, Garfinkel's has got you covered.
Key Takeaway: If you're after a high-energy music experience featuring diverse genres, Garfinkel's nightclub is a top pick.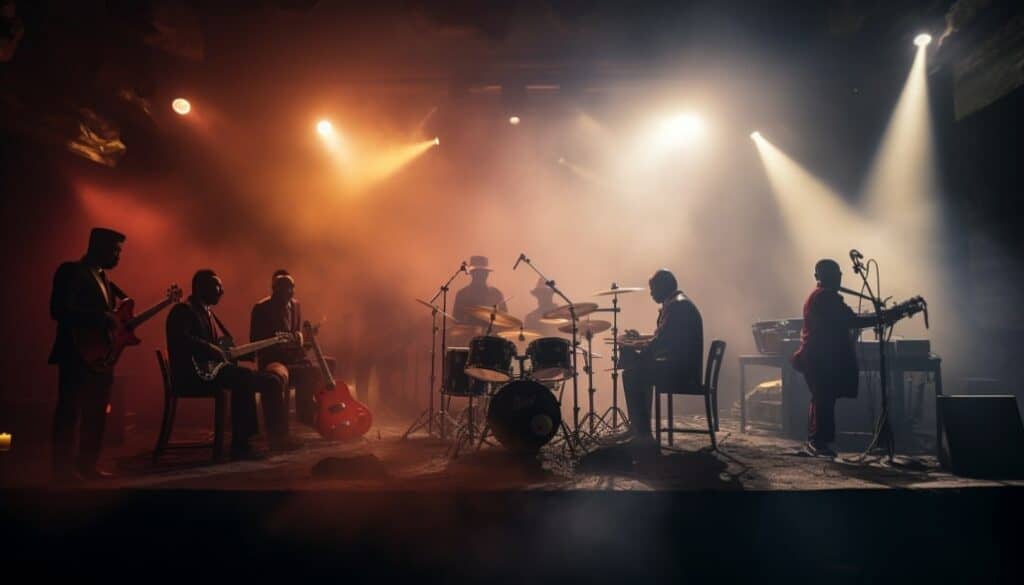 Finding Your Groove: Tips for Navigating Whistler's Live Music Scene
Knowing the best venues is a great start, but to truly enjoy Whistler's live music scene, you need to know how to navigate it. Here are some insider tips that can help you make the most of your musical adventure in Whistler.
Research Ahead
The live music scene in Whistler is ever-changing, with new shows and performances being announced frequently. Therefore, it's a good idea to do some research ahead of your trip.
Check out the websites of the venues mentioned above, follow them on social media, or visit online event calendars like The Whistler Events Calendar. This way, you'll have an idea of what's happening during your visit and can plan accordingly.
Key Takeaway: Research ahead to stay updated on the latest shows and performances in Whistler.
Book in Advance
Popular performances and shows can sell out quickly in Whistler, so if there's a band or artist you really want to see, it's best to book in advance. This is especially true for larger events like the Whistler Music Festival.
Not only will this guarantee your spot, but it can also sometimes lead to early bird discounts. So, if you've done your research and know what you want to see, don't hesitate to book!
Key Takeaway: Book in advance to secure your spot and potentially save money on tickets.
Experience a Variety
Don't limit yourself to just one genre or venue. Part of what makes Whistler's music scene so vibrant is its diversity. Try to experience a variety of genres and visit different venues.
You might start your night with some jazz at a cozy lounge, then move on to a rock concert at a bustling nightclub. This variety will not only give you a broader understanding of Whistler's music scene but also make your night more exciting.
Key Takeaway: Diversify your musical experiences to fully appreciate the richness of Whistler's music scene.
"Encore! Encore!": Wrapping Up Your Musical Adventure in Whistler
Exploring Whistler's live music scene is like embarking on a thrilling musical journey, with each venue and performance offering a unique experience. From the cozy vibes of The Crystal Lounge to the high-energy atmosphere of Garfinkel's, there's a venue for every musical taste. And with the town's music scene being so diverse and vibrant, you're sure to find a genre that resonates with you.
Remember, the best way to navigate this musical landscape is to research ahead, book in advance, and experience a variety of genres and venues. Following these tips will not only enhance your musical experience but also make your trip to Whistler truly unforgettable.
So, whether you're a die-hard music fan or a casual listener, prepare to be enthralled by Whistler's live music scene. Let the rhythm guide your adventure and create memories that you'll cherish long after the final encore.
Frequently Asked Questions
What time do live music performances usually start in Whistler?
Most live music performances in Whistler start in the evening, with exact times varying by venue. It's best to check the specific venue's website or social media for the most accurate information.
Are there age restrictions for live music venues in Whistler?
Age restrictions depend on the venue and the event. While some venues are 19+ (the legal drinking age in British Columbia), others may host all-ages events. It's recommended to check the event details before planning your visit.
Is there a dress code for live music venues in Whistler?
Most live music venues in Whistler have a casual dress code, but it can vary depending on the venue and the event. For upscale venues or special events, a more formal attire may be appropriate.
How much do tickets for live music performances in Whistler typically cost?
The cost of tickets can vary widely, from free performances at local pubs to ticketed events that could range from $20 to $100 or more. For large music festivals or performances by well-known artists, ticket prices could be higher.
Can I buy tickets at the door?
While some venues may offer tickets at the door, it's generally better to book in advance, especially for popular performances, to ensure you secure a spot.
Sources