Ah, Whistler, Canada's winter wonderland. A playground that beckons adventurers from every corner of the world to its pristine slopes and powder-filled terrains. But behind every epic ski video or Instagram-perfect shot, there's the meticulous planning. In this guide, we'll outline everything you need to know before zipping up that ski jacket and strapping on those boots. So, whether you're a pro making tracks or a newbie braving your first run, here's how to get the most out of your Whistler trip.
Introduction to Whistler Ski Resort
Whistler, located in British Columbia, isn't just Canada's pride; it's an international skiing marvel. With a history that goes beyond its Olympic legacy, Whistler has morphed from a modest ski hub into a colossal snow sport Mecca. Its meteoric rise isn't just by chance; it's a blend of breathtaking terrains, world-class facilities, and of course, the enchanting Canadian hospitality.
Now, why is Whistler a top skiing destination? For starters, it boasts over 8,000 acres of snow-covered slopes, catering to both beginners and experts. With its two main mountains, Whistler and Blackcomb, connected by the iconic Peak 2 Peak gondola, visitors are in for a seamless ski experience. And it's not just about the snow. The resort brims with activities year-round, ensuring there's never a dull moment.
Speaking of dull moments, here's a fact to spice things up: Did you know that Whistler attracts over two million visitors annually? That's twice the population of some cities! And while skiing is a major pull factor, its off-slope allure is undeniable. From its eclectic après-ski scene to its range of culinary delights, Whistler promises an all-encompassing winter holiday.
Key Takeaways:
Whistler, situated in British Columbia, is an international skiing hub with a rich history.
It offers a vast range of terrains, perfect for both beginners and seasoned skiers.
Beyond skiing, Whistler's vibrant culture and activities make it a year-round destination.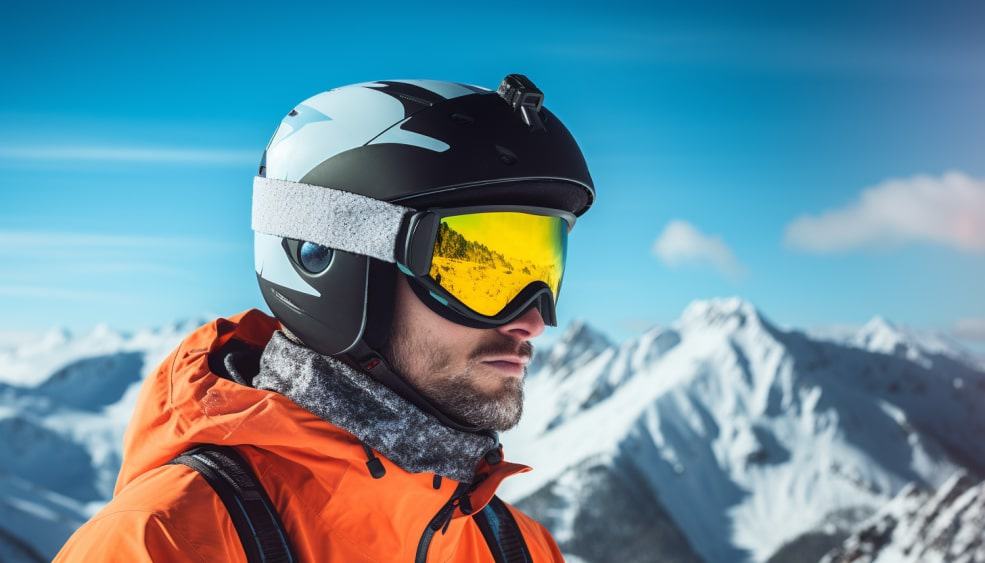 Dive into Accommodations
You wouldn't go to a concert without a ticket, right? Similarly, heading to Whistler without pre-booking accommodation is a risky move, especially during peak season. Whistler's popularity means that its lodges, hotels, and rentals fill up faster than a snowball rolling downhill.
Now, when it comes to types of accommodations, Whistler's got you. From swanky luxury resorts to cozy budget cabins, there's a fit for every pocket. For those looking to splurge, properties like the Four Seasons or Fairmont Chateau promise opulence at its best. But if you're on a tighter budget, fret not; there are numerous hostels and budget inns that offer a warm bed without burning a hole in your wallet.
But here's the deal: Whistler's not just about the traditional hotel stay. Those yearning for a more authentic experience can opt for chalet rentals or even Airbnb stays. Imagine waking up to snow-capped peaks from your very own winter home. Bliss!
Yet, regardless of where you lay your head, ensure you book well in advance. Last-minute scrambles aren't just stressful but could also be pricier. Use reputable platforms, read reviews, and most importantly, ensure the location suits your skiing plans. Being close to gondola lifts or your favorite ski runs can save tons of commuting time.
Key Takeaways:
Pre-booking accommodation is crucial given Whistler's popularity.
There's a wide range of stay options, from luxury hotels to budget-friendly lodgings.
Consider location and proximity to skiing areas when booking.
Importance of early booking
In the skiing world, the early bird doesn't just catch the worm; it catches the best slopes and deals. Booking your accommodation in advance isn't just about guaranteeing a spot; it's about ensuring you get the best experience at the best price. Whistler, being a premier ski destination, sees a surge in bookings, especially during the peak months. Thus, an early booking not only gets you your desired property but could also fetch some sweet deals.
There are a few things at play here. First, the principle of demand and supply. As the peak season nears and accommodations start filling up, prices usually surge. An early booking can circumvent this price hike. Secondly, many properties offer early-bird discounts as an incentive. This could range from discounted stays, complimentary services, or even free ski passes.
Moreover, early bookings also give you ample time to plan the rest of your trip. Knowing where you're staying can help chalk out your skiing routes, dining options, and other activities. No one likes to land in Whistler and then scramble around looking for a place to crash.
To sum it up, an early booking is your ticket to a hassle-free and possibly cheaper Whistler trip. It's a win-win!
Key Takeaways:
Early booking can help avoid peak season price hikes.
Many properties offer discounts and perks for early-bird bookings.
It allows for better trip planning and a more relaxed experience.
Check out more on booking strategies here.
Types of accommodations available: From luxury to budget
Whistler's vast visitor influx has given rise to an equally diverse accommodation landscape. No matter your budget or preference, there's a cozy corner waiting for you.
Luxury Resorts: Think opulence, scenic views, and top-notch services. Properties like the Four Seasons or the Westin are not just about a luxurious stay; they're about an experience. Spa services, gourmet restaurants, and even private ski instructors are some of the perks you could enjoy.

Mid-Range Hotels: Perfect for those who want comfort without the hefty price tag. These properties offer a comfortable stay, essential amenities, and often, ski-in/ski-out access.

Budget Lodgings: For the backpacker or the budget traveler, Whistler has numerous hostels and inns. Don't expect a fancy jacuzzi, but you'll get a clean bed, warm showers, and maybe, some new friends.

Rentals and Airbnb: If you're traveling in a group or just want a homely vibe, consider renting a chalet or an apartment. It gives the freedom to cook, lounge, and live on your terms.

Boutique Stays: These are unique, often themed stays. Think bed-and-breakfasts or lodges with a personal touch. They might not have the vast amenities of a resort but promise a more intimate experience.

Remember, while choosing your accommodation, consider factors like location, amenities, and of course, customer reviews. A well-rated stay can make all the difference to your Whistler experience.
Key Takeaways:
Whistler offers a range of accommodations, from luxury resorts to budget hostels.
Rentals and Airbnb are great for groups or those seeking a homely vibe.
Always check customer reviews before finalizing your stay.
Here's a comprehensive guide on Whistler accommodations.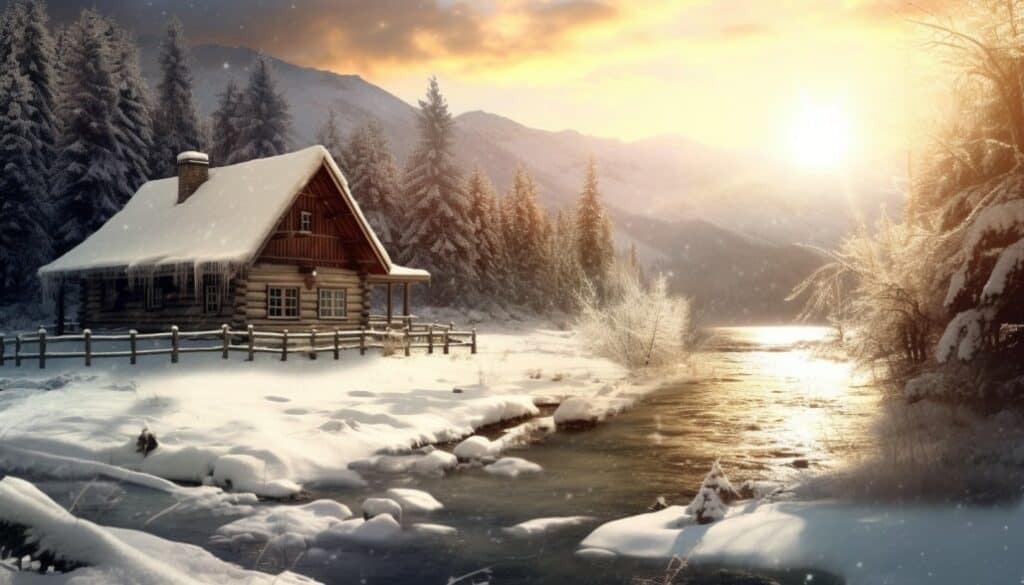 Procuring lift tickets and ski rentals
Your ticket to the snowy paradise, the lift ticket, is an essential piece of your Whistler adventure. But before you rush to the counter, here are some pointers:
Buy in Advance: Just like accommodations, lift tickets can be cheaper if bought in advance. Plus, you avoid those pesky queues.
Multi-Day Passes: If you're in Whistler for a few days, consider buying a multi-day pass. It's economical and saves the daily hassle.
Rentals: Don't have your ski gear? No worries! Whistler boasts numerous ski rental shops. From skis to snowboards, you can rent everything. However, ensure the equipment fits well and is in good condition.
For those new to skiing, consider enrolling in a ski school. Whistler's ski schools are renowned for their professional instructors and comprehensive lessons. Whether you're trying to nail that first move or perfecting an advanced technique, there's a class tailored for you.
Key Takeaways:
Buy lift tickets in advance for discounts and to avoid queues.
Consider multi-day passes for longer stays.
Ensure rented ski equipment fits well and is in prime condition.
Learn more about lift tickets and rentals here.
The evolution of ski clothing: Why modern is better
Gone are the days of bulky, cumbersome ski attire. Enter modern ski clothing – a blend of technology, fashion, and functionality. Today's ski wear isn't just about looking snazzy on the slopes (though that's a plus!); it's about comfort, mobility, and protection.
Modern ski clothing incorporates materials that are both lightweight and insulating. Brands leverage technology to produce fabrics that trap heat but allow breathability. This ensures you stay warm without getting sweaty. Moreover, advancements like waterproofing and windproofing keep the elements at bay.
But it's not just about materials. Modern ski clothing is also ergonomically designed. Features like articulated joints, adjustable hoods, and venting systems cater to a skier's every need.
So, while that old ski jacket might have sentimental value, upgrading to modern ski wear can enhance your skiing experience multi-fold.
Key Takeaways:
Modern ski clothing combines technology, fashion, and functionality.
New-age materials offer better insulation, protection, and breathability.
Ergonomic designs cater specifically to a skier's needs.
For a comprehensive guide on modern ski wear, click here.
Activities Beyond Skiing in Whistler
Whistler isn't just about carving up the snowy slopes. Beyond its pristine skiing terrains lies a plethora of activities that can fill up your winter days with excitement and wonder. Here's a glimpse into what awaits you off the ski runs:
Snowshoeing: If you prefer a slower pace, snowshoeing offers a serene way to explore Whistler's winter landscape. Wander through snow-covered forests, marvel at frozen lakes, and immerse yourself in nature's tranquillity.

Après-Ski Scene: As the sun sets and skiers hang up their boots, Whistler transforms into a party paradise. From bustling bars to cozy cafes, there's a spot for every vibe. Warm up with hot toddies, groove to live music or simply reminisce about the day's adventures.

Heli-Skiing: For thrill-seekers looking for untouched slopes and adrenaline-pumping descents, heli-skiing is a must. Whistler's vast terrains mean there are numerous untouched spots, and what better way to reach them than by a helicopter?

Winter Zip Lining: Zip lining isn't just a summer activity. In Whistler, you can soar over snow-laden trees, icy rivers, and get a bird's-eye view of the winter wonderland.

Tubing: An activity for both kids and adults, tubing is pure, unadulterated fun. Slide down specially groomed tracks on a rubber tube and let out those joyous screams!

Culinary Delights: Whistler is a foodie's paradise. From gourmet restaurants serving international cuisines to local diners dishing out Canadian specialities, your taste buds are in for a treat.

Relaxation: After a tiring day on the slopes, rejuvenate at one of Whistler's many spas. Opt for a soothing massage, soak in a hot tub, or simply relax by the fireside.

Key Takeaways:
Whistler is brimming with activities beyond skiing, catering to varied interests.
The après-ski scene is vibrant, promising fun-filled evenings.
For those looking for adventure, heli-skiing and winter zip lining are must-tries.
Essentials to Pack for Your Whistler Trip
Packing for a ski trip can be daunting, especially if it's your first time. But fret not! Here's a checklist to ensure you're well-prepared for your Whistler adventure:
| | |
| --- | --- |
| Category | Item |
| Ski Gear | Skis/snowboard |
| Ski Gear | Ski boots |
| Ski Gear | Poles |
| Ski Gear | Helmet |
| Clothing | Waterproof and insulated ski jacket and pants |
| Clothing | Thermal base layers |
| Clothing | Mid-layers like fleece or down jacket |
| Clothing | Waterproof gloves |
| Clothing | Neck gaiter or scarf |
| Clothing | Woolen socks |
| Clothing | Beanie or winter hat |
| Accessories | UV protection sunglasses and ski goggles |
| Accessories | Sunscreen and lip balm with SPF |
| Accessories | Backpack (preferably waterproof) |
| Safety Equipment | Avalanche transceiver |
| Safety Equipment | Shovel |
| Safety Equipment | Probe |
| Safety Equipment | First-aid kit |
| Miscellaneous | Snacks like protein bars or nuts |
| Miscellaneous | Hydration – water or energy drinks |
| Miscellaneous | Camera or GoPro to capture the moments |
| Miscellaneous | Travel insurance documents |
| Miscellaneous | Whistler map and guidebook |
Remember, while this list covers the basics, always customize based on your personal needs and the duration of your stay. And most importantly, always check the weather forecast before heading out.
Key Takeaways:
Packing appropriate gear and clothing is crucial for a comfortable and safe skiing experience.
Don't forget essential accessories like UV protection sunglasses and sunscreen.
Safety equipment is vital, especially if you're venturing into off-piste terrains.
For a more detailed packing list, check out this guide.
Staying Safe and Healthy on Your Whistler Adventure
Whistler promises a blend of exhilarating adventures and serene moments. But as with any trip, especially one that involves physically demanding activities in a challenging environment, ensuring your safety and well-being is paramount. Here's a guide to making your trip not just memorable, but also safe:
Know Your Limits
Every skier, whether a beginner or a seasoned pro, should recognize their limits. Whistler's vast landscape offers terrains for all, but it's crucial to choose paths that match your skill level.
Start Slow: If you're a newbie, stick to beginner slopes and consider taking a few lessons. Whistler's ski schools are renowned for their in-depth training.
Listen to Your Body: Fatigue can lead to injuries. If you feel tired, take a break. Remember, there's always another day to conquer that slope!
Stay Within Marked Areas: Venturing off into unknown terrains might seem tempting, but it's risky. Always stay within the marked zones.
Equip Yourself Right
Your equipment can be your best ally on the slopes. Ensuring they are in top condition is not just about performance but safety.
Regular Checks: Before you set off, check your equipment. Ensure that ski bindings are tight, and there's no wear and tear on your gear.
Dress in Layers: Canadian winters can be unpredictable. Dressing in layers ensures you can adjust your attire based on the weather. Plus, it provides better insulation.
Helmets are a Must: No matter how skilled you are, always wear a helmet. It's a lifesaver in case of falls or collisions.
Respect the Weather
Whistler's weather can change rapidly. From sunny skies to blizzards, be prepared for anything.
Stay Updated: Before heading out, check the day's weather forecast. Websites like Weather.gc.ca offer accurate updates.
Avoid Storms: Skiing during a storm might seem thrilling, but it's hazardous. Reduced visibility, strong winds, and rapid snow accumulation can be perilous.
Know the Signs: Watch out for signs of frostbite and hypothermia. If you or any of your group feels numb, dizzy, or excessively tired, it's time to head indoors.
Keep Hydrated and Nourished
Skiing is physically demanding. Refueling your body is essential for maintaining energy and focus.
Water is Essential: The cold might deceive you into thinking you're not sweating. Always carry a bottle of water or an energy drink.
Pack Snacks: Foods like nuts, chocolate, and energy bars can give you that much-needed energy boost.
Balanced Meals: Ensure you're consuming balanced meals. Whistler has an array of eateries that offer nutritious and delicious options.
Key Takeaways:
Respect the environment and understand your limits.
Ensure your gear is in top-notch condition.
Stay updated about the weather and act accordingly.
Hydration and nutrition are crucial for peak performance and safety on the slopes.
For more tips on staying safe while skiing, explore this comprehensive guide.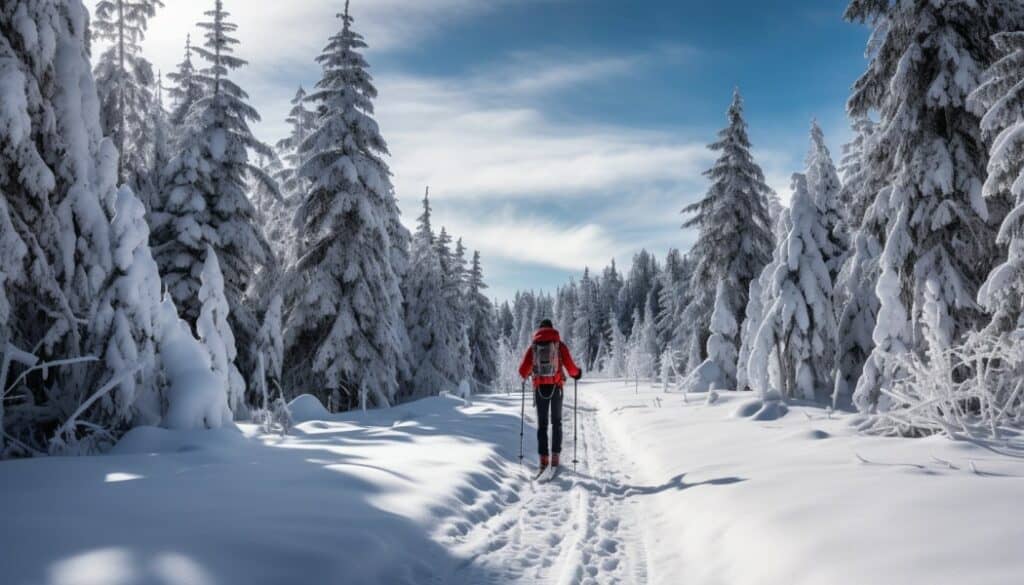 Concluding Your Whistler Experience: Bidding Adieu to the Winter Wonderland
As your Whistler adventure draws to a close, it's time to reflect on the memories made, the slopes conquered, and the moments cherished. But before you say your goodbyes:
Souvenirs and Keepsakes
Whistler's local shops boast a plethora of unique souvenirs. Whether it's artisanal crafts, indigenous art, or just a quirky t-shirt, ensure you take back a piece of Whistler with you.
Share Your Stories
In this digital age, your experiences can inspire countless others. Consider sharing your Whistler tales on blogs, social media, or travel forums. Your insights can be a guiding light for future travellers.
Plan Your Next Visit
Yes, Whistler in winter is a dream. But have you seen it in summer? As you bid adieu, maybe it's time to start planning your next visit. With mountain biking, hiking trails, and summer festivals, Whistler promises a different kind of magic when the snow melts.
Key Takeaways:
Take back a piece of Whistler through unique souvenirs.
Share your adventures and inspire future travellers.
Whistler's charm isn't just limited to winters. Consider a summer visit for a different experience.
Discover Whistler's summer magic here.
Snowy Success: Making the Most of Your Whistler Adventure
The essence of any travel experience lies in the preparation, the journey, and the memories that linger long after. Whistler, with its vast landscapes, diverse activities, and rich cultural tapestry, offers an unmatched ski resort experience. But like any adventure, it becomes unforgettable when you dive deep, explore beyond the obvious, and immerse yourself in the local vibe.
Key Points Recap:
Prepare Well: From packing the right gear to booking accommodations, every detail counts.
Embrace the Outdoors: While skiing might be the highlight, don't forget other snowy activities like snowboarding, tobogganing, or even scenic helicopter rides.
Delve into Culture: Whistler's history, its people, and its cuisine offer as much charm as its snowy slopes.
Cherish the Memories: Document your journey, engage with the community, and bring back souvenirs that remind you of this winter wonderland.
Every nook and corner of Whistler holds a story. Every slope has seen countless tales of joy, excitement, and perhaps a few amusing tumbles. As you trace your path through this ski paradise, remember to look beyond. Breathe in the crisp air, relish the local flavours, and let the mountains' majesty seep into your soul. Your Whistler adventure awaits – make it count!
Frequently Asked Questions
Can I book activities when I arrive in Whistler?
Absolutely! While it's always a good idea to book popular activities in advance, especially during peak seasons, Whistler has numerous vendors and service providers offering on-the-spot bookings. Whether it's ski lessons, heli-tours, or cultural excursions, you'll find options aplenty. However, for exclusive experiences or peak holiday seasons, it's recommended to book in advance to avoid disappointment.
Are there family-friendly activities available?
Certainly! Whistler is a family paradise. Apart from skiing and snowboarding lessons tailored for kids, the resort offers tobogganing zones, ice-skating rinks, and even indoor activity centers. Families can also enjoy gondola rides, nature trails, or visit places like the Squamish Lil'wat Cultural Centre to immerse in local heritage.
How safe is heli-skiing?
Heli-skiing, while exhilarating, is conducted under strict safety standards. Companies offering these tours ensure that participants are provided with safety gear, including avalanche transceivers, and are briefed about safety protocols. Guides are typically experienced and certified. However, as with any adventure sport, it's essential to be aware of the risks and ensure you're comfortable with the activity.
What's the best time of year to visit?
While Whistler is primarily known for its winter activities, it's a year-round destination. For skiing and snowboarding, December to February is peak season. However, spring and summer offer hiking, mountain biking, and festivals. Fall, with its vibrant foliage, is perfect for those seeking tranquility.
Are there non-skiing activities to enjoy?
Definitely! Beyond skiing, Whistler provides a plethora of experiences. Indulge in the local cuisine, explore the town's history, take part in snowshoeing, or even relax at one of the luxurious spas. The place is brimming with activities to suit every interest.
Sources