Whistler, nestled in the pristine heart of British Columbia, is more than just a destination—it's an experience. Imagine waking up, peeking through your window, and seeing snow-kissed slopes beckoning. And now, imagine strapping on your skis or snowboard and gliding straight onto those slopes without ever setting foot outside your accommodation. Welcome to the allure of ski-in/ski-out lodging in Whistler, a game-changer in how we perceive ski vacations. In this guide, we delve deep into why slope-side accommodations in this snowy paradise are truly ski-worthy.
Introduction
Whistler is not just a name, but an emotion for winter enthusiasts. From the alluring mountain peaks to the vibrant local culture, every nook and cranny of this snowy paradise is an ode to the grandeur of winter sports.
The Magic of Whistler
Whistler, a crown jewel of British Columbia, is a living testament to the perfect amalgamation of natural beauty and top-notch skiing facilities. Rated consistently as one of the top ski destinations in the world, it offers a mesmerizing blend of breathtaking landscapes, vibrant nightlife, and impeccable skiing conditions. The majestic Coastal Mountains, draped in thick layers of snow, make for the perfect canvas for winter sports enthusiasts. According to reviews on TripAdvisor, the magic of Whistler isn't just in its slopes, but also in the town's ambiance, friendly locals, and the myriad of experiences it offers.
Key Takeaways:

Whistler's breathtaking landscapes provide the perfect backdrop for winter sports.
The local ambiance and culture further elevate the overall experience.
The Ski-in/Ski-out Experience Defined
If there's a luxury in the world of skiing, it's the ability to step out of your lodging and onto the slopes. Ski-in/ski-out, as the term suggests, refers to accommodations located so close to the ski slopes that one doesn't need to use any form of transportation to get to them. Instead of lugging your equipment across parking lots or waiting for shuttle buses, you step out, and voila, you're on the slopes. This experience is particularly treasured in Whistler due to its vast ski terrains and the convenience of having everything at your doorstep. Whistler Platinum emphasizes how these accommodations offer a seamless skiing experience by reducing the logistical hassles associated with a ski trip.
Key Takeaways:

Ski-in/ski-out offers unparalleled convenience for skiers.
Whistler's vast terrains make slope-side accommodations a treasured choice.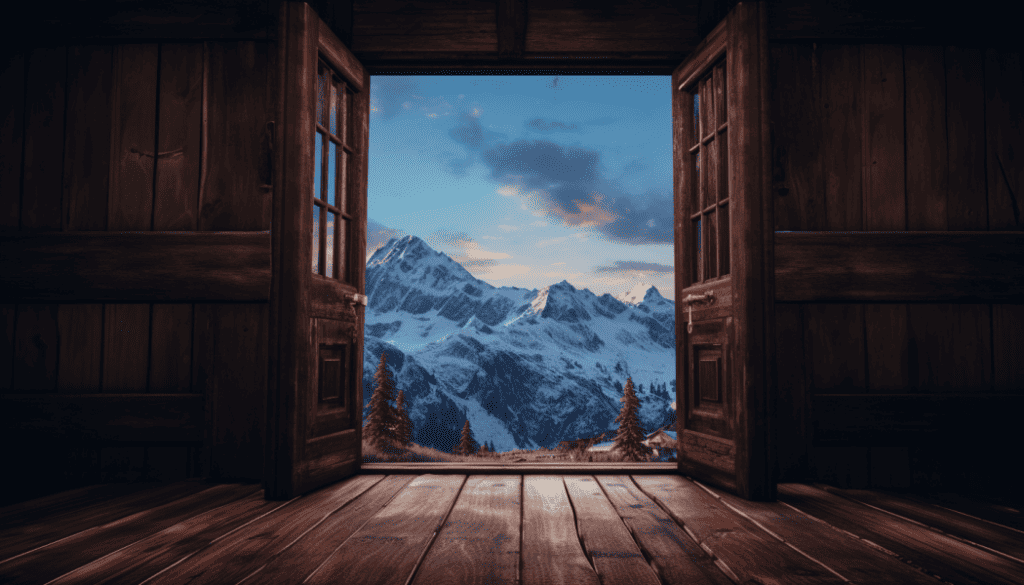 The Benefit of Convenience
In the world of skiing and snowboarding, convenience can make or break your experience. The sheer joy of skiing can quickly be overshadowed by the minor irritations of getting to the slopes.
Immediate Slope Access: First Track Every Morning!
Imagine waking up to the serene beauty of snow-capped mountains and, within minutes, leaving fresh tracks on untouched morning snow. That's the promise of ski-in/ski-out accommodations. Skiing Kids mentions how these accommodations guarantee that you're one of the first on the slopes, giving you an unmatched experience of the mountain at its calmest and purest.
Key Takeaways:

Ski-in/ski-out ensures you're among the first to experience the fresh morning snow.
It allows for a more intimate and serene skiing experience.
No Transportation Hassles
Ditch the ski shuttles and the ordeal of lugging equipment around. With slope-side accommodations, the mountain is literally at your doorstep. According to Blackcomb Peaks, the elimination of transport hassles not only saves time but also ensures a more energy-efficient start to your skiing adventure.
Key Takeaways:

Save valuable time and energy without the need for transport.
Focus solely on the skiing experience without any logistical distractions.
More time on the slopes
More accessibility naturally translates to more time skiing. Less commute means longer on the slopes, maximizing your ski pass and giving you more bang for your buck. As Written By Kel notes, this can make a significant difference, especially during short trips where every skiing hour counts.
Key Takeaways:

Maximize the value of your ski pass.
Ideal for short trips to make the most of your time.
A luxurious Whistler Experience
In Whistler, luxury isn't confined to elegant dining or opulent spas – it spills right onto the slopes with the ski-in/ski-out experience, ensuring every moment of your stay is as indulgent as the next.
Luxury Accommodations
When you opt for ski-in/ski-out lodgings in Whistler, you're also opting for top-tier amenities. Think heated outdoor pools overlooking snowy landscapes, steamy hot tubs to relax in post-ski, spacious suites with fireplaces, and gourmet dining options right at your doorstep. These are more than just places to sleep; they're experiences in their own right. Whistler Platinum details how luxury accommodations provide not just proximity to the slopes but an elevated living experience that makes downtime just as thrilling as ski time.
Key Takeaways:

Ski-in/ski-out lodgings are often synonymous with luxury.
Amenities like heated pools, hot tubs, and gourmet dining enhance the stay.
Quiet and Personal Alternative
Contrary to the bustling hotel lobbies and crowded shuttle buses, many ski-in/ski-out accommodations offer a more secluded and personal experience. Many of these places are nestled away from the crowds, offering guests tranquility and a unique connection with the environment. A skier's review on TripAdvisor celebrates the intimate ambiance that many of these lodgings provide.
Key Takeaways:

Experience tranquility away from the crowds.
A personal touch to your stay that larger hotels may not offer.
Integrating with the Local Ski Culture
Being so closely connected to the slopes, guests at ski-in/ski-out accommodations often find themselves more intertwined with the local ski culture. From bumping into seasoned locals at the lodge bar to getting insider tips on hidden ski spots, staying slope-side facilitates a richer, more authentic Whistler experience. Insights from Skiing Kids underscore how these accommodations immerse guests in the heart of Whistler's ski scene.
Key Takeaways:

Dive deep into the local ski scene.
Gain invaluable insider knowledge and tips.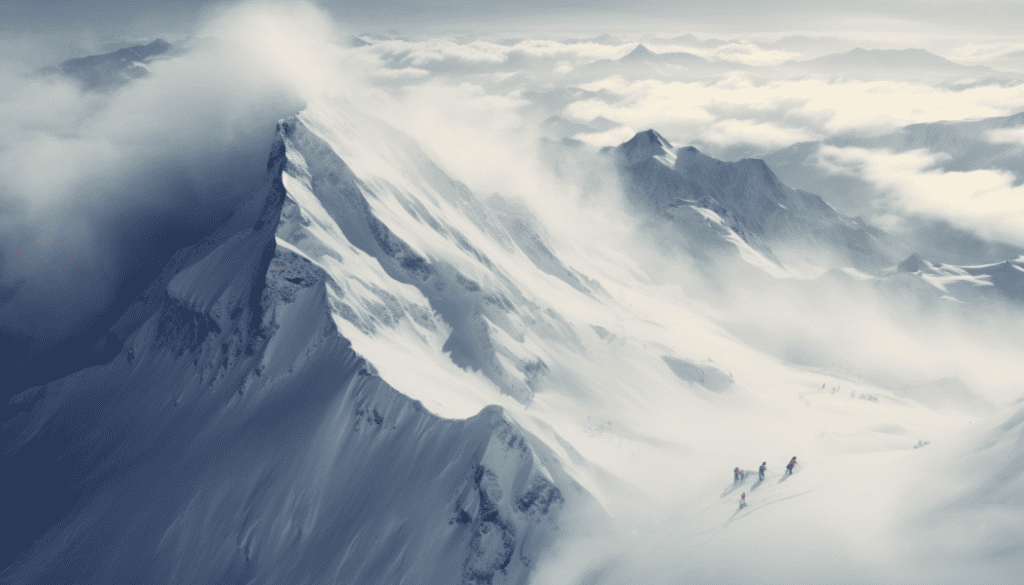 7 Best Whistler Ski In Ski Out Hotels
While Whistler boasts numerous accommodations, a few stand out in the realm of ski-in/ski-out experiences. Drawing from various sources, here's a curation of some of the best:
Fairmont Chateau Whistler
Overview: Nestled in the heart of Whistler, Fairmont Chateau Whistler is a majestic chateau-style hotel, offering a blend of luxury and adventure.
Amenities:
Ski-in/ski-out access
Golf course
Spa & health club
Several dining options including a fine dining restaurant
Indoor and outdoor heated pools
Unique Selling Points: Its location, combined with Fairmont's legendary service, makes it a favourite. The alpine setting delivers breathtaking mountain views from most rooms, and the convenience of being close to Whistler Village ensures guests have everything they need.
Sundial Hotel
Overview: Sundial Hotel offers a modern retreat, right next to the gondolas, combining comfort with convenience.
Amenities:
Ski storage
Rooftop hot tub with panoramic views
Gourmet kitchen in suites
Three on-site restaurants
Unique Selling Points: The boutique nature of this hotel ensures personalized service. The rooftop hot tub is a crowd favourite, providing a relaxing soak with stunning views.
Hilton Whistler Resort And Spa
Overview: Part of the renowned Hilton chain, this resort offers an elegant stay, steps away from both Whistler and Blackcomb Mountain gondolas.
Amenities:
Spa & fitness centre
Outdoor heated pool and hot tub
On-site restaurant & bar
Ski and bike storage
Unique Selling Points: Guests enjoy spacious rooms, some with fireplaces, ensuring a cozy mountain retreat. The resort's location at the heart of Whistler Village means easy access to local attractions.
The Crystal Lodge
Overview: The Crystal Lodge boasts a rich history in Whistler, promising an authentic mountain experience.
Amenities:
Ski valet service
Outdoor heated pool
Sauna & hot tub
Six on-site dining options
Unique Selling Points: Its central location in Whistler Village ensures guests are close to the action. The lodge has a blend of traditional and modern rooms, catering to various preferences.
Mountain Side Hotel
Overview: As its name suggests, Mountain Side Hotel by Executive offers unparalleled mountain-side views, ensuring a memorable stay.
Amenities:
Heated outdoor pool
Hot tub
Full kitchens in suites
Ski-in/ski-out access
Unique Selling Points: The hotel's loft suites are a distinct offering, popular among families and groups for their spaciousness and charm.
First Tracks Lodge
Overview: Promising an upscale experience, First Tracks Lodge is known for its impressive architecture and serene location.
Amenities:
Outdoor pool & hot tubs
Ski/snowboard storage
Fully equipped kitchens
In-suite washer & dryer
Unique Selling Points: Proximity to the Creekside Gondola is a major plus, allowing guests immediate access to the slopes. The lodge is designed for longer stays with its extensive in-suite amenities.
Legends Whistler
Overview: Perfect for families, Legends Whistler offers spacious suites right at the base of Whistler Mountain in Creekside.
Amenities:
Outdoor pool and two hot tubs
Kids' game room
Fitness centre
BBQ areas
Unique Selling Points: The family-friendly nature of Legends, with its spacious suites and kids' amenities, sets it apart. Its location in Creekside means a quieter stay, away from the bustle, yet with all conveniences.
Key Takeaways:
Whistler offers a diverse range of ski-in/ski-out accommodations to suit various preferences.
Each hotel/lodge offers unique amenities that enhance the skiing experience.
Cost vs. Value: Is It Worth the Price Tag?
Choosing ski-in/ski-out accommodations isn't just about convenience; it's also an investment in a premium experience. Understanding the costs versus the value received can help in making an informed decision.
Breaking Down the Costs
While ski-in/ski-out accommodations come with a higher price tag, it's crucial to see where that money goes:
Proximity to the Slopes: You're not just paying for a room; you're paying for the location. Being steps away from the ski lifts is a luxury that commands its own premium.

Premium Amenities: These lodgings often come with enhanced amenities, such as ski valets, heated pools, and spas, which can be cost-intensive to maintain.

Inclusive Packages: Some accommodations offer packages that might include ski passes, lessons, or spa treatments, adding to the value.

| | | | |
| --- | --- | --- | --- |
| Name | Description | Price Range | Website |
| Fairmont Chateau Whistler | Posh upscale hotel, considered the best ski-in/ski-out hotel in Whistler | Expensive | Link |
| Sundial Hotel | Boutique hotel with ski-in/ski-out access, located in the heart of Whistler Village | Moderate | Link |
| Hilton Whistler Resort And Spa | Hotel with ski-in/ski-out access, located at the base of Whistler Mountain | Expensive | Link |
| The Crystal Lodge | Hotel with ski-in/ski-out access, located in the heart of Whistler Village | Moderate | Link |
| Mountain Side Hotel | Hotel with ski-in/ski-out access, located at the base of Whistler Mountain | Moderate | Link |
| First Tracks Lodge | Luxury hotel with ski-in/ski-out access, located at the base of Whistler Mountain | Expensive | Link |
| Legends Whistler | Condo-style hotel with ski-in/ski-out access, located at the base of Whistler Mountain | Moderate | Link |
Key Takeaways:

Costs are linked to premium services, location, and amenities.
Some lodgings offer inclusive packages that can provide additional value.
The Intangible Benefits
Apart from the tangible offerings, ski-in/ski-out accommodations also provide intangible benefits:
Maximized Vacation Time: Less time commuting means more time enjoying.

Unique Experiences: From waking up to panoramic mountain views to nighttime skiing opportunities, the experiences these lodgings offer are unmatched.

Stress-Free Stay: There's a sense of ease knowing you don't have to battle crowds or worry about transportation.

Insights from Skiing Kids elucidate the priceless moments one can enjoy with such lodgings.
Key Takeaways:

The value is not just in the physical offerings but also the unique experiences.
Convenience can significantly enhance the overall vacation quality.
Priceless Moments & Experiences
A detailed comparison of costs across different ski-in/ski-out lodgings in Whistler, set against the value they offer, will be vital. It's essential to consider factors like location, amenities, guest reviews, and unique offerings. This comparison, leveraging data from Written By Kel and TripAdvisor, will help readers weigh their options.
Key Takeaways:

Costs vary across different accommodations, but so does the value.
A clear comparison can help readers make an informed decision based on their preferences and budget.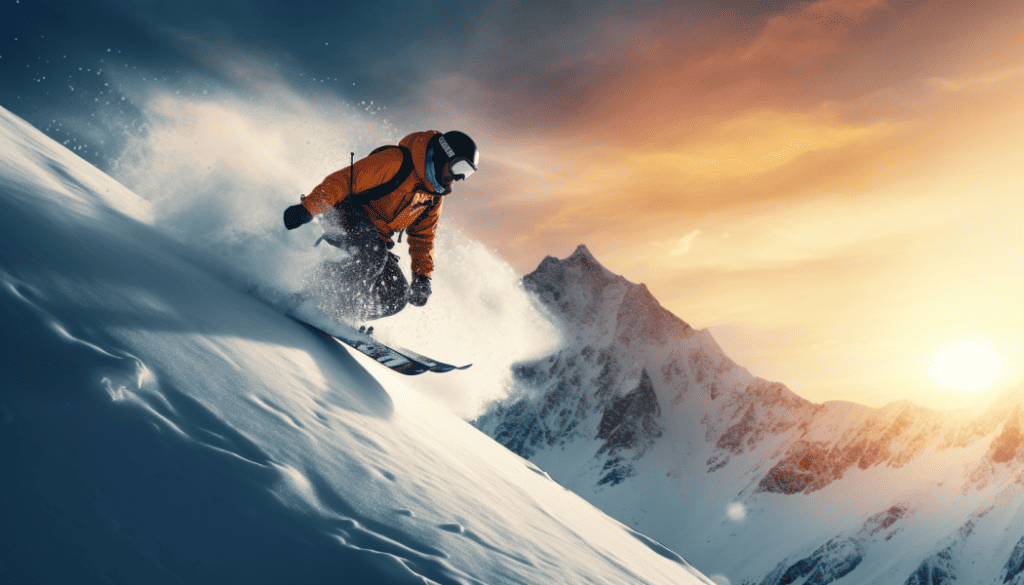 Conquer Your Ski Goals with the Right Stay!
Where you stay can significantly impact your skiing experience. Tailoring your lodging choice based on your skiing goals can ensure an optimized experience.
Tailoring Your Experience
From beginners looking for easy slope access and lessons to seasoned skiers seeking challenging terrains, the right ski-in/ski-out lodging can cater to specific needs. Blackcomb Peaks provides insights into how different accommodations cater to varied skiing levels and preferences.
Key Takeaways:

Your skiing goals should influence your lodging choice.
Different accommodations offer varied skiing experiences.
Recommendations Based on Skill Levels
Beginners: Opt for lodgings close to training slopes and those offering inclusive lessons.
Intermediate: Look for accommodations with easy access to a mix of blue and black slopes and maybe even some terrains.
Expert: Lodgings near challenging terrains or those offering heli-skiing experiences might be best.
Suggestions are based on reviews and insights from Skiing Kids.
Key Takeaways:

Whistler offers a diverse range of slopes suitable for all skill levels.
Tailoring your stay based on skill level ensures maximum satisfaction.
Exclusive Packages for Adventurous Skiers
Many ski-in/ski-out lodgings offer exclusive packages, from night skiing to backcountry tours. These can provide unique experiences and often at a bundled, cost-effective rate. Details on such packages can be found on Whistler Platinum.
Key Takeaways:

Exclusive packages can enhance the skiing experience.
Bundled offers often provide cost savings.
Ride the Slope of Decision Making!
With all the information at hand, it's time to empower readers to make their choice.
Summarizing the key benefits and offerings of ski-in/ski-out lodgings in Whistler: Recap the convenience, luxury, and unique experiences these accommodations offer.

Highlighting the enhanced skiing experience: Reinforce how choosing the right stay can significantly optimize the skiing experience.

Empowering readers to make an informed decision: With the cost vs. value analysis and a better understanding of what each lodging offers, readers are now equipped to make a decision that best suits their needs.

Frequently Asked Questions
Is ski-in/ski-out lodging suitable for non-skiers or beginners?
Absolutely. Many lodgings offer beginner lessons and have easy access to training slopes. Additionally, the amenities and views are sure to enhance the experience even for non-skiers.
Can I find ski-in/ski-out lodgings in all parts of Whistler?
Most ski-in/ski-out accommodations are situated close to the main ski areas, but there are options scattered throughout Whistler.
What off-season amenities can I expect from these lodgings?
Many lodgings offer pools, spas, golf courses, hiking trails, and more, ensuring year-round enjoyment.
How early should I book to secure a ski-in/ski-out lodging?
Given their popularity, it's advisable to book at least a few months in advance, especially for peak ski season.
Are there family-friendly ski-in/ski-out accommodations available?
Yes, many accommodations, like Legends Whistler, cater specifically to families, offering spacious suites, kids' game rooms, and immediate access to beginner-friendly slopes.
Sources